How to Finance Clean Energy for your Home the Easy Way
How would you pay to make your home more energy- and water-efficient? Cash? Credit card? Home equity loan? The new Clean Energy Yolo program provides a better option for these costly improvements and is not based on personal credit.
CATEGORIES
FACEBOOK FEED
Load more
TWITTER FEED
Simple stuff you can do to lower your home energy bill (which will be higher this month guaranteed) (Say hi Marisa Robb DHS Senior). Check out tons of money saving ideas in our April newsletter! https://www.cooldavis.org/civicrm/?page=CiviCRM&q=civicrm%2Fmailing%2Fview&id=885
Twitter feed video.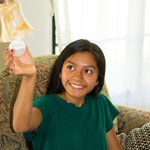 Load More...