Tomato Tart Recipe
Nothing says summer like actually great tasting tomatoes. This recipe features ripe tomatoes on top of flavorful smoked mozzarella, fresh cut basil, and roasted garlic spread. This tart will be the most flavorful dish on the table and happens to be entirely plant-based! I promise that it is so tasty that no one will guess it is vegan friendly.
Enjoy!
-Katie Mednick
Serves 6-8, Prep time 10 to 30min, Cook time 1 hour 45 min
Ingredients:
Homemade or premade pie crust
1 head of garlic
1 package Miyoko's Smoked Mozzarella
1/3 cup fresh basil, cut with the chiffonade technique
1-2 large tomatoes of any variety
Method
Preheat your oven to 350 degrees Fahrenheit. Slice the top off the garlic head so most of the cloves are exposed. Wrap the whole garlic head with foil and place right side up on a cookie sheet. Bake for 1 hour at 350 degrees Fahrenheit, or until the cloves are brown in color and very soft. Set aside to cool when done.
Prepare your pie crust. Either follow the directions for thawing a premade crust, or make a crust from scratch using any "all butter" pie crust recipe but use Miyoko's vegan butter in place of dairy butter.
Preheat your oven to 375 degrees Fahrenheit. Remove the smoked mozzarella from the fridge and place on the counter to allow it to come to room temperature.
Cut the tomatoes into thin slices and place them on a plate lined with a paper towel to catch excess liquid.
Squeeze out the cooled roasted garlic cloves from the bulb and carefully spread out the paste over the bottom of the pie crust with the back of a spoon.
Cut the wheel of smoked mozzarella into small cubes. Spread the cubes evenly over the bottom of the pie crust and flatten them slightly by pressing down with your hands.
Sprinkle the chopped basil over the mozzarella, then arrange the tomato slices to completely cover the bottom layer. You can overlap the tomato slices or even create two layers of tomato slices if you have enough.
Bake the tart at 375 degrees Fahrenheit for approximately 40 to 45 minutes. Allow to cool slightly before serving. Great served warm or at room temperature.
Recipe notes: I have been able to find frozen, vegan friendly pie crusts at grocery stores in the past and this is a great option if you are pressed for time. I made my own pie crust by following a traditional "all butter" pie crust recipe but used Miyoko's vegan butter instead of cow's milk butter. Whichever pie crust you use, just remember to keep it refrigerated as much as possible during preparation so it does not get warm before baking. If the fat melts in the pie dough it will not be flaky after baking. Miyoko's Smoked Mozzarella can be found at co-op markets, health food stores, or ordered online. Miyoko's butter can be found at Trader Joes or health food stores. Other vegan products can be used if necessary, but Miyoko's is certainly the most delicious on the market!
FACEBOOK FEED
Solidarity Summer Camps this Fri Jul 10:
•10am-11:30am in Central Park Davis: Davis-based artist and writer Justine Villanueva will introduce us to her ancestral storytelling project, which brings together oral histories and dance to honor the elders in our communities of color.
• 11:30am-1pm: Story of Standing Rock Resistance and Youth Climate Strike

You are most welcome to attend any of the sessions. Please wear facemarks, bring plenty of drinking water, a packed lunch and a blanket to sit on. Contact juliettegaia@yahoo.com if you'd like to make arrangements to drop your kids off, we now have some wonderful counselors (thank you Hannah and Jordan) to share the care!

Feel free invite friends or share this invitation with them. You can register your participation in Sol Summer camp at tinyurl.com/solsummerdavis ... See MoreSee Less
Sol Summer Davis Questionnaire
The Sol Summer Camp (a collaboration between Davis parents and UC Davis students/affiliates) is a multigenerational space for the community to gather for a Solidarity Circle in Davis' Central Park, ev...
4 days ago
Load more
TWITTER FEED
Davis Solidarity Climate Strike today 12pm-1pm: Be sure to come to 5th and B and help celebrate this week's Standing Rock legal victory. The Dakota Access company was ordered to stop the North Dakota Access pipeline! (Might be a bit late today, hang in there).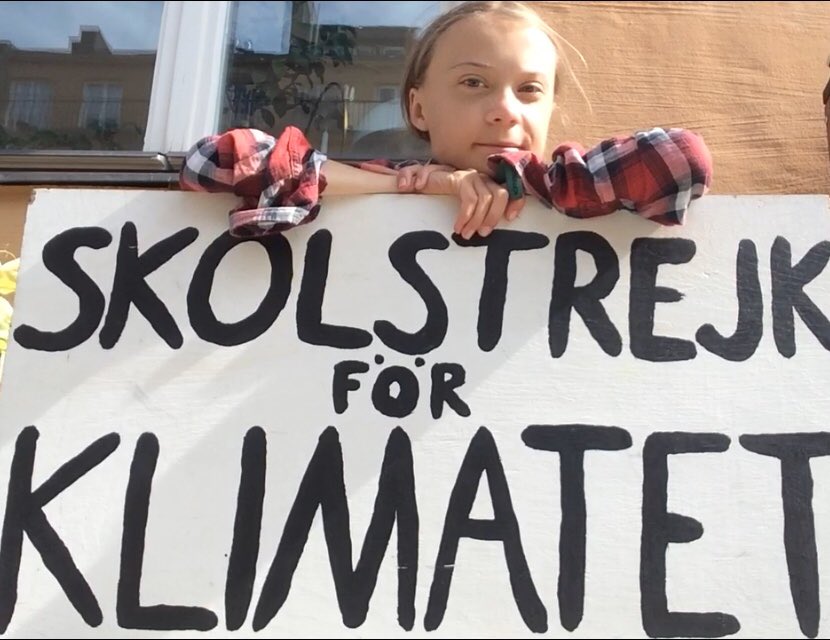 Greta Thunberg
@GretaThunberg
School strike week 99. The climate crisis doesn't go on summer holiday, so we keep on protesting.
#climatestrikeonline #StayAtHome #fridaysforfuture #schoolstrike4climate #flattenthecurve
UPCOMING DAVIS BIKING EVENTS: https://www.thebikecampaign.com/

7 DAYS A WEEK Buy used bike by appt
EVERY SAT 9am-12pm FREE BIKE REPAIR by appt
Email FunMaria@sbcglobal.net

Sun, July 19 ICE CREAM RIDE(s)
10am Davis (& Woodland)

Sun, Oct. 18th ZOMBIE PEDALFEST
http://www.zombiebikeparade.com
"Fitness junkies locked out of gyms, commuters fearful of public transit, and families going stir crazy inside their homes during the coronavirus pandemic have created a boom in bicycle sales unseen in decades."

https://www.thebikecampaign.com/blog/pandemic-leads-to-a-bicycle-boom
Open Air Davis launched last Friday, closing part of G Street to traffic, and allowing restaurants and stores to expand onto the sidewalk and street. Starting this Friday July 10, the program will grow to include Second Street between E and F streets.
Comings & Goings: G Street closes on weekends for dining, shopping
Open Air Davis launched Friday, closing part of G Street to traffic, and allowing restaurants and stores to expand onto the sidewalk and street. Part ...
www.davisenterprise.com
Great info including specifics on range of models from @EforElectric @SacEV @ITS_UCDavis GREAT DEALS on Used Electric Cars Under $10,000 via @YouTube
Load More...