Challenge Day 1: From the Movie to Trashy Habits
Guest post by Juliette Beck of North Davis as part of Low Impact Week. If you would like to submit your own blog post or video diary on the Low Impact Challenge, please email jemoores AT aol.com Hopefully you saw the No Impact Man movie….
CATEGORIES
FACEBOOK FEED
This. Is. Huger. ... See MoreSee Less
18 hours ago
Load more
TWITTER FEED
What's this you ask? Why, it's The inside scoop on the layout for EVs at Davis Farmers Market. Come early to be first in line for your electric vehicle test drive!
Twitter feed video.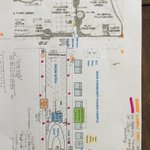 Load More...