Low carbon travel
The single largest contributor to Davis carbon emissions is our driving. Today, we ask that you use your travel time to get healthier, save money, and enjoy the scenery, too.
CATEGORIES
FACEBOOK FEED
This. Is. Huger. ... See MoreSee Less
18 hours ago
Load more
TWITTER FEED
What's this you ask? Why, it's The inside scoop on the layout for EVs at Davis Farmers Market. Come early to be first in line for your electric vehicle test drive!
Twitter feed video.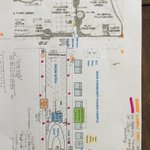 Load More...