Commentary: Register for interfaith climate conference
"Fires should occur in Hades, not Paradise. Climate change is changing everything!" Jim Cramer, conservation chair for Sierra Club Yolano Group, mixes fact with fiction to make the point that climate change is contributing to extreme events like the recent floods in North Carolina, hurricane in Puerto Rico, heat wave in Australia, and we are entering a new era in human history. The existential threat of climate change is upon us now and is escalating rapidly. We must act, but how?
The seventh annual climate conference hosted by the Interfaith Alliance for Climate Justice will address this topic on March 16 at the Davis United Methodist Church, 1620 Anderson Road. This is a public event, and all are welcome. Doors open at 12:30 p.m. and the conference goes from 1 to 4 p.m. Admission is free but donations are appreciated. To register go to  http://www.cooldavis.org/news and find the article "Cooler Together: Shared Visions for Action" with links to registration online.
Two keynote speakers
The two keynote speakers will explain why, even if we live comfortably in Davis and don't feel immediately threatened by climate change, we have practical and moral reasons to act to mitigate climate change, and they will suggest realistic and effective ways that individuals and communities can act.
Carol Warren has attended prior conferences and says "I appreciate this conference because of its perspective. I want to know the science, but also to discuss climate as a moral issue that calls us to responsibility and justice, both to people and to all Creation."
The two keynote speakers are the Rev. Sharon Delgado and Michael McCormick. Delgado is a longtime peace and climate activist and the author of the 2017 book "Love in a Time of Climate Change: Honoring Creation, Establishing Justice." As a professional speaker she leads seminars and workshops on climate change, economic and environmental justice, and peace-making, always pointing in the direction of hope and action.
The second speaker, Michael McCormick, served as Senior Planner with Governor Brown's Office of Planning and Research specializing in land use and climate change. He currently is President of the Board of Cool Davis. He recently joined Harris & Associates to support climate-change mitigation and adaptation, and spearhead corporate sustainability initiatives as a member of their executive leadership team. He will reflect on his experience tracking community sustainability action plans in California, describe community success stories, and explore how both individual decisions and community choices together can produce significant carbon reductions.
Panel discussion and Q&A
After a refreshment break, the speakers will be joined by the Rev. Dan Smith, pastor of Lutheran Church of the Incarnation with a Ph.D. in ecology and theology, and Dr. Carl Linvill, a local energy expert, in a panel discussion and Q&A session with the audience. The panel will explore what can we learn from faith traditions about coming together as a community to face our climate challenge.  Also, what can we learn from other communities around the state, our country and the world to implement policies that propel us forward?
Before, during, and after the conference representatives from seven local organizations working on climate change will be available to explain their activities and answer questions: Valley Clean Energy, COOL Cuisine, Davis Electric Vehicle Association of Davis, Indigo, Repower Yolo (solar), Cool Davis and GreenFaith. Delgado's book will also be available for purchase.
Questions? Contact Lynne at 530-756-8110.
Crossposted from the Davis Enterprise
Published online November 7, 2018

FACEBOOK FEED
Solidarity Summer Camps this Fri Jul 10:
•10am-11:30am in Central Park Davis: Davis-based artist and writer Justine Villanueva will introduce us to her ancestral storytelling project, which brings together oral histories and dance to honor the elders in our communities of color.
• 11:30am-1pm: Story of Standing Rock Resistance and Youth Climate Strike

You are most welcome to attend any of the sessions. Please wear facemarks, bring plenty of drinking water, a packed lunch and a blanket to sit on. Contact juliettegaia@yahoo.com if you'd like to make arrangements to drop your kids off, we now have some wonderful counselors (thank you Hannah and Jordan) to share the care!

Feel free invite friends or share this invitation with them. You can register your participation in Sol Summer camp at tinyurl.com/solsummerdavis ... See MoreSee Less
Sol Summer Davis Questionnaire
The Sol Summer Camp (a collaboration between Davis parents and UC Davis students/affiliates) is a multigenerational space for the community to gather for a Solidarity Circle in Davis' Central Park, ev...
4 days ago
Load more
TWITTER FEED
Davis Solidarity Climate Strike today 12pm-1pm: Be sure to come to 5th and B and help celebrate this week's Standing Rock legal victory. The Dakota Access company was ordered to stop the North Dakota Access pipeline! (Might be a bit late today, hang in there).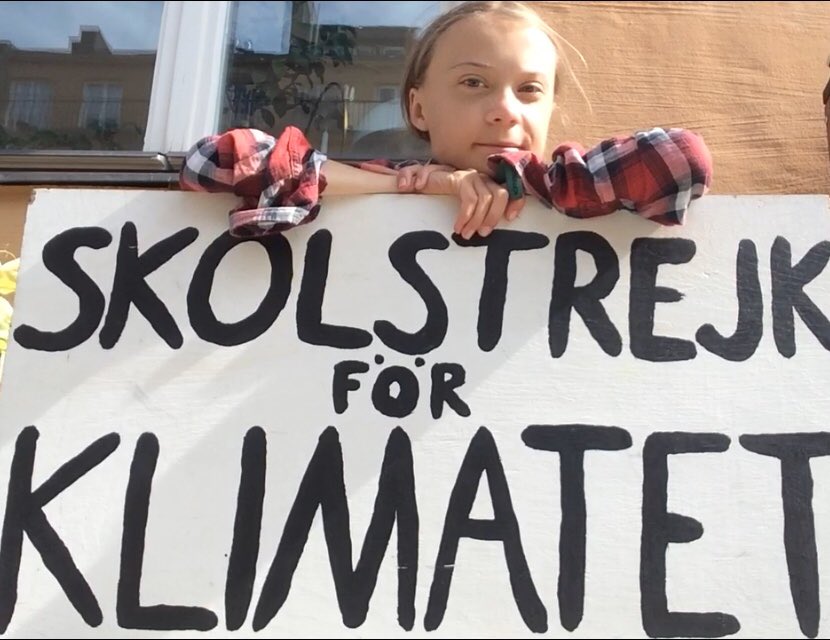 Greta Thunberg
@GretaThunberg
School strike week 99. The climate crisis doesn't go on summer holiday, so we keep on protesting.
#climatestrikeonline #StayAtHome #fridaysforfuture #schoolstrike4climate #flattenthecurve
UPCOMING DAVIS BIKING EVENTS: https://www.thebikecampaign.com/

7 DAYS A WEEK Buy used bike by appt
EVERY SAT 9am-12pm FREE BIKE REPAIR by appt
Email FunMaria@sbcglobal.net

Sun, July 19 ICE CREAM RIDE(s)
10am Davis (& Woodland)

Sun, Oct. 18th ZOMBIE PEDALFEST
http://www.zombiebikeparade.com
"Fitness junkies locked out of gyms, commuters fearful of public transit, and families going stir crazy inside their homes during the coronavirus pandemic have created a boom in bicycle sales unseen in decades."

https://www.thebikecampaign.com/blog/pandemic-leads-to-a-bicycle-boom
Open Air Davis launched last Friday, closing part of G Street to traffic, and allowing restaurants and stores to expand onto the sidewalk and street. Starting this Friday July 10, the program will grow to include Second Street between E and F streets.
Comings & Goings: G Street closes on weekends for dining, shopping
Open Air Davis launched Friday, closing part of G Street to traffic, and allowing restaurants and stores to expand onto the sidewalk and street. Part ...
www.davisenterprise.com
Great info including specifics on range of models from @EforElectric @SacEV @ITS_UCDavis GREAT DEALS on Used Electric Cars Under $10,000 via @YouTube
Load More...