Chefs Feeling Competitive and Creative for the COOL Cuisine Burger Battle
By Linnea Patterson
Plant-based eating is growing faster than ever in 2019. For this we can thank the many creative chefs whose innovations allow more and more people to become comfortable with meat alternatives.
The COOL Cuisine Burger Battle is a month-long contest where chefs compete for diners' taste buds. Diners get to taste and rate each burger they try among 17 different eateries. Many of the participating chefs are just as excited, if not more so, than the diners. You can find a list of contenders at coolcuisine.net.
Let the burgers begin
Jim Edlund, owner of Redrum Burger, is eager to let diners know that Redrum offers more than their famous ostrich and elk burgers, but many plant-based options as well. In addition to the restaurant's four existing meatless options, Redrum aims to release two more meat-free creations. Mr. Edlund is sure that Redrum's inventions will be successful: "I've converted meat eaters who used to eat third-pound burgers to veggie with my California avocado burger."
In contrast, Yeti Restaurant has to find creative ways to pull off a classic burger riff. Inspired by the many flavors of the festivals in Nepal, owner Prajwal Bajracharya says that Yeti's dish is not a typical American burger, in fact, it won't even have a bun: "We are experimenting with serving the patty with rice or curry on the side." Mr. Bajracharya hopes new and old plant-based Yeti diners will enjoy his unique burger: "We hope to get good reviews!"
Meanwhile, Chef Brandon Dinh from Chay Corner is reinventing an already popular item: the "Grilled Goodness" sandwich. "The goal is to reimagine this classic Vietnamese-French sandwich as a plant-based, American burger." Chef Brandon is presenting his Battle creation as part of his aim to "promote healthy, vegetarian-vegan lifestyles without compromising good taste."
Another Battle contender with a spin on the theme is Ivan Franks, owner of The Hotdogger, who will connect his restaurant with the Battle theme and offer a "wiener burger" using Beyond Sausage as the "meat."
Chef Kue Her, Senior Executive Chef at the UC Davis campus is working with his team to craft six delicious burgers, one for each of the dining commons, as well as the University's retail restaurants. Chef Kue plans to welcome non-UC Davis students onto campus at lunch through two weeks of the Burger Battle: "There is a perception that the dining commons are only for students, but our doors are always open." In addition, he hopes to normalize plant-based eating across a larger audience: "We want to educate our students and the public that vegan food is just as delicious." Chef Kue is sure that his team's Burger Battle creations will live long after the contest, across the campus' menus.
Want to be a part of the Burger Battle? Tasting Teams register here!
Teams of five or more can grant awards to their favorite burgers after tasting at least four participating burgers during the month of March. The contest begins soon! Form a team or just visit one of the participating restaurants at any time–alone or with family or friends.
Visit coolcuisine.net for burger descriptions, voting, complete event information and social media links.
Remember to rate every burger you taste!
Participating Restaurants
Bistro 33
Chay Corner
deVere's Irish Pub
Foodnome
The Hotdogger
Solomon's Delicatessen
Smokin' Ewe BBQ (at G St. Wunderbar)
Redrum Burger
UC Davis Food Service
Yeti Restaurant
Zumapoke & Lush Ice
All diners rate burgers here! (or visit tinyurl.com/RateBurgers)
Diners will rate burgers on seven different criteria on a five-point scale from "okay" to "awesome":
Taste
Presentation
Creativity
Texture
Unique flavors
Juiciness,
Similarity to real meat
Remember, every time you rate a burger, your name will be entered into a raffle for cool prizes, like a one-night stay at the Animal Place guest house in Grass Valley! Join the conversation by posting your burger pix on social media #coolcuisineburgerbattle.
Some restaurants will be offering their creations during limited time periods so check coolcuisine.net for locations, times, and burger photos and descriptions. Detailed descriptions and locations of competing burgers will be posted at coolcuisine.net February 28.
Linnea Patterson is a recent graduate from UC Davis and a freelance journalist.
FACEBOOK FEED
Solidarity Summer Camps this Fri Jul 10:
•10am-11:30am in Central Park Davis: Davis-based artist and writer Justine Villanueva will introduce us to her ancestral storytelling project, which brings together oral histories and dance to honor the elders in our communities of color.
• 11:30am-1pm: Story of Standing Rock Resistance and Youth Climate Strike

You are most welcome to attend any of the sessions. Please wear facemarks, bring plenty of drinking water, a packed lunch and a blanket to sit on. Contact juliettegaia@yahoo.com if you'd like to make arrangements to drop your kids off, we now have some wonderful counselors (thank you Hannah and Jordan) to share the care!

Feel free invite friends or share this invitation with them. You can register your participation in Sol Summer camp at tinyurl.com/solsummerdavis ... See MoreSee Less
Sol Summer Davis Questionnaire
The Sol Summer Camp (a collaboration between Davis parents and UC Davis students/affiliates) is a multigenerational space for the community to gather for a Solidarity Circle in Davis' Central Park, ev...
3 days ago
Load more
TWITTER FEED
Davis Solidarity Climate Strike today 12pm-1pm: Be sure to come to 5th and B and help celebrate this week's Standing Rock legal victory. The Dakota Access company was ordered to stop the North Dakota Access pipeline! (Might be a bit late today, hang in there).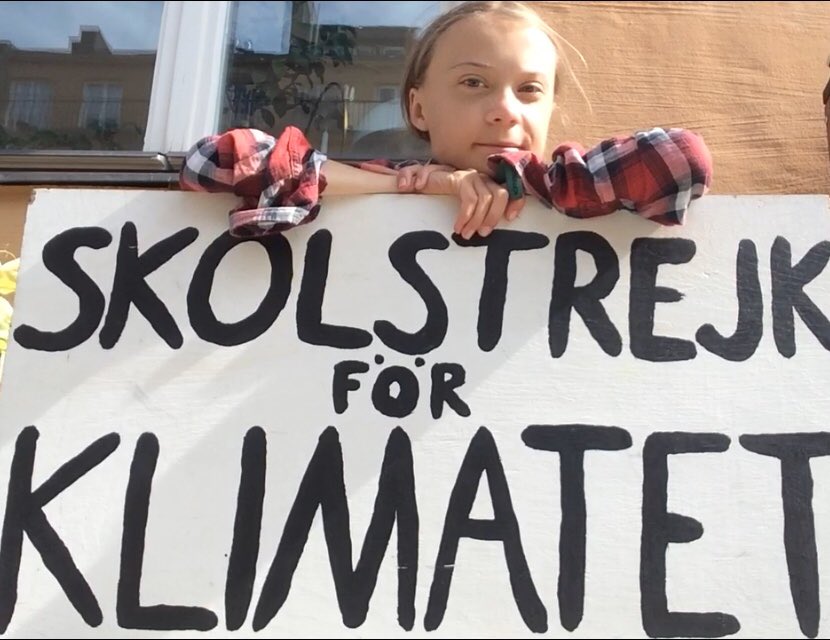 Greta Thunberg
@GretaThunberg
School strike week 99. The climate crisis doesn't go on summer holiday, so we keep on protesting.
#climatestrikeonline #StayAtHome #fridaysforfuture #schoolstrike4climate #flattenthecurve
UPCOMING DAVIS BIKING EVENTS: https://www.thebikecampaign.com/

7 DAYS A WEEK Buy used bike by appt
EVERY SAT 9am-12pm FREE BIKE REPAIR by appt
Email FunMaria@sbcglobal.net

Sun, July 19 ICE CREAM RIDE(s)
10am Davis (& Woodland)

Sun, Oct. 18th ZOMBIE PEDALFEST
http://www.zombiebikeparade.com
"Fitness junkies locked out of gyms, commuters fearful of public transit, and families going stir crazy inside their homes during the coronavirus pandemic have created a boom in bicycle sales unseen in decades."

https://www.thebikecampaign.com/blog/pandemic-leads-to-a-bicycle-boom
Open Air Davis launched last Friday, closing part of G Street to traffic, and allowing restaurants and stores to expand onto the sidewalk and street. Starting this Friday July 10, the program will grow to include Second Street between E and F streets.
Comings & Goings: G Street closes on weekends for dining, shopping
Open Air Davis launched Friday, closing part of G Street to traffic, and allowing restaurants and stores to expand onto the sidewalk and street. Part ...
www.davisenterprise.com
Great info including specifics on range of models from @EforElectric @SacEV @ITS_UCDavis GREAT DEALS on Used Electric Cars Under $10,000 via @YouTube
Load More...