Home Heating and Cooling: Make a Plan Workshop Set for Jan 27
Worried about that old air conditioner or noisy heater? Overwhelmed with information about buying a new heating and cooling system? Davis residents are invited to drop-in to a Home Heating and Cooling "Make a Plan" Workshop on Sunday, January 27, 2019, from 1pm to 4pm at the Davis Senior Center 646 "A" Street in Davis.
Homeowners looking to avoid the stress of a broken-down heating or cooling system can chat one-on-one with experts at "Ask an Expert" resource tables on topics like system maintenance, home energy assessments, incentives and financing, and energy efficiency options. Participants can come away with the beginnings of a plan to guide decision making and save money.
This is a free, drop-in event, but interested community members are encouraged to register to help with planning. Get your ducts in a row!
Participants can also sign up for presentations on home heating and cooling topics to be held in the Activity room. Mechanical engineer and Davis community member Chrissy Backman is slated to deliver two sessions with start times of 1pm and 2:30pm. A slideshow, print resources, and question and answer opportunities are built into Chrissy's presentation topics:
Home heating and cooling basics
Working with contractors
Tips for making a plan (including incentives and financing)
The main goal of the event is to help homeowners understand their options and make progress on a plan for responding to break downs and investigating energy efficiency upgrade opportunities. Particular emphasis will be placed on tips for selecting the right sized system, costs versus benefits, and energy efficiency improvement options. Confused? Organizers hope this workshop will reduce your confusion and help you improve health and comfort in your home.
Registrants will be given the option to indicate their preference of two start times for the presentations. Seats for the presentations will be filled on a first-come, first-served basis. Registrants will be encouraged to take a short pre-event survey.
Attendees will also have opportunities to share their successes and struggles with home heating and cooling at various stations at the event.
Parking is available but participants are encouraged to bike, walk, or skate on over (gliding on electric power works, too); the "A" Street entrance is the shortest route to the event. Follow the signs to check in.
This event is co-sponsored by Cool Davis and the City of Davis. Email questions and other inquiries to coolsolutions@cooldavis.org.
For more information about home heating and cooling, visit this Cool Davis Cool Solutions web page.
Chrissy Backman has a strong foundation in water, waste, and resource management including her work as a mechanical engineer modeling residential building energy use and efficiency strategies. Chrissy is also an urban farmer who has transformed her yard into a food forest filled with various greens, tomatoes, and squash, plus avocado, citrus, and peach trees. Chrissy's home sports a chicken coop and a laundry-to-landscape greywater system. She has built a deck at every home she's ever lived in. Chrissy strives to help others live a fulfilling life in order to create a stronger, more resilient local community. Chrissy is a professional engineer and serves on the board for the Valley Climate Action Center. She consults part-time with Davis Energy Group.
FACEBOOK FEED
Solidarity Summer Camps this Fri Jul 10:
•10am-11:30am in Central Park Davis: Davis-based artist and writer Justine Villanueva will introduce us to her ancestral storytelling project, which brings together oral histories and dance to honor the elders in our communities of color.
• 11:30am-1pm: Story of Standing Rock Resistance and Youth Climate Strike

You are most welcome to attend any of the sessions. Please wear facemarks, bring plenty of drinking water, a packed lunch and a blanket to sit on. Contact juliettegaia@yahoo.com if you'd like to make arrangements to drop your kids off, we now have some wonderful counselors (thank you Hannah and Jordan) to share the care!

Feel free invite friends or share this invitation with them. You can register your participation in Sol Summer camp at tinyurl.com/solsummerdavis ... See MoreSee Less
Sol Summer Davis Questionnaire
The Sol Summer Camp (a collaboration between Davis parents and UC Davis students/affiliates) is a multigenerational space for the community to gather for a Solidarity Circle in Davis' Central Park, ev...
3 days ago
Load more
TWITTER FEED
Davis Solidarity Climate Strike today 12pm-1pm: Be sure to come to 5th and B and help celebrate this week's Standing Rock legal victory. The Dakota Access company was ordered to stop the North Dakota Access pipeline! (Might be a bit late today, hang in there).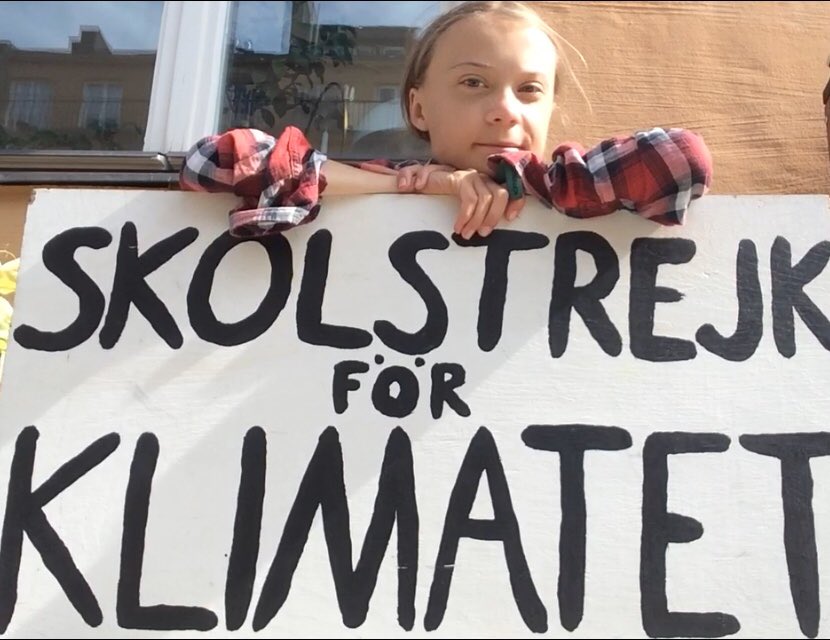 Greta Thunberg
@GretaThunberg
School strike week 99. The climate crisis doesn't go on summer holiday, so we keep on protesting.
#climatestrikeonline #StayAtHome #fridaysforfuture #schoolstrike4climate #flattenthecurve
UPCOMING DAVIS BIKING EVENTS: https://www.thebikecampaign.com/

7 DAYS A WEEK Buy used bike by appt
EVERY SAT 9am-12pm FREE BIKE REPAIR by appt
Email FunMaria@sbcglobal.net

Sun, July 19 ICE CREAM RIDE(s)
10am Davis (& Woodland)

Sun, Oct. 18th ZOMBIE PEDALFEST
http://www.zombiebikeparade.com
"Fitness junkies locked out of gyms, commuters fearful of public transit, and families going stir crazy inside their homes during the coronavirus pandemic have created a boom in bicycle sales unseen in decades."

https://www.thebikecampaign.com/blog/pandemic-leads-to-a-bicycle-boom
Open Air Davis launched last Friday, closing part of G Street to traffic, and allowing restaurants and stores to expand onto the sidewalk and street. Starting this Friday July 10, the program will grow to include Second Street between E and F streets.
Comings & Goings: G Street closes on weekends for dining, shopping
Open Air Davis launched Friday, closing part of G Street to traffic, and allowing restaurants and stores to expand onto the sidewalk and street. Part ...
www.davisenterprise.com
Great info including specifics on range of models from @EforElectric @SacEV @ITS_UCDavis GREAT DEALS on Used Electric Cars Under $10,000 via @YouTube
Load More...