Methodist Earth Day puts education first
The United Methodist Church of Davis celebrated Earth Day 2012 by consecrating their new solar panels and renewing their dedication to caring for God's creation.
Monticello Seasonal Cuisine
Monticello restaurant, a business partner of Cool Davis Initiative, found out that investing in sustainability saved huge amounts on their PG&E bill and cemented strong relationships with the Davis and Yolo county community.
Unitarian Church Green Sanctuary
The Unitarian Church in Davis has put its faith into practice on sustainability for many years – and is an active member of the Cool Davis initiative. In 2005, the UUCD embarked on the important and daunting task of becoming a Green Sanctuary: a church whose members truly live with "respect for the interdependent web of which we are a part."
CATEGORIES
FACEBOOK FEED
This. Is. Huger. ... See MoreSee Less
17 hours ago
Load more
TWITTER FEED
What's this you ask? Why, it's The inside scoop on the layout for EVs at Davis Farmers Market. Come early to be first in line for your electric vehicle test drive!
Twitter feed video.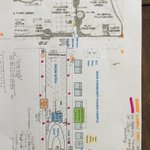 Load More...