Governor Brown Signs two major climate bills
Today and yesterday, California again took precedent-setting steps that have implications around the world and for the upcoming international negotiations on climate change in Paris in December.  Governor Brown signed into law two major bills addressing climate change,  SB 350 and SB 185.
CATEGORIES
FACEBOOK FEED
Load more
TWITTER FEED
Simple stuff you can do to lower your home energy bill (which will be higher this month guaranteed) (Say hi Marisa Robb DHS Senior). Check out tons of money saving ideas in our April newsletter! https://www.cooldavis.org/civicrm/?page=CiviCRM&q=civicrm%2Fmailing%2Fview&id=885
Twitter feed video.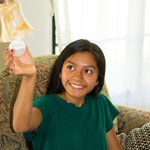 Load More...