Evening in honor of Planet Earth great success!
By Lynne Nittler: When 350.org announced the date of September 24 for their annual global event, I knew immediately how to put together a beautiful gathering. Our Evening in Honor of Planet Earth was created from the talent that lay all around us in this sustainable…
CATEGORIES
FACEBOOK FEED
This. Is. Huger. ... See MoreSee Less
18 hours ago
Load more
TWITTER FEED
What's this you ask? Why, it's The inside scoop on the layout for EVs at Davis Farmers Market. Come early to be first in line for your electric vehicle test drive!
Twitter feed video.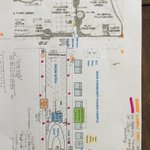 Load More...