Federal solar tariffs not a disincentive for Davis
On Jan. 22, President Trump issued his long-awaited ruling on the penalties to be imposed on the world's solar module manufacturers who sell their equipment into the U.S. market. Effective Feb. 7, there is a 30-percent solar import tariff for crystalline-silicon solar cells and modules….
CATEGORIES
FACEBOOK FEED
This. Is. Huger. ... See MoreSee Less
17 hours ago
Load more
TWITTER FEED
What's this you ask? Why, it's The inside scoop on the layout for EVs at Davis Farmers Market. Come early to be first in line for your electric vehicle test drive!
Twitter feed video.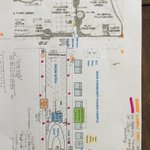 Load More...