New Cool Davis Partner: RepowerYolo
August 26, 2016
Chris Soderquist and John Walter have lived in Davis for a combined six decades. Like many Davis residents, Chris and John's homes are powered by solar panels. Expectedly, their PG&E bills have shrunk significantly; unexpectedly, Chris and John (gladly) field myriad questions about their solar panels.
"Every few weeks, a friend or neighbor will ask about our solar system," explained Chris. "And, consistently, the conversations will end with, 'I'd like to go solar, but …'."
Oh, the buts. Concerns about the upfront costs and future PG&E savings, technology and contractor choices, ownership and financing options. "At the end of the day, our friends and neighbors had yet to go solar because there was too much uncertainty," Chris said. "Solar is not that complicated, and the economics have never been better for homeowners – the cost of solar has decreased dramatically, and PG&E's rates continue to escalate."
Earlier this year, Chris and John developed RepowerYolo, a group purchase program that simplifies and reduces the cost of going solar for Yolo County homeowners. "By pooling the purchasing power of our community, RepowerYolo homeowners are saving 15-30% on their solar system costs," explained John. "And they have peace of mind that their solar system is installed by a first-rate contractor and includes only industry-leading products."
So far, more than 20 Yolo County homeowners have gone solar with RepowerYolo and saved an average of $8,894 on their solar system investment, as compared to the average cost of solar installed in Yolo County in 2013. In addition, more than 50 homeowners have received complementary RepowerYolo solar analyses and are currently evaluating solar.
"It just made sense to go solar. It lowered our monthly bill, there were great incentives, a short payback time, and it increased the value of our home. It was a no-brainer, especially with RepowerYolo." Davis resident Guneet Bajwa
"RepowerYolo was upfront and open about everything, they explained the numbers, and there was no 'black box' about any of it," said Michael Hart of Davis. "RepowerYolo has integrity."
"RepowerYolo made solar totally doable," explained Davis resident Murre Traverso. "They were professional, courteous, and made it so we didn't have to worry about anything. The entire process was super easy, and we have the peace of mind – and pocketbook – that it was done right."
Both Chris and John walk their talk. Or, perhaps that should be, "bike their talk." Both bike much of the time to their Downtown Davis office, and if they do need to drive, Chris uses his e-car and John his hybrid. John teaches a UCD Extension Course for Small-Medium-sized businesses on sustainability that explains how businesses can realign their practices to reduce costs, lessen their impact on the environment, and provide on-going incentives for their employees that enhance the business's own sustainability for the long run.
The RepowerYolo discount is available to the first 100 Yolo County homeowners who qualify. The qualification process begins with a complementary solar analysis, whereby RepowerYolo analyzes historical energy use, available roof space, investment objectives, and other factors. Homeowners receive a report summarizing the analysis and solar system recommendations.
To learn more, go to www.repoweryolo.com or call 530/564-4537.
Cool Davis is proud to welcome RepowerYolo as its newest partner and Cool Davis Coalition Member.
All local businesses, organizations, and other groups are welcome to apply to become a Cool Davis Partner.
Check out How to Become a Cool Davis Partner to learn more.
Click here for a full list of Cool Davis Partners.
Judy Moores, a member of the Cool Davis Foundation Board says she organized a workshop on solar power for her neighbors with RepowerYolo:
"Chris Soderquist answered all our questions from why install solar power to how can it be financed. Then he offered to check out their homes, with a free courtesy call, to determine if solar was appropriate for their homes. He noted that solar was not appropriate for every home, and he would only encourage investment in solar power, if it made economic sense.
"For me, a founder of Cool Davis, the workshop served multiple purposes. My neighbors began to consider solar as a way to improve their property and reduce their carbon footprint. The bonus was that we got to know each other better and began to build a deeper sense of community. I hope that others will invite Chris to their own "Neighborhood Solar Workshop".
FACEBOOK FEED
Solidarity Summer Camps this Fri Jul 10:
•10am-11:30am in Central Park Davis: Davis-based artist and writer Justine Villanueva will introduce us to her ancestral storytelling project, which brings together oral histories and dance to honor the elders in our communities of color.
• 11:30am-1pm: Story of Standing Rock Resistance and Youth Climate Strike

You are most welcome to attend any of the sessions. Please wear facemarks, bring plenty of drinking water, a packed lunch and a blanket to sit on. Contact juliettegaia@yahoo.com if you'd like to make arrangements to drop your kids off, we now have some wonderful counselors (thank you Hannah and Jordan) to share the care!

Feel free invite friends or share this invitation with them. You can register your participation in Sol Summer camp at tinyurl.com/solsummerdavis ... See MoreSee Less
Sol Summer Davis Questionnaire
The Sol Summer Camp (a collaboration between Davis parents and UC Davis students/affiliates) is a multigenerational space for the community to gather for a Solidarity Circle in Davis' Central Park, ev...
3 days ago
Load more
TWITTER FEED
Davis Solidarity Climate Strike today 12pm-1pm: Be sure to come to 5th and B and help celebrate this week's Standing Rock legal victory. The Dakota Access company was ordered to stop the North Dakota Access pipeline! (Might be a bit late today, hang in there).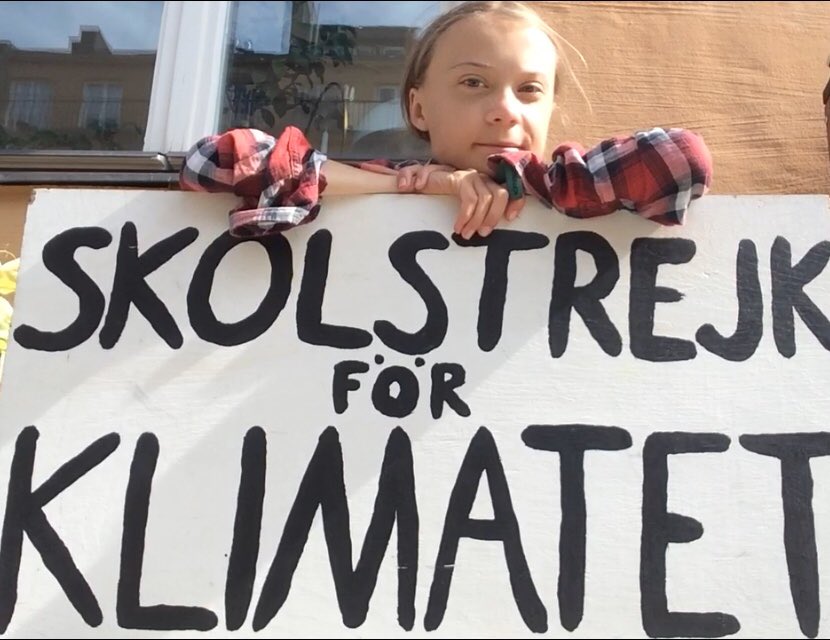 Greta Thunberg
@GretaThunberg
School strike week 99. The climate crisis doesn't go on summer holiday, so we keep on protesting.
#climatestrikeonline #StayAtHome #fridaysforfuture #schoolstrike4climate #flattenthecurve
UPCOMING DAVIS BIKING EVENTS: https://www.thebikecampaign.com/

7 DAYS A WEEK Buy used bike by appt
EVERY SAT 9am-12pm FREE BIKE REPAIR by appt
Email FunMaria@sbcglobal.net

Sun, July 19 ICE CREAM RIDE(s)
10am Davis (& Woodland)

Sun, Oct. 18th ZOMBIE PEDALFEST
http://www.zombiebikeparade.com
"Fitness junkies locked out of gyms, commuters fearful of public transit, and families going stir crazy inside their homes during the coronavirus pandemic have created a boom in bicycle sales unseen in decades."

https://www.thebikecampaign.com/blog/pandemic-leads-to-a-bicycle-boom
Open Air Davis launched last Friday, closing part of G Street to traffic, and allowing restaurants and stores to expand onto the sidewalk and street. Starting this Friday July 10, the program will grow to include Second Street between E and F streets.
Comings & Goings: G Street closes on weekends for dining, shopping
Open Air Davis launched Friday, closing part of G Street to traffic, and allowing restaurants and stores to expand onto the sidewalk and street. Part ...
www.davisenterprise.com
Great info including specifics on range of models from @EforElectric @SacEV @ITS_UCDavis GREAT DEALS on Used Electric Cars Under $10,000 via @YouTube
Load More...