Davis Recognized as Solar Energy National Leader
Crossposted from the Davis Enterprise
By Special to The Enterprise From page A7 | May 03, 2017
SolSmart, a program funded by he U.S. Department of Energy SunShot Initiative, has recognized Davis with a Gold Award. Davis will be identified as a solar energy national leader in advancing solar energy at the American Planners Association's annual conference May 6-9 in New York City.
As a SolSmart Gold designee, Davis is receiving recognition for adopting programs and practices that make it faster, easier and cheaper to go solar. A SolSmart designation is a signal that the community is "open for solar business," helping to attract solar industry investment and generate economic development and local jobs.
"Nearly 3,000 total homes in our community now have rooftop solar, making Davis one of the highest per-capita solar production communities in the nation," said Mayor Robb Davis.
"In order to sever our reliance on greenhouse gas-producing fossil fuels, we need to build a deeper relationship with the sun," he continued. "In 2010, we set a goal to produce 5 percent of the peak electricity used in Davis — 2.6 megawatts — from local renewable energy sources by 2015. We exceeded that goal by approximately 10 times."
Between 2010 to 2015, more than 2,000 solar PV systems, generating 29.6 megawatts each, were installed.
Cool Davis works with the City to reach community goals
New "Double Up on Solar" goals established by Davis City Council last year aim to double the number of single-family household rooftop systems to approximately 4,500 and double the total residential power production capacity by installing an additional 21 megawatts by the end of 2020. As a community, Davis reached its annual goal of 500 solar-system permits in 2016 and hopes to reach another 550 in 2017.
Chris Granger, executive director of Cool Davis, said her organization has been working with the city since 2010 to reduce the community's carbon footprint. Local energy experts and business also contributed time and expertise to the "Double-Up" campaign.
"Davis businesses and residents have really stepped up!" Granger said. "Hopefully, this award can generate even more community excitement about rooftop solar energy."
Reducing soft costs
To achieve SolSmart designation, cities and counties take steps to reduce solar "soft costs," which are non-hardware costs that can increase the time and money it takes to install a solar energy system. Examples of soft costs include planning and zoning, permitting, financing, customer acquisition and installation labor.
Soft costs represent roughly two-thirds of the total price of an installed residential system. Reducing these costs leads to savings that are passed on to consumers.
The SolSmart designation team evaluates communities and awards them points based on the actions they take to reduce soft costs and other barriers to solar, leading to gold, silver or bronze designation. Launched last April, SolSmart aims to designate 300 communities during its three-year, federally funded program.
For more information about the Double Up on Solar campaign, check out our solar page.
FACEBOOK FEED
Solidarity Summer Camps this Fri Jul 10:
•10am-11:30am in Central Park Davis: Davis-based artist and writer Justine Villanueva will introduce us to her ancestral storytelling project, which brings together oral histories and dance to honor the elders in our communities of color.
• 11:30am-1pm: Story of Standing Rock Resistance and Youth Climate Strike

You are most welcome to attend any of the sessions. Please wear facemarks, bring plenty of drinking water, a packed lunch and a blanket to sit on. Contact juliettegaia@yahoo.com if you'd like to make arrangements to drop your kids off, we now have some wonderful counselors (thank you Hannah and Jordan) to share the care!

Feel free invite friends or share this invitation with them. You can register your participation in Sol Summer camp at tinyurl.com/solsummerdavis ... See MoreSee Less
Sol Summer Davis Questionnaire
The Sol Summer Camp (a collaboration between Davis parents and UC Davis students/affiliates) is a multigenerational space for the community to gather for a Solidarity Circle in Davis' Central Park, ev...
3 days ago
Load more
TWITTER FEED
Davis Solidarity Climate Strike today 12pm-1pm: Be sure to come to 5th and B and help celebrate this week's Standing Rock legal victory. The Dakota Access company was ordered to stop the North Dakota Access pipeline! (Might be a bit late today, hang in there).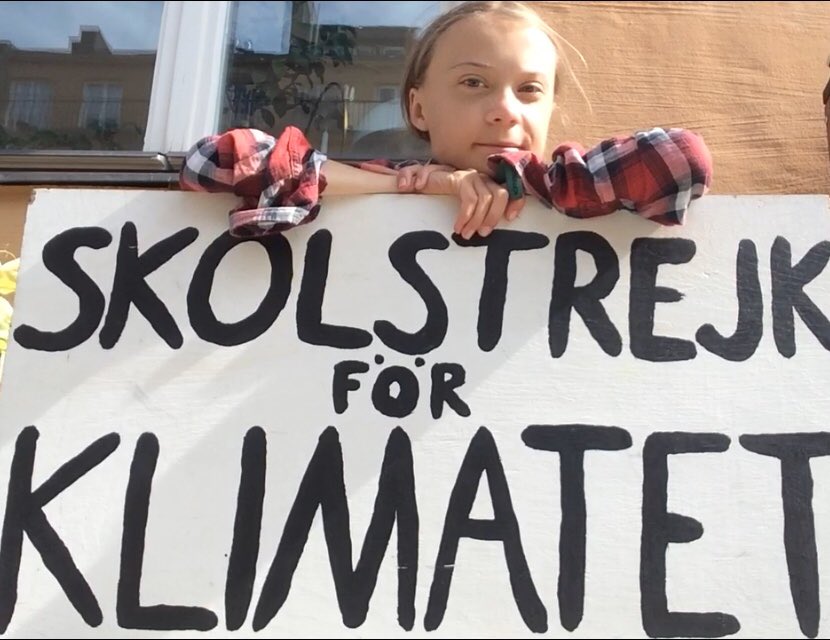 Greta Thunberg
@GretaThunberg
School strike week 99. The climate crisis doesn't go on summer holiday, so we keep on protesting.
#climatestrikeonline #StayAtHome #fridaysforfuture #schoolstrike4climate #flattenthecurve
UPCOMING DAVIS BIKING EVENTS: https://www.thebikecampaign.com/

7 DAYS A WEEK Buy used bike by appt
EVERY SAT 9am-12pm FREE BIKE REPAIR by appt
Email FunMaria@sbcglobal.net

Sun, July 19 ICE CREAM RIDE(s)
10am Davis (& Woodland)

Sun, Oct. 18th ZOMBIE PEDALFEST
http://www.zombiebikeparade.com
"Fitness junkies locked out of gyms, commuters fearful of public transit, and families going stir crazy inside their homes during the coronavirus pandemic have created a boom in bicycle sales unseen in decades."

https://www.thebikecampaign.com/blog/pandemic-leads-to-a-bicycle-boom
Open Air Davis launched last Friday, closing part of G Street to traffic, and allowing restaurants and stores to expand onto the sidewalk and street. Starting this Friday July 10, the program will grow to include Second Street between E and F streets.
Comings & Goings: G Street closes on weekends for dining, shopping
Open Air Davis launched Friday, closing part of G Street to traffic, and allowing restaurants and stores to expand onto the sidewalk and street. Part ...
www.davisenterprise.com
Great info including specifics on range of models from @EforElectric @SacEV @ITS_UCDavis GREAT DEALS on Used Electric Cars Under $10,000 via @YouTube
Load More...