Why I Ride: A conversation with Clark Fitzgerald
Clark Fitzgerald first started riding a bike on a consistent basis in 2007. He came back from Afghanistan, where he had been deployed as a member of the military, and took some time off for about a year, riding his bike on frequent one-week trips….
CATEGORIES
FACEBOOK FEED
This. Is. Huger. ... See MoreSee Less
17 hours ago
Load more
TWITTER FEED
What's this you ask? Why, it's The inside scoop on the layout for EVs at Davis Farmers Market. Come early to be first in line for your electric vehicle test drive!
Twitter feed video.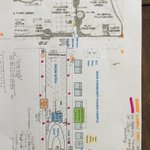 Load More...