Community Engagement Starts@Home with Rick Cole
The Davis Futures Forum will host Rick Cole, a highly respected local government leader, on Thursday, June 25, from 7:00pm to 8:30pm via Zoom. Cole notes, "Whether it is climate change, racial justice, income inequality, affordable housing, gender equity or public health, solving our nation's most pressing challenges starts at home."
Save the Date!

Community Engagement Starts@Home with Rick Cole: Lessons from the Field

Date: Thursday, June 25th

Time: 7pm-8:30 pm

Location: Online via Zoom

Register now: https://www.cooldavis.org/cool-davis-coalition-2/davis-futures-forum/
Early leadership
Cole has been a practitioner of community engagement throughout his 35-year career in local government, beginning at a young age as a Pasadena City Councilmember. His outstanding leadership ability came to light while serving as Mayor of the City when engaged in a contentious general plan process. At the time, there was a serious division between the growth and no-growth members of the community.  Unable to achieve agreement on the rewrite of a general plan, the city ended up in court where a judge gave the City just twelve months to adopt a new general plan.
An extensive citizen participation effort followed, bringing a large and diverse cross section of the community together to research and identify win/win solutions. Agreement was achieved in just 12 months and the general plan was adopted. The final product became an outstanding, early model for livable, walk able communities. Among the nine goals that form the general plan, the last one reads, "citizens will be a permanent part of achieving a greater city."
After his time as Pasadena's Mayor, Cole served as city manager for Azusa, Ventura, and finally Santa Monica. He was also a Deputy Mayor of the City of Los Angeles. Governing Magazine has included Cole as the only city manager on their list of America's Public Officials of the Year and he was named one of the "Top 25 Doers, Dreamers and Drivers" by Government Technology Magazine.
Kicking the City vending machine won't help
Over his 35 years of service in local government, Cole has observed that local government is commonly viewed by constituents as a vending machine – you put in your money in taxes and receive your services, everything from parks, streets, and police protection to garbage collection and homeless services. Unhappy residents express their dissatisfaction to the machine.
Today in cities throughout the country the vending machine is in trouble and kicking the machine won't help!  Local governments are overwhelmed by multiple, very difficult challenges.
While municipal finances are already stressed, the economic challenges of the future will be far worse. Cole holds that the only effective response will be to engage a broad spectrum of the entire community to apply their unique resources, skills and abilities to addressing the challenges ahead.  In Davis, this includes the city and county, local business, and nonprofit entities including the University.
Sharing experiences and follow up panel
Cole will share his experiences in cities with constrained resources where cross-sector leaders have stepped up to address the problems, each contributing what they do best – from rewriting a general plan, to building a playground to removing a derelict building.   Following his talk, a panel will provide brief comments.
Confirmed panel participants include Davis City Manager Mike Webb, and Chair of the Davis Downtown Plan Advisory Committee, Meg Arnold. Councilmember Lucas Frerichs will be moderating.  Following the panel, participants will be able to submit questions to Cole or the panelists via Zoom.
Co-sponsors of the talk include the City of Davis, Cool Davis and Bike Davis.
To participate in the event, go to the Davis Futures Forum web page at Cool Davis.org.
Give us your feedback and get involved!
We value your participation in our events! Since we first started bringing keynote landuse speakers to Davis in 2015, we have held 14 forums. Davis Futures Forum would like to understand some more about you and your interests in order to plan for additional events in 2020. Please take this simple 5 question survey. Survey respondents will receive Farmers Market Bucks for their participation!
Volunteer! Davis Futures Forum could use a few extra hands to help with communications for events. Contact volunteer@cooldavis.org if you are interested in helping!
We look forward to talking with you at the forum!
Sincerely,
Judy Corbett
FACEBOOK FEED
Solidarity Summer Camps this Fri Jul 10:
•10am-11:30am in Central Park Davis: Davis-based artist and writer Justine Villanueva will introduce us to her ancestral storytelling project, which brings together oral histories and dance to honor the elders in our communities of color.
• 11:30am-1pm: Story of Standing Rock Resistance and Youth Climate Strike

You are most welcome to attend any of the sessions. Please wear facemarks, bring plenty of drinking water, a packed lunch and a blanket to sit on. Contact juliettegaia@yahoo.com if you'd like to make arrangements to drop your kids off, we now have some wonderful counselors (thank you Hannah and Jordan) to share the care!

Feel free invite friends or share this invitation with them. You can register your participation in Sol Summer camp at tinyurl.com/solsummerdavis ... See MoreSee Less
Sol Summer Davis Questionnaire
The Sol Summer Camp (a collaboration between Davis parents and UC Davis students/affiliates) is a multigenerational space for the community to gather for a Solidarity Circle in Davis' Central Park, ev...
2 days ago
Load more
TWITTER FEED
Davis Solidarity Climate Strike today 12pm-1pm: Be sure to come to 5th and B and help celebrate this week's Standing Rock legal victory. The Dakota Access company was ordered to stop the North Dakota Access pipeline! (Might be a bit late today, hang in there).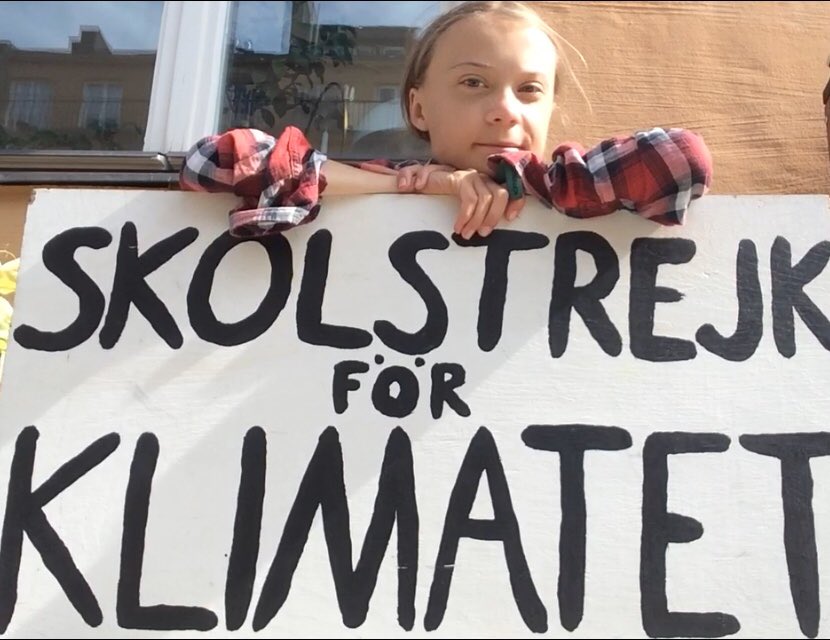 Greta Thunberg
@GretaThunberg
School strike week 99. The climate crisis doesn't go on summer holiday, so we keep on protesting.
#climatestrikeonline #StayAtHome #fridaysforfuture #schoolstrike4climate #flattenthecurve
UPCOMING DAVIS BIKING EVENTS: https://www.thebikecampaign.com/

7 DAYS A WEEK Buy used bike by appt
EVERY SAT 9am-12pm FREE BIKE REPAIR by appt
Email FunMaria@sbcglobal.net

Sun, July 19 ICE CREAM RIDE(s)
10am Davis (& Woodland)

Sun, Oct. 18th ZOMBIE PEDALFEST
http://www.zombiebikeparade.com
"Fitness junkies locked out of gyms, commuters fearful of public transit, and families going stir crazy inside their homes during the coronavirus pandemic have created a boom in bicycle sales unseen in decades."

https://www.thebikecampaign.com/blog/pandemic-leads-to-a-bicycle-boom
Open Air Davis launched last Friday, closing part of G Street to traffic, and allowing restaurants and stores to expand onto the sidewalk and street. Starting this Friday July 10, the program will grow to include Second Street between E and F streets.
Comings & Goings: G Street closes on weekends for dining, shopping
Open Air Davis launched Friday, closing part of G Street to traffic, and allowing restaurants and stores to expand onto the sidewalk and street. Part ...
www.davisenterprise.com
Great info including specifics on range of models from @EforElectric @SacEV @ITS_UCDavis GREAT DEALS on Used Electric Cars Under $10,000 via @YouTube
Load More...