PART I: 2020 Article Series 'Looking Back, Looking Forward'
Recognizing the climate science, recommiting to action
On June 10, 2010, the City of Davis adopted its first Climate Action and Adaptation Plan, laying out goals and actions for our community to become carbon neutral by 2050. At that time, there were few jurisdictions in the state with such plans. Davis, building on its decades of work in energy, transportation, waste, and water management, engaged in community forums and discussions to set what we thought were audacious goals.
Now we know that this initial deadline was not soon enough to meet the impending challenge. In response to activist Climate Emergency Mobilization efforts, afar and locally, the City declared a climate emergency in 2019 and has moved the date for carbon neutrality back ten years to 2040. Unfortunately, scientists are continuing to gather the data that indicates that 2040 may not be soon enough either.
Temperature and atmospheric CO2 rising dramatically
The 2019 Intergovernmental Panel on Climate Change (IPCC) United Nations report on temperature called attention to the latest scientific understanding that "global warming is likely to reach 1.5°C between 2030 and 2052 if it continues to increase at the current rate." These stark predictions are reflected in already quite visible impacts such as extreme heat, droughts, shrinking snowpack, sea level rise, poor air quality, economic stress, and social stress. We have already been thrust into resilience mode by the changes happening now, revealing ever more starkly the urgency of our task.
Just this month, Arctic temperatures reached new highs at 30 C° / 86 F°. Scientists are also detecting the rapid thawing of permafrost in those regions, some predicting the complete loss of all permafrost by 2035, which would result in massive, additional amounts of greenhouse gases released into the atmosphere.
The main driver of temperature increase is the increase of greenhouse gases in the upper atmosphere, carbon dioxide being the most plentiful but not the most potent of the greenhouse gases. The latest data from June 7, 2020, shows 417.76 parts per million (ppm) of carbon dioxide in the upper atmosphere (UC San Diego Scripps Institute data from Mauna Loa observatory). Ice cores and the Keeling Curve show that the progress of the concentration of carbon dioxide fluctuates seasonally but has been climbing at an unprecedented rate since the Industrial Revolution, about 10 times faster than before. This relentless increase in global atmospheric CO2 is now way beyond the 350ppm level recognized widely as necessary for climate stability.
https://climate.gov/news-features/understanding-climate/climate-change-atmospheric-carbon-dioxide
The best graphic to demonstrate this point can be found on the climate.gov website, which notably has not been updated recently. The current reading of 417.76 ppm CO2 is almost 10ppm higher than it was in 2018. For the past 800,000 years, the concentration has not been higher than 300ppm CO2. Since about 1950, the rate of increase is literally off the chart.
Climate scientists locally and around the world continue to warn us of the impacts on agriculture and community health as temperatures increase. Wildfire and reduced snowpack are already transforming local lives and economies. Even if we succeed in significantly throttling back the release of greenhouse gases into the atmosphere, soon we will likely see temperatures resembling those of Arizona or California's southern deserts. Unless we act now, some places in the world that face a combination of heat and humidity, or sea level rise, will become completely uninhabitable.
Internal combustion engines are our biggest emissions problem
This spring the latest local data on our progress on local emissions in Davis was released. We can now compare our 2010 community greenhouse gas emissions with data from 2016. The good news is that we have made substantial progress reducing emissions related to heating and cooling indoor spaces, from 35.3% in 2010 to 19.2% in 2016. Unfortunately, the greenhouse gases we produce moving our selves and our stuff around continues to grow. These emissions are now 71% of our communal footprint. That is a 1.62 increase from 2010 in transportation emissions.
While we have already demonstrated in the past few months what a huge difference the reduction of car use can mean for air quality, reducing emissions will take both courage and collective investment to shift away from our addiction to internal combustion, fossil fuel-based vehicles. The more of us who choose to get out of our vehicles and use other modes of transportation, the better it will be for everyone.
http://documents.cityofdavis.org/Media/Default/Documents/PDF/CityCouncil/Natural-Resources-Commission/Agendas/20200427/7C.6A%20Draft%20Regional%20GHG%20Inventory%20Data%20Spreadsheet%20-%20Davis.pdf
Moving forward with an updated plan
Last year, over 1200 cities, states, and nations, including Davis, declared a climate emergency and the need for immediate action to replace fossil fuels with renewable energy sources. Nearly 1500 jurisdictions with nearly 830 million people signed on. Our local Davis resolution reset the City of Davis carbon neutrality goal to 2040 and committed us to an update of the 2010 Climate Action and Adaptation Plan (CAAP).
The city will be diving into the new CAAP planning process this year and will be calling on all of us to help. We must set goals and take action at the community level to achieve the greenhouse gas emissions reductions we need. As families and individuals, we will have to make plans and take action in our own lives for those goals to be reached. We must ask ourselves
What tough decisions can we make now that will result in the transformation we need?
What are our individual responsibilities and how would we like our city to match our actions?
How do we ensure that all buildings are energy efficient: rentals and owner occupied? Will they effectively shelter us in a hotter more humid climate?
Can we invest in a safe and affordable transportation system that drastically reduces emissions?
Addressing the convergence of crises
Cool Davis believes we must immerse ourselves in a deeper level of reflection and recommitment to a more focused and faster route toward carbon neutrality. The next generation of all people, and the plants and animals of this planet, are depending on us to act and act now.
As we undertake this transformation, we must ensure that everyone in our community feels welcome, heard, and embraced. The recent responses to Black Lives Matter protests show how important solidarity is in driving real change in our communities. If we do not move forward in the spirit of racial and environmental justice, we cannot root out the systems that have created these crises.
Those with the resources and ability to change, must. Those environmentalists with the expertise and support to run for office at all levels, must exercise that privilege. We must vote for climate candidates and advocate for equitable environmental justice. Our conscience demands it, because we, our children, and our grandchildren deserve a habitable planet.
Visit the Cool Davis Climate Impacts page to get started: https://www.cooldavis.org/climate-impacts/
Chris Granger is the Executive Director of Cool Davis. This the first of a multi-part series titled Looking Back, Looking Forward. Future topics will address transportation and energy emissions and planning and the state of belief around climate change and influencing change behavior.
Sources
City of Davis Climate Action and Adaptation Plan https://www.cityofdavis.org/home/showdocument?id=14149
Climate Mobilization https://www.theclimatemobilization.org/climate-emergency/
Climate Emergency Declaration https://www.cityofdavis.org/home/showdocument?id=14145
2019 IPCC report https://www.ipcc.ch/site/assets/uploads/sites/2/2019/06/SR15_Headline-statements.pdf
Permafrost thaw https://www.wired.com/story/abrupt-permafrost-thaw/
Becoming Arizona https://climatechange.ucdavis.edu/becoming-arizona/
Science Magazine https://advances.sciencemag.org/content/6/19/eaaw1838
UC San Diego Scripps Institute Keeling Curve https://scripps.ucsd.edu/programs/keelingcurve/
Climate.gov https://climate.gov/news-features/understanding-climate/climate-change-atmospheric-carbon-dioxide
Draft Regional GHG Inventory Spreadsheet – Davis CA (data from 2016)
http://documents.cityofdavis.org/Media/Default/Documents/PDF/CityCouncil/Natural-Resources-Commission/Agendas/20200427/7C.6A%20Draft%20Regional%20GHG%20Inventory%20Data%20Spreadsheet%20-%20Davis.pdf
FACEBOOK FEED
Solidarity Summer Camps this Fri Jul 10:
•10am-11:30am in Central Park Davis: Davis-based artist and writer Justine Villanueva will introduce us to her ancestral storytelling project, which brings together oral histories and dance to honor the elders in our communities of color.
• 11:30am-1pm: Story of Standing Rock Resistance and Youth Climate Strike

You are most welcome to attend any of the sessions. Please wear facemarks, bring plenty of drinking water, a packed lunch and a blanket to sit on. Contact juliettegaia@yahoo.com if you'd like to make arrangements to drop your kids off, we now have some wonderful counselors (thank you Hannah and Jordan) to share the care!

Feel free invite friends or share this invitation with them. You can register your participation in Sol Summer camp at tinyurl.com/solsummerdavis ... See MoreSee Less
Sol Summer Davis Questionnaire
The Sol Summer Camp (a collaboration between Davis parents and UC Davis students/affiliates) is a multigenerational space for the community to gather for a Solidarity Circle in Davis' Central Park, ev...
2 days ago
Load more
TWITTER FEED
Davis Solidarity Climate Strike today 12pm-1pm: Be sure to come to 5th and B and help celebrate this week's Standing Rock legal victory. The Dakota Access company was ordered to stop the North Dakota Access pipeline! (Might be a bit late today, hang in there).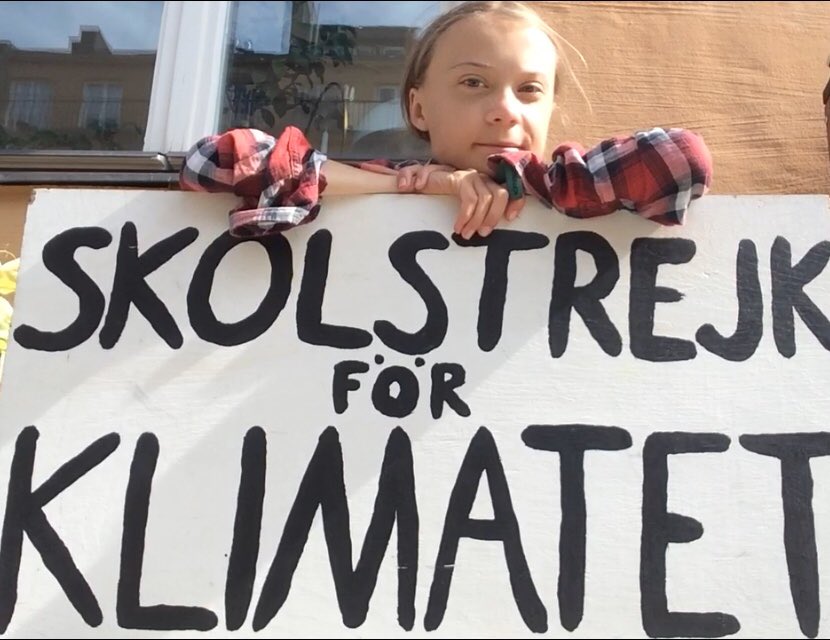 Greta Thunberg
@GretaThunberg
School strike week 99. The climate crisis doesn't go on summer holiday, so we keep on protesting.
#climatestrikeonline #StayAtHome #fridaysforfuture #schoolstrike4climate #flattenthecurve
UPCOMING DAVIS BIKING EVENTS: https://www.thebikecampaign.com/

7 DAYS A WEEK Buy used bike by appt
EVERY SAT 9am-12pm FREE BIKE REPAIR by appt
Email FunMaria@sbcglobal.net

Sun, July 19 ICE CREAM RIDE(s)
10am Davis (& Woodland)

Sun, Oct. 18th ZOMBIE PEDALFEST
http://www.zombiebikeparade.com
"Fitness junkies locked out of gyms, commuters fearful of public transit, and families going stir crazy inside their homes during the coronavirus pandemic have created a boom in bicycle sales unseen in decades."

https://www.thebikecampaign.com/blog/pandemic-leads-to-a-bicycle-boom
Open Air Davis launched last Friday, closing part of G Street to traffic, and allowing restaurants and stores to expand onto the sidewalk and street. Starting this Friday July 10, the program will grow to include Second Street between E and F streets.
Comings & Goings: G Street closes on weekends for dining, shopping
Open Air Davis launched Friday, closing part of G Street to traffic, and allowing restaurants and stores to expand onto the sidewalk and street. Part ...
www.davisenterprise.com
Great info including specifics on range of models from @EforElectric @SacEV @ITS_UCDavis GREAT DEALS on Used Electric Cars Under $10,000 via @YouTube
Load More...