Greywater Showcase Webinar 2020: Save the Date!
Water Wise Davis, a working group of Cool Davis, will host a fourth annual Greywater Showcase online via Zoom webinar on Wednesday, July 22, from 5:30pm to 7:30pm. This year's theme is the connection between greywater and growing your own healthy food.
Leslie Crenna of EcoAssistant will present information about water reuse at the household level, the potential for greywater across our community, and the two basic types of greywater systems, plus a bit about growing artichokes in Davis with greywater. Guest panelists will share their personal experiences growing healthy food with greywater and other topics such as creating a wetland with greywater and a new app that searches for greywater elements in general plans across the state of California. Q&A and discussions will follow presentations.
Guests panelists include Catherine Brinkley, UC Davis Assistant Professor of Community and Regional Development and Paul Havemann, Steward for Stebbins Cold Canyon with the UC Davis John Muir Institute. Special guests to be announced.
Also featuring City of Davis staff to answer code questions and give update on water resources: Greg Mahoney, Chief Building Officer, and Dawn Calciano, Conservation Coordinator.
After hearing the presentations and discussions, participants will be asked: Are you a good candidate for greywater? Throw your virtual ticket into the jar to win a FREE professional consultation and 1 of 2 laundry to landscape parts kits ($75 value).
This event is FREE!
The maximum number of participants is 100.
Greywater in California
In California, greywater is defined as water collected from washing machines, sinks (excluding the kitchen sink), showers, and bathtubs that can be used for landscape irrigation. Greywater systems may help reduce household water usage especially in summer by reducing the use of potable water for outdoor irrigation. City and state level code and ordinance uses a different spelling: "graywater."
The easiest and permit free system is a "laundry to landscape" system that directs drainage water from your clothes washing machine to your landscape. The next level requires a bit more commitment of time and resources: a "branched drain" system directs drainage water from showers, bathroom sinks, and tubs to your landscape and requires a permit. Hopefully, indoor reuse systems will also be represented at the showcase.
Greywater Showcase program TBA
5:30pm Welcome and speaker introductions
5:40pm Opening remarks (special guest)
5:45pm Leslie Crenna: presentation on basics of greywater (water reuse, potential for our community, and the two types of systems) (artichoke)
6:15pm Q&A and discussion
6:30pm Panel theme: Growing healthy food with greywater (moderated)
6:35pm Catherine Brinkley: presentation, Q&A and discussion (figs and plum tree)
6:55pm Paul Havemann: presentation, Q&A and discussion (wetland)
7:15pm Raffle: Are you a good candidate for greywater? Throw your virtual ticket into the jar for a FREE professional consultation and 1 of 2 laundry to landscape parts kits.
7:20pm Last comments and wrap up
7:30pm End
For more information, email Leslie Crenna at lesliecrenna@gmail.com. Water Wise Davis supports wise water policy, and water conservation, reuse, and capture in the City of Davis and is a working group of Cool Davis. This event is supported by the City of Davis.
FACEBOOK FEED
Solidarity Summer Camps this Fri Jul 10:
•10am-11:30am in Central Park Davis: Davis-based artist and writer Justine Villanueva will introduce us to her ancestral storytelling project, which brings together oral histories and dance to honor the elders in our communities of color.
• 11:30am-1pm: Story of Standing Rock Resistance and Youth Climate Strike

You are most welcome to attend any of the sessions. Please wear facemarks, bring plenty of drinking water, a packed lunch and a blanket to sit on. Contact juliettegaia@yahoo.com if you'd like to make arrangements to drop your kids off, we now have some wonderful counselors (thank you Hannah and Jordan) to share the care!

Feel free invite friends or share this invitation with them. You can register your participation in Sol Summer camp at tinyurl.com/solsummerdavis ... See MoreSee Less
Sol Summer Davis Questionnaire
The Sol Summer Camp (a collaboration between Davis parents and UC Davis students/affiliates) is a multigenerational space for the community to gather for a Solidarity Circle in Davis' Central Park, ev...
2 days ago
Load more
TWITTER FEED
Davis Solidarity Climate Strike today 12pm-1pm: Be sure to come to 5th and B and help celebrate this week's Standing Rock legal victory. The Dakota Access company was ordered to stop the North Dakota Access pipeline! (Might be a bit late today, hang in there).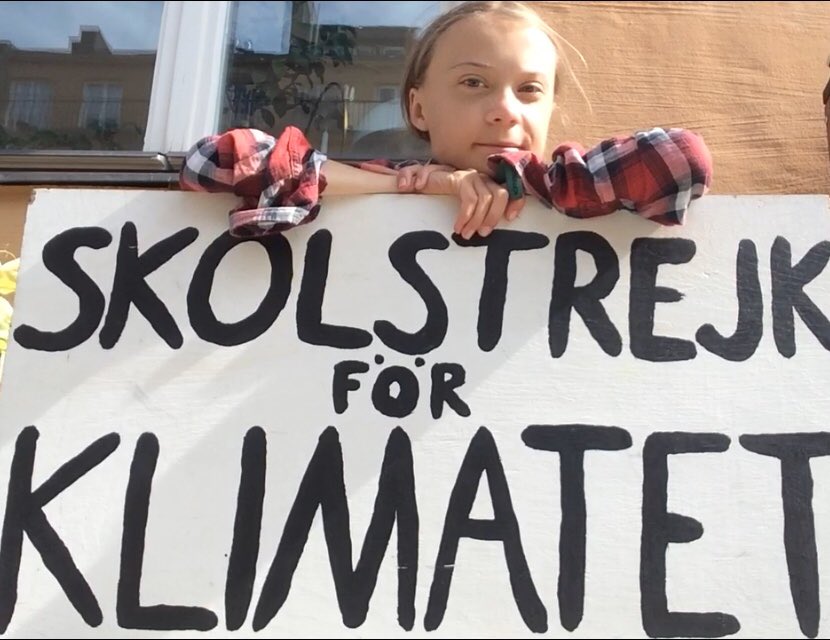 Greta Thunberg
@GretaThunberg
School strike week 99. The climate crisis doesn't go on summer holiday, so we keep on protesting.
#climatestrikeonline #StayAtHome #fridaysforfuture #schoolstrike4climate #flattenthecurve
UPCOMING DAVIS BIKING EVENTS: https://www.thebikecampaign.com/

7 DAYS A WEEK Buy used bike by appt
EVERY SAT 9am-12pm FREE BIKE REPAIR by appt
Email FunMaria@sbcglobal.net

Sun, July 19 ICE CREAM RIDE(s)
10am Davis (& Woodland)

Sun, Oct. 18th ZOMBIE PEDALFEST
http://www.zombiebikeparade.com
"Fitness junkies locked out of gyms, commuters fearful of public transit, and families going stir crazy inside their homes during the coronavirus pandemic have created a boom in bicycle sales unseen in decades."

https://www.thebikecampaign.com/blog/pandemic-leads-to-a-bicycle-boom
Open Air Davis launched last Friday, closing part of G Street to traffic, and allowing restaurants and stores to expand onto the sidewalk and street. Starting this Friday July 10, the program will grow to include Second Street between E and F streets.
Comings & Goings: G Street closes on weekends for dining, shopping
Open Air Davis launched Friday, closing part of G Street to traffic, and allowing restaurants and stores to expand onto the sidewalk and street. Part ...
www.davisenterprise.com
Great info including specifics on range of models from @EforElectric @SacEV @ITS_UCDavis GREAT DEALS on Used Electric Cars Under $10,000 via @YouTube
Load More...