Packed Earth Day Events for Everyone This April 22
March 29, 2017
by Kristina Miller
For the Davis community, Earth Day is a big deal. Another big day for the Davis community? Picnic Day. This year, these two special celebrations land on the same date!
One of our most beloved traditions — the annual UC Davis Picnic Day — is the largest student run event in the nation. Over 200 events will take place on campus, like the Battle of the Bands, the Doxie Derby Race, the Chemistry Magic Show, the Fashion Show, and the opening morning parade.
Cool Davis will be participating in the morning parade with a float and signs promoting clean energy and environmental awareness.
Picnic Day, an event for all ages, is especially kid friendly with face painting, shirt tie-dying, and many more fun events for the whole family. This year's theme is Growing Together which not only reflects UC Davis's strides towards sustainability but also celebrates Earth Day. Find out more information about Picnic Day.
Earth Day, founded in 1970, continues to broaden and diversify each year, and the environmental movement has expanded worldwide to address the continuing climate crisis. The Earth Day theme this year, Environmental and Climate Literacy, reflects common goals to educate people around the world about the impacts of climate change, threats to our planet, and effective actions for environmental protection.
Event organizers believe that increasing education and awareness will encourage green voters to advance climate friendly laws and policies, as well as accelerate green technologies and jobs. Read more about the events this year at the Earth Day Network website.
March for Science
Earth Day is special this year for another reason dear to the Davis community. A first ever international Scientists March or March for Science will  follow in the footsteps of the Women's March held January 21. The Scientists March is a volunteer effort with nearly 400 marches in 37 countries currently scheduled with more joining every day. The current list of supporting organizations is approaching 100 and growing.
The March for Science will release a series of videos centered around the theme of "Science Serves" to raise awareness about environmental issues and kick off the marches.
To donate or to find out more information about how to get involved in a local march visit the online site.
Earth Day Concert with MaMuse
Other events in Davis for Earth Day include a concert at Davis Community Church, a Cool Davis partner, on 412 C Street from 7pm-9pm (tickets $15) featuring Mamuse, a duo of brilliant and haunting harmony and an entire family of acoustic instruments including upright bass, guitar, mandolin, ukulele and flutes. These two powerful women embody a love for all of life! The synergy that is created is palpable.
Despite the flurry of activity, our local Farmers Market will be held as usual that Saturday.
No matter where you are in Davis on April 22, 2017, there are sure a lot of fun events that you can be a part of!
Links to related articles on climate change and recent or upcoming local events:
Theological Ethicist Reveals Blueprint for Climate Action
Humphrey Fellows Awaken to Climate Change Adaptation
FACEBOOK FEED
Solidarity Summer Camps this Fri Jul 10:
•10am-11:30am in Central Park Davis: Davis-based artist and writer Justine Villanueva will introduce us to her ancestral storytelling project, which brings together oral histories and dance to honor the elders in our communities of color.
• 11:30am-1pm: Story of Standing Rock Resistance and Youth Climate Strike

You are most welcome to attend any of the sessions. Please wear facemarks, bring plenty of drinking water, a packed lunch and a blanket to sit on. Contact juliettegaia@yahoo.com if you'd like to make arrangements to drop your kids off, we now have some wonderful counselors (thank you Hannah and Jordan) to share the care!

Feel free invite friends or share this invitation with them. You can register your participation in Sol Summer camp at tinyurl.com/solsummerdavis ... See MoreSee Less
Sol Summer Davis Questionnaire
The Sol Summer Camp (a collaboration between Davis parents and UC Davis students/affiliates) is a multigenerational space for the community to gather for a Solidarity Circle in Davis' Central Park, ev...
4 days ago
Load more
TWITTER FEED
Davis Solidarity Climate Strike today 12pm-1pm: Be sure to come to 5th and B and help celebrate this week's Standing Rock legal victory. The Dakota Access company was ordered to stop the North Dakota Access pipeline! (Might be a bit late today, hang in there).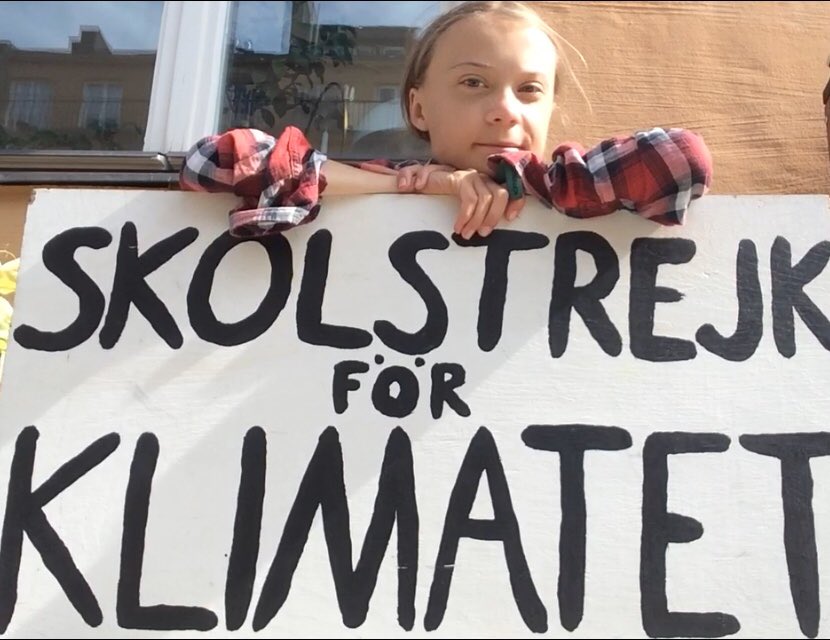 Greta Thunberg
@GretaThunberg
School strike week 99. The climate crisis doesn't go on summer holiday, so we keep on protesting.
#climatestrikeonline #StayAtHome #fridaysforfuture #schoolstrike4climate #flattenthecurve
UPCOMING DAVIS BIKING EVENTS: https://www.thebikecampaign.com/

7 DAYS A WEEK Buy used bike by appt
EVERY SAT 9am-12pm FREE BIKE REPAIR by appt
Email FunMaria@sbcglobal.net

Sun, July 19 ICE CREAM RIDE(s)
10am Davis (& Woodland)

Sun, Oct. 18th ZOMBIE PEDALFEST
http://www.zombiebikeparade.com
"Fitness junkies locked out of gyms, commuters fearful of public transit, and families going stir crazy inside their homes during the coronavirus pandemic have created a boom in bicycle sales unseen in decades."

https://www.thebikecampaign.com/blog/pandemic-leads-to-a-bicycle-boom
Open Air Davis launched last Friday, closing part of G Street to traffic, and allowing restaurants and stores to expand onto the sidewalk and street. Starting this Friday July 10, the program will grow to include Second Street between E and F streets.
Comings & Goings: G Street closes on weekends for dining, shopping
Open Air Davis launched Friday, closing part of G Street to traffic, and allowing restaurants and stores to expand onto the sidewalk and street. Part ...
www.davisenterprise.com
Great info including specifics on range of models from @EforElectric @SacEV @ITS_UCDavis GREAT DEALS on Used Electric Cars Under $10,000 via @YouTube
Load More...