Call for 2013 Eco-hero Award Nominations
The celebration for the 2012/13 Cool Davis Eco Hero Awards is set for April 21.  Each year Cool Davis selects three individuals from our community to highlight with a special award.  The criteria are listed below.
If you would like to nominate an individual, please submit the name and a paragraph why the person is deserving of recognition to Lynne Nittler at lnittler@sbcglobal.net by Monday, March 18 at noon.  Please also include who you are and if you represent an organization or business.
The nominating committee will meet the evening or March 18 to begin the selection process.  Thank you.
Criteria to identify individuals for Cool Davis Eco-Hero Awards:
• Our aim is to recognize several visionary Davis residents who model how to incorporate sustainable practices into their civic and everyday lives.   We want to honor some of the often hidden heroes among us who are forging and implementing new ways to live lightly with less impact on the environment.
• We are looking for activists who, out of personal conviction, and often out of the limelight as well, are just doing "the right thing" for themselves, our community and our planet.  We hope the attention the award brings helps to highlight and spread "right actions."
• Those chosen may represent a Cool Davis theme (low carbon footprints in transportation, consumption, and/or home/building energy use) or they may just live exemplary and inspirational  "green" lives.
• The awards may be given for a particular personal effort, for volunteer efforts in the community, or for efforts in organizations and businesses, so long as the actions serve as models to reduce our greenhouse gas emissions.
• While giving the awards supports the goals of Cool Davis, we expect that the individuals, and possibly their organizations or businesses will enjoy and benefit from having their thoughtful actions shared widely.
Past Eco Heros
Our 2020 awards went to Ben Pearl, Larry Fisher, and Derek Downey.  Our 2011 awards went to Robb and Nancy Davis, Julie Cross, and Jeff Mailes.
FACEBOOK FEED
Solidarity Summer Camps this Fri Jul 10:
•10am-11:30am in Central Park Davis: Davis-based artist and writer Justine Villanueva will introduce us to her ancestral storytelling project, which brings together oral histories and dance to honor the elders in our communities of color.
• 11:30am-1pm: Story of Standing Rock Resistance and Youth Climate Strike

You are most welcome to attend any of the sessions. Please wear facemarks, bring plenty of drinking water, a packed lunch and a blanket to sit on. Contact juliettegaia@yahoo.com if you'd like to make arrangements to drop your kids off, we now have some wonderful counselors (thank you Hannah and Jordan) to share the care!

Feel free invite friends or share this invitation with them. You can register your participation in Sol Summer camp at tinyurl.com/solsummerdavis ... See MoreSee Less
Sol Summer Davis Questionnaire
The Sol Summer Camp (a collaboration between Davis parents and UC Davis students/affiliates) is a multigenerational space for the community to gather for a Solidarity Circle in Davis' Central Park, ev...
3 days ago
Load more
TWITTER FEED
Davis Solidarity Climate Strike today 12pm-1pm: Be sure to come to 5th and B and help celebrate this week's Standing Rock legal victory. The Dakota Access company was ordered to stop the North Dakota Access pipeline! (Might be a bit late today, hang in there).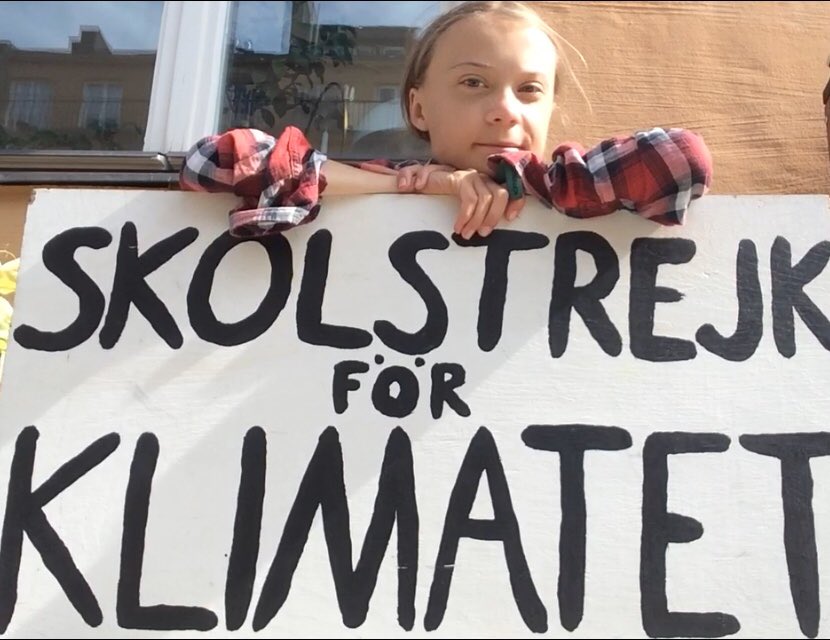 Greta Thunberg
@GretaThunberg
School strike week 99. The climate crisis doesn't go on summer holiday, so we keep on protesting.
#climatestrikeonline #StayAtHome #fridaysforfuture #schoolstrike4climate #flattenthecurve
UPCOMING DAVIS BIKING EVENTS: https://www.thebikecampaign.com/

7 DAYS A WEEK Buy used bike by appt
EVERY SAT 9am-12pm FREE BIKE REPAIR by appt
Email FunMaria@sbcglobal.net

Sun, July 19 ICE CREAM RIDE(s)
10am Davis (& Woodland)

Sun, Oct. 18th ZOMBIE PEDALFEST
http://www.zombiebikeparade.com
"Fitness junkies locked out of gyms, commuters fearful of public transit, and families going stir crazy inside their homes during the coronavirus pandemic have created a boom in bicycle sales unseen in decades."

https://www.thebikecampaign.com/blog/pandemic-leads-to-a-bicycle-boom
Open Air Davis launched last Friday, closing part of G Street to traffic, and allowing restaurants and stores to expand onto the sidewalk and street. Starting this Friday July 10, the program will grow to include Second Street between E and F streets.
Comings & Goings: G Street closes on weekends for dining, shopping
Open Air Davis launched Friday, closing part of G Street to traffic, and allowing restaurants and stores to expand onto the sidewalk and street. Part ...
www.davisenterprise.com
Great info including specifics on range of models from @EforElectric @SacEV @ITS_UCDavis GREAT DEALS on Used Electric Cars Under $10,000 via @YouTube
Load More...