Welcome to Our New Cool Davis Campaign Manager!
Cool Davis is pleased to introduce Erin Reddy, our new Campaign Manager! Erin enthusiastically embraces the Cool Davis mission to inspire the Davis community to reduce GHG emissions, adapt to a changing climate, and improve the quality of life for all.  This job is just…
CATEGORIES
FACEBOOK FEED
This. Is. Huger. ... See MoreSee Less
18 hours ago
Load more
TWITTER FEED
What's this you ask? Why, it's The inside scoop on the layout for EVs at Davis Farmers Market. Come early to be first in line for your electric vehicle test drive!
Twitter feed video.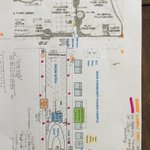 Load More...