Per Capita Davis: Taking stock at the end of 2019?
Another year is ending, and another is beginning. Typically, New Year's Day is when we can all reboot, put the past behind, make resolutions, and look forward with bright optimism. I confess I instead feel a significant trepidation about the future. In some very important…
Per Capita Davis: These companies mean business
Crossposted from the Davis Enterprise From page A9 | November 15, 2017 There's been an avalanche of news recently about the current discussions in Bonn, Germany, about the climate crisis. Leaders of all of the countries of the world are gathered to follow up on the…
CATEGORIES
FACEBOOK FEED
Load more
TWITTER FEED
Simple stuff you can do to lower your home energy bill (which will be higher this month guaranteed) (Say hi Marisa Robb DHS Senior). Check out tons of money saving ideas in our April newsletter! https://www.cooldavis.org/civicrm/?page=CiviCRM&q=civicrm%2Fmailing%2Fview&id=885
Twitter feed video.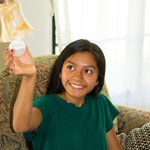 Load More...