Cool Davis Welcomes Two New Board Members
Cool Davis is happy to announce the addition of two new board members in our 10th anniversary year.
Johannes Troost
Johannes Troost is retired from a career in Education and Human Services. His work included both policy development and program design, implementation, and evaluation. He received a B.A. in Political Science and an M.Ed from the University of Vermont.
He has lived in Davis since 1986 and is a life-long hiker and backpacker. He enjoys the people, opportunities, resources, and diverse ecosystems the region provides for continued learning. While being a data driven person, he believes the things that matter the most often cannot be measured.
Jason Bone
Jason Bone works as a consultant helping organizations use geospatial technology to collect, organize, and share information with their user base. He enjoys the challenge of building a better workflow and/or tool(s) to simplify, visualize, and liberate information so that others can make better informed decisions. Jason has a B.S in Geology from UC Riverside and an MBA from UC Davis.
Jason is a Northern California native and has lived in Davis since 2011. He was drawn to Davis by its amazing greenbelts, college town feel, and its family oriented community. He has two children and enjoys camping, hiking, soccer and coaching his kids in their many sports.
Cool Davis welcomes these new board members with open arms!
More info about the Cool Davis board
The Cool Davis Board of Directors, staff and lead volunteers form the core leadership for the Cool Davis Coalition and Campaigns.  The role of the board is to support and promote the mission of Cool Davis in the community. Cool Davis also benefits from the advice and guidance of a Council of Advisors
The board meets monthly and may be made up of as many as 15 members who have rotating 3-year terms.  The board has 4 active committees: Governance, Community Relations and Fundraising, Operations, & Programs.
Would you like to be a board member? We are always looking for new active board members. If you are interested in joining us in our rewarding and important work or contact us at info@cooldavis.org. In the spirit and word of our statement in support and commitment to the black community and other communities of color, we wish to issue an invitation specifically to those in our community who have been marginalized or not been heard within the environmental community in the past to join us.
FACEBOOK FEED
Solidarity Summer Camps this Fri Jul 10:
•10am-11:30am in Central Park Davis: Davis-based artist and writer Justine Villanueva will introduce us to her ancestral storytelling project, which brings together oral histories and dance to honor the elders in our communities of color.
• 11:30am-1pm: Story of Standing Rock Resistance and Youth Climate Strike

You are most welcome to attend any of the sessions. Please wear facemarks, bring plenty of drinking water, a packed lunch and a blanket to sit on. Contact juliettegaia@yahoo.com if you'd like to make arrangements to drop your kids off, we now have some wonderful counselors (thank you Hannah and Jordan) to share the care!

Feel free invite friends or share this invitation with them. You can register your participation in Sol Summer camp at tinyurl.com/solsummerdavis ... See MoreSee Less
Sol Summer Davis Questionnaire
The Sol Summer Camp (a collaboration between Davis parents and UC Davis students/affiliates) is a multigenerational space for the community to gather for a Solidarity Circle in Davis' Central Park, ev...
2 days ago
Load more
TWITTER FEED
Davis Solidarity Climate Strike today 12pm-1pm: Be sure to come to 5th and B and help celebrate this week's Standing Rock legal victory. The Dakota Access company was ordered to stop the North Dakota Access pipeline! (Might be a bit late today, hang in there).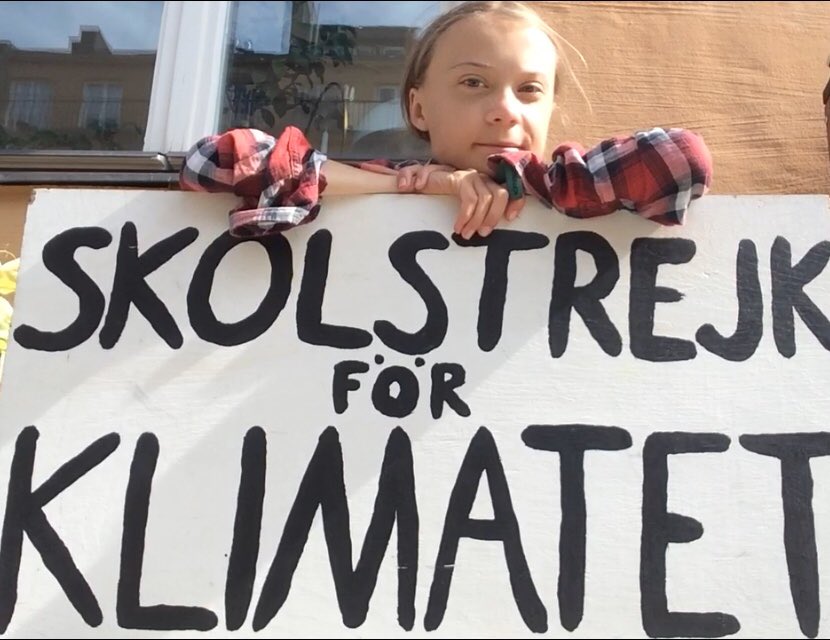 Greta Thunberg
@GretaThunberg
School strike week 99. The climate crisis doesn't go on summer holiday, so we keep on protesting.
#climatestrikeonline #StayAtHome #fridaysforfuture #schoolstrike4climate #flattenthecurve
UPCOMING DAVIS BIKING EVENTS: https://www.thebikecampaign.com/

7 DAYS A WEEK Buy used bike by appt
EVERY SAT 9am-12pm FREE BIKE REPAIR by appt
Email FunMaria@sbcglobal.net

Sun, July 19 ICE CREAM RIDE(s)
10am Davis (& Woodland)

Sun, Oct. 18th ZOMBIE PEDALFEST
http://www.zombiebikeparade.com
"Fitness junkies locked out of gyms, commuters fearful of public transit, and families going stir crazy inside their homes during the coronavirus pandemic have created a boom in bicycle sales unseen in decades."

https://www.thebikecampaign.com/blog/pandemic-leads-to-a-bicycle-boom
Open Air Davis launched last Friday, closing part of G Street to traffic, and allowing restaurants and stores to expand onto the sidewalk and street. Starting this Friday July 10, the program will grow to include Second Street between E and F streets.
Comings & Goings: G Street closes on weekends for dining, shopping
Open Air Davis launched Friday, closing part of G Street to traffic, and allowing restaurants and stores to expand onto the sidewalk and street. Part ...
www.davisenterprise.com
Great info including specifics on range of models from @EforElectric @SacEV @ITS_UCDavis GREAT DEALS on Used Electric Cars Under $10,000 via @YouTube
Load More...