Buying an Electric Vehicle Used Can Halve the Price
Buying a used Tesla Model S at half the price was the best decision I ever made! My family bought our 2015 Model S used through the Tesla website in March 2019. When looking for an electric car our "wants/needs" included:
Ability to drive electric (at a minimum) around town
Ability to take long trips
All-wheel drive (we frequent Tahoe at least once/month)
Ability to seat more than 5 people (so our family can drive somewhere with my parents without having to take 2 cars)
Proof that battery life was not significantly degraded the more the car was driven
Proof of reliability
I had done loads of research on electric vehicles and test driven everything from the BMW X5 plugin hybrid, to the Chrysler Pacifica hybrid plug-in, to the Kia Niro. Only the Pacifica seated more than 5 people, but it was not AWD.  The only car that fit all my criteria was a Tesla Model S Sedan with extra rear facing seats (seats 7) or the Tesla Model X SUV.
Tesla fit the bill, but not the pocket book
While a plug-in hybrid seemed like a nice idea, I really wanted to go all electric. I also needed a decent amount of range for weekend trips.  Needing to go longer distances without charging ruled out almost every car except for the Tesla. My husband and I had been interested in Teslas since they came on the market, but they were way beyond our price range at $80,000 plus!
Finding a used Tesla
When I was doing some research, I noticed the used vehicle section on the Tesla website and clicked on it. I found that the used prices were extremely reasonable. Not only was there was no haggling/negotiation (which is the least fun part of buying a car in my opinion), everything is done online though your Tesla account. I found a Model S 75D with 25,000 miles that was in our price range, had all wheel drive, and extra rear facing seats. It also had autopilot functionality, which I was really interested in!
Buying online: The future of car buying?
The entire car buying process was an absolute joy. It was the easiest experience I have ever had buying a car. Everything was done through the Tesla website/online, with my (newly created) Tesla account, including financing, all the paperwork, trade-in, proving I had insurance, etc.
Instead of spending half a day or more at a car dealership and then wondering if I got a good deal, I did everything from the comfort of my living room over the course of a few days and then the car was delivered to me!  Although I could not test drive my car beforehand, I had the option to return it within the trial period of one week or 1000 miles, whichever came first. I previously test drove a Model S at the Tesla Dealership.
Everything I could have wanted in a car and more!
I cannot overstate what a wonderful vehicle the Tesla is. Not only is it the nicest and most luxurious car I have ever owned, it is the fastest, most fun car I can imagine driving. The autopilot features make driving on the freeway or in traffic pleasant and relaxing. Not only that but we have actually been saving money, considering we no longer spend over $300 a month in gas!
It's been over a year since we bought our Tesla and the novelty/joy of driving it has not worn off. In addition to being an awesome electric vehicle with two 220 miles of range and free supercharging, the autopilot features have made taking trips to the Bay Area to see family a breeze. My husband and I had all but stopped driving to see his family because traffic and crazy drivers had made long drives to the Bay Area unbearably stressful, especially with our toddler screaming in the back seat the entire way.
Great perks: phone app and built-in child seats
The rear facing child seats in the trunk have also been an unexpected pleasure. They are insanely convenient with five point harnesses, holding children ages 3 to 10 without having to add car seats! I can easily pick up other children for playdates or my nieces and nephews without the drama of figuring out how to fit a bunch of extra car seats into the car. Additionally, the kids absolutely love riding back there and it allows the rest of the car to be a kid free zone!
Finally, I have to mention the amazing Tesla App on my phone, which allows you to lock and unlock the car, see how much it's charged, start and stop charging, turn the climate control on and off, and even drive the car if you've lost your keys! Also, the trunk is more spacious than the trunk of my Subaru Forester!
If you're thinking about getting a used Tesla, I can tell you that you won't regret it. 😊
By Dina Owens
Director of Marketing Indigo Architects
Dina Owens attended UC Davis and majored in Managerial Economics and Design. She has always had a passion for architecture and interior design and among her small business experience is a home staging company that she started after college. After a decade in business, Dina was ready to bring her 20 years of marketing experience to Indigo Architects. She also moonlights as the office manager and office event planner, putting her multi-tasking skills to work!
FACEBOOK FEED
Solidarity Summer Camps this Fri Jul 10:
•10am-11:30am in Central Park Davis: Davis-based artist and writer Justine Villanueva will introduce us to her ancestral storytelling project, which brings together oral histories and dance to honor the elders in our communities of color.
• 11:30am-1pm: Story of Standing Rock Resistance and Youth Climate Strike

You are most welcome to attend any of the sessions. Please wear facemarks, bring plenty of drinking water, a packed lunch and a blanket to sit on. Contact juliettegaia@yahoo.com if you'd like to make arrangements to drop your kids off, we now have some wonderful counselors (thank you Hannah and Jordan) to share the care!

Feel free invite friends or share this invitation with them. You can register your participation in Sol Summer camp at tinyurl.com/solsummerdavis ... See MoreSee Less
Sol Summer Davis Questionnaire
The Sol Summer Camp (a collaboration between Davis parents and UC Davis students/affiliates) is a multigenerational space for the community to gather for a Solidarity Circle in Davis' Central Park, ev...
2 days ago
Load more
TWITTER FEED
Davis Solidarity Climate Strike today 12pm-1pm: Be sure to come to 5th and B and help celebrate this week's Standing Rock legal victory. The Dakota Access company was ordered to stop the North Dakota Access pipeline! (Might be a bit late today, hang in there).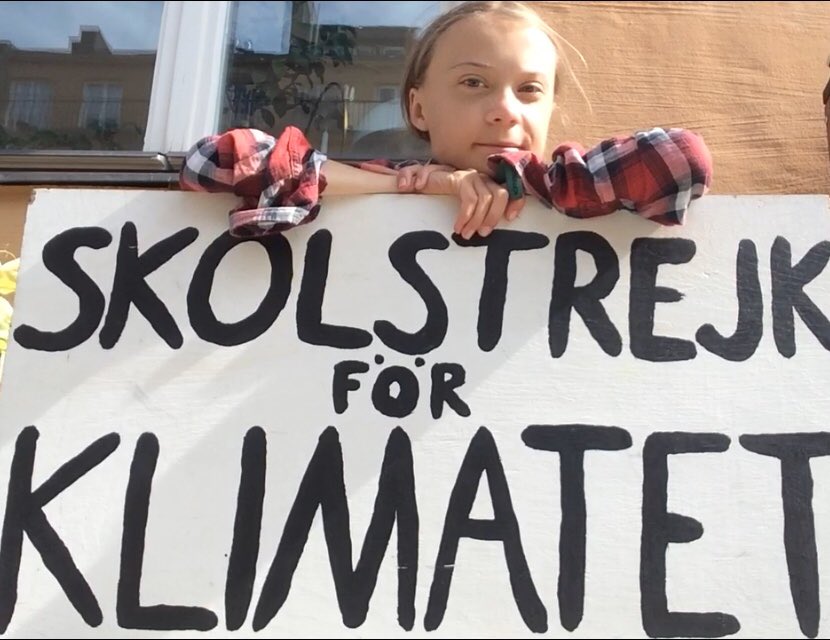 Greta Thunberg
@GretaThunberg
School strike week 99. The climate crisis doesn't go on summer holiday, so we keep on protesting.
#climatestrikeonline #StayAtHome #fridaysforfuture #schoolstrike4climate #flattenthecurve
UPCOMING DAVIS BIKING EVENTS: https://www.thebikecampaign.com/

7 DAYS A WEEK Buy used bike by appt
EVERY SAT 9am-12pm FREE BIKE REPAIR by appt
Email FunMaria@sbcglobal.net

Sun, July 19 ICE CREAM RIDE(s)
10am Davis (& Woodland)

Sun, Oct. 18th ZOMBIE PEDALFEST
http://www.zombiebikeparade.com
"Fitness junkies locked out of gyms, commuters fearful of public transit, and families going stir crazy inside their homes during the coronavirus pandemic have created a boom in bicycle sales unseen in decades."

https://www.thebikecampaign.com/blog/pandemic-leads-to-a-bicycle-boom
Open Air Davis launched last Friday, closing part of G Street to traffic, and allowing restaurants and stores to expand onto the sidewalk and street. Starting this Friday July 10, the program will grow to include Second Street between E and F streets.
Comings & Goings: G Street closes on weekends for dining, shopping
Open Air Davis launched Friday, closing part of G Street to traffic, and allowing restaurants and stores to expand onto the sidewalk and street. Part ...
www.davisenterprise.com
Great info including specifics on range of models from @EforElectric @SacEV @ITS_UCDavis GREAT DEALS on Used Electric Cars Under $10,000 via @YouTube
Load More...