Tuleyome Tales: Nature is a healing force for PTSD
"Thousands of tired, nerve-shaken, over-civilized people are beginning to find out that going to the mountains is going home; that wildness is a necessity; and that mountain parks and reservations are useful not only as fountains of timber and irrigating rivers, but as fountains of life." John Muir 1901
This is my first article and I wanted to highlight some of the healing properties of nature. Up until a few months ago, I had no idea Tuleyome was a thing. I am glad I found it.
I recently retired from the fire service and the military with PTSD and was really struggling with getting through daily life and simple tasks involving memory. I have been working with various therapists from the VA (Veteran's Affairs) and civilian side and they all had similar advice. "Get outside" was something that they all would say.
The thing about PTSD is it creates a lot of anxiety. For me, I really withdrew and became a professional at making excuses to avoid social situations and just shut myself in. Tuleyome makes it easy to get outside by offering several guided hikes and ways to volunteer.
There are a lot of recent studies that show that nature has healing properties for mental health. The sense of "awe" from a beautiful sunset or sunrise, looking from a hillside down at the valley below, seeing Elk interact with each other or birds in flight.
That's all it takes to create a sense of well-being and according to the U.C. Berkeley study conducted in 2014.
In the Berkeley study, 72 veterans and 52 at-risk teens were taken separately on a white-water rafting trip on the south fork of the American River. The research pointed out several things that bolster the case for getting out into nature. First, "a week after river-rafting, study cohorts reported, on average, a 29 percent reduction in post-traumatic stress disorder symptoms, a 21 percent decrease in general stress, a 10 percent improvement in social relationships, a 9 percent improvement in life satisfaction and an 8 percent increase in happiness."
The studies have shown so much success that bills have been brought to Congress on the issue. Most recently, Accelerating Veterans Recovery Outdoors Act, H.R. 2435, would form a task force on the use of public lands to provide medical treatment and therapy to veterans through outdoor recreation.
The first step and the hardest is to ask for help. Here are some places that can help:
https://www.veteranscrisisline.net/ Call 1-800-273-8255 and Press 1 Text 838255.
https://www.samhsa.gov/find-help/national-helpline SAMHSA's National Helpline, 1-800-662-HELP (4357).
The next step, equally as hard for me, is to put a foot forward and actually get outside. Tuleyome has a great staff and a board with a vast knowledge of trails at all ability levels. Visit Tuleyome's trails page to find something for you.
I hope this helps someone that is struggling or inspires people to check in with themselves and get out into nature. Contact Tuleyome at information@tuleyome.org and you can learn more at http://tuleyome.org/.
by Daryl Sager
— Tuleyome is a 501(c)(3) nonprofit conservation organization based in Woodland. For more information go to www.tuleyome.org.
Crossposted from the Davis Enterprise
Published online on May 13, 2020 
FACEBOOK FEED
Solidarity Summer Camps this Fri Jul 10:
•10am-11:30am in Central Park Davis: Davis-based artist and writer Justine Villanueva will introduce us to her ancestral storytelling project, which brings together oral histories and dance to honor the elders in our communities of color.
• 11:30am-1pm: Story of Standing Rock Resistance and Youth Climate Strike

You are most welcome to attend any of the sessions. Please wear facemarks, bring plenty of drinking water, a packed lunch and a blanket to sit on. Contact juliettegaia@yahoo.com if you'd like to make arrangements to drop your kids off, we now have some wonderful counselors (thank you Hannah and Jordan) to share the care!

Feel free invite friends or share this invitation with them. You can register your participation in Sol Summer camp at tinyurl.com/solsummerdavis ... See MoreSee Less
Sol Summer Davis Questionnaire
The Sol Summer Camp (a collaboration between Davis parents and UC Davis students/affiliates) is a multigenerational space for the community to gather for a Solidarity Circle in Davis' Central Park, ev...
2 days ago
Load more
TWITTER FEED
Davis Solidarity Climate Strike today 12pm-1pm: Be sure to come to 5th and B and help celebrate this week's Standing Rock legal victory. The Dakota Access company was ordered to stop the North Dakota Access pipeline! (Might be a bit late today, hang in there).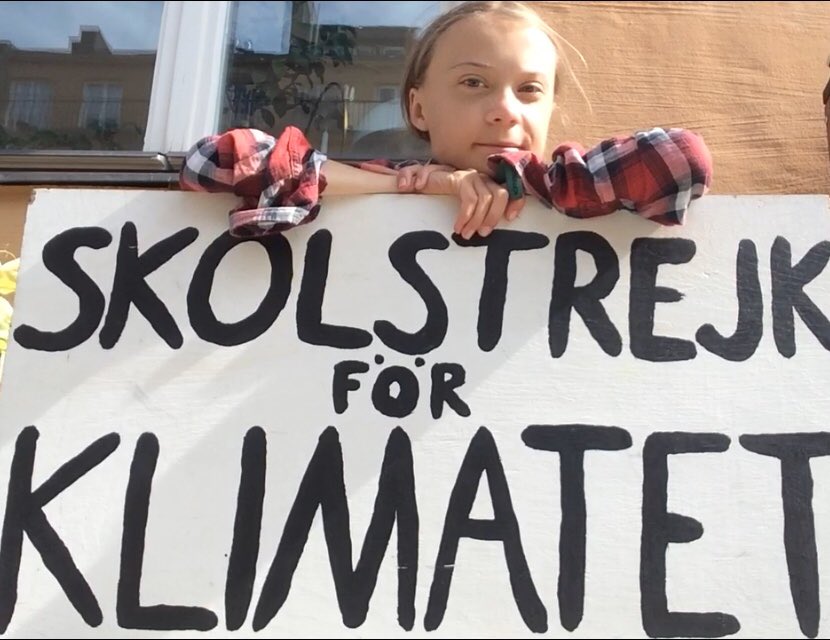 Greta Thunberg
@GretaThunberg
School strike week 99. The climate crisis doesn't go on summer holiday, so we keep on protesting.
#climatestrikeonline #StayAtHome #fridaysforfuture #schoolstrike4climate #flattenthecurve
UPCOMING DAVIS BIKING EVENTS: https://www.thebikecampaign.com/

7 DAYS A WEEK Buy used bike by appt
EVERY SAT 9am-12pm FREE BIKE REPAIR by appt
Email FunMaria@sbcglobal.net

Sun, July 19 ICE CREAM RIDE(s)
10am Davis (& Woodland)

Sun, Oct. 18th ZOMBIE PEDALFEST
http://www.zombiebikeparade.com
"Fitness junkies locked out of gyms, commuters fearful of public transit, and families going stir crazy inside their homes during the coronavirus pandemic have created a boom in bicycle sales unseen in decades."

https://www.thebikecampaign.com/blog/pandemic-leads-to-a-bicycle-boom
Open Air Davis launched last Friday, closing part of G Street to traffic, and allowing restaurants and stores to expand onto the sidewalk and street. Starting this Friday July 10, the program will grow to include Second Street between E and F streets.
Comings & Goings: G Street closes on weekends for dining, shopping
Open Air Davis launched Friday, closing part of G Street to traffic, and allowing restaurants and stores to expand onto the sidewalk and street. Part ...
www.davisenterprise.com
Great info including specifics on range of models from @EforElectric @SacEV @ITS_UCDavis GREAT DEALS on Used Electric Cars Under $10,000 via @YouTube
Load More...