Cool Davis Hiring Transportation Field Coordinator
Cool Davis is hiring a Transportation Field Coordinator! Please help us spread the word!
The Field Coordinator trains and directs volunteers to work with households to reduce household-based greenhouse gas emissions. Activities may include communications messaging, workshops, tabling, door–to-door outreach, and special events.
We are looking for candidates who want to stretch their professional and technical skills developing model programs with a lasting impact. We offer access to valuable experience in climate action, adaptation, and sustainability.
To request application information, visit www.cooldavis.org/job-opportunities.
Spread the word, tell a friend! Thanks for your help with recruitment!
CATEGORIES
FACEBOOK FEED
Load more
TWITTER FEED
Simple stuff you can do to lower your home energy bill (which will be higher this month guaranteed) (Say hi Marisa Robb DHS Senior). Check out tons of money saving ideas in our April newsletter! https://www.cooldavis.org/civicrm/?page=CiviCRM&q=civicrm%2Fmailing%2Fview&id=885
Twitter feed video.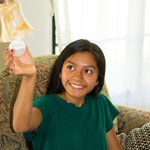 Load More...