May Is Bike Month Events in Davis
Every May cyclists in the Sacramento region pledge to ride their bikes and log bike miles on the May is Bike Month website for the chance to win prizes. Davisites can sign-up to participate at www.mayisbikemonth.com as individuals, or create or join an existing team. Davis is host to quite a few special local biking events in the month of May as well.
Visit the Getting Around Davis website for tons of information about May is Bike Month events and, well, getting around Davis (without a car), a service of the City of Davis Bike and Pedestrian program.
Davis bicycle events in May and beyond
Read on for details for a selection of events.
SATURDAY April 27 TRAVEL TRAINING WORKSHOP 
The City of Davis and other transportation partners are hosting the annual travel training workshop this April 27th from 9 a.m. to 12 p.m. at the Davis Senior Center (646 A Street). Through this program, you can learn to travel to destinations like the movies, a favorite restaurant, shopping excursions, or important appointments. Talk with people from Unitrans, Yolo Bus, City of Davis Community Transit, JUMP Bikes, and more.
Paratransit from City of Davis Community Transit and Yolobus Express
Riding a bike in Davis from the City's Bike and Pedestrian Program
Find out how to use Ride-Hailing
Talk with representatives from Paratransit Inc., a Sacramento area non-profit, will be on hand providing information on free, door-to-door training services.
The travel training program aims to improve awareness, understanding, usage, and confidence in using local public transportation options or bicycling; forge new social connections; and more importantly, increase independence. The travel training workshop is FREE and held annually each Spring.
SATURDAY May 4 UC Davis Bike Auction
The public is invited to attend the biannual UC Davis Bicycle Auction held at the Pavillion Parking Structure. Over 300 unclaimed bikes including cruisers, road bikes, mountain bikes, BMX, single speeds, and kids' bikes are all up for sale (to the highest bidder). We'll have a live auctioneer on hand to move things along (really, he talks fast!). We'll be accepting cash, checks and Visa and Mastercard. Bicycle viewing is at 7:30 am and the auction is at 9:00 am.
A tip from the pros: Inspect the bicycles at 7:30 am before the auction begins. You're not able to ride the bicycle or pick them up, but you can inspect them closely and speak with some of our bicycle experts who will be available to answer questions. Write down the numbers of the bicycles you like and get a feel for their value. People who know what they're bidding on tend to find the best deals (and the best bicycles for them).
The annual Davis Loopalooza returns Sunday, May 5th, with activities ranging from helmet checks to water games available at 10 stations along the 12-mile Davis bike loop. As in previous years, children will be issued a passport as they enter the loop, which they can then have stamped at each of the stations along the way. Those who complete the entire 12-mile loop receive a special certificate at the end and prizes along the way! Loopalooza runs from 10 a.m. to 2 p.m. Sunday and participants can begin at any point along the loop and ride in either direction.
To learn more about Loopalooza and what each station offers, check out  http://cityofdavis.org/city-hall/public-works/bike-pedestrian-program/street-smarts/programs/loopalooza.
Sponsored by Bike Davis https://www.bikedavis.us/loopalooza/
WEDNESDAY May 8 NATIONAL BIKE TO SCHOOL DAY
Mark your calendars for this year's Bike to School Day in Davis coming Wednesday, May 8th, 2019. Children across the district will be riding, scooting, or walking to school in the annual national celebration. Drive carefully and mindfully of these students doing their part for the environment and their health! Children will be rewarded at their respective campuses for participating. There will be ridership competitions, fun prizes, and special performances to welcome riders onto campus!
TUESDAY May 14 Davis Bike to Work Block Party
The City of Davis and UC Davis and throwing a party in the street celebrating biking. Come join the party on Tuesday May 14th from 11 a.m. to 1 p.m. Sign-up for MayisBikeMonth.com and receive a t-shirt and lunch. Stay for the music and activities in the street. This will be a blast, so take a break from work, get a free lunch, and enjoy a beautiful bike block party on what's likely to be a gorgeous May day.
FRIDAY May 17 Bike to Work Breakfast at the Levee 
Bike Davis is hosting a bike to work breakfast for commuters who travel past the Levee. Stop by for breakfast from 7:30 a.m. and 10 a.m.
May Is National Bike Month is sponsored by the League of American Bicyclists and celebrated in communities from coast to coast.
MAY IS BIKE MONTH SACRAMENTO REGION
FACEBOOK FEED
Solidarity Summer Camps this Fri Jul 10:
•10am-11:30am in Central Park Davis: Davis-based artist and writer Justine Villanueva will introduce us to her ancestral storytelling project, which brings together oral histories and dance to honor the elders in our communities of color.
• 11:30am-1pm: Story of Standing Rock Resistance and Youth Climate Strike

You are most welcome to attend any of the sessions. Please wear facemarks, bring plenty of drinking water, a packed lunch and a blanket to sit on. Contact juliettegaia@yahoo.com if you'd like to make arrangements to drop your kids off, we now have some wonderful counselors (thank you Hannah and Jordan) to share the care!

Feel free invite friends or share this invitation with them. You can register your participation in Sol Summer camp at tinyurl.com/solsummerdavis ... See MoreSee Less
Sol Summer Davis Questionnaire
The Sol Summer Camp (a collaboration between Davis parents and UC Davis students/affiliates) is a multigenerational space for the community to gather for a Solidarity Circle in Davis' Central Park, ev...
3 days ago
Load more
TWITTER FEED
Davis Solidarity Climate Strike today 12pm-1pm: Be sure to come to 5th and B and help celebrate this week's Standing Rock legal victory. The Dakota Access company was ordered to stop the North Dakota Access pipeline! (Might be a bit late today, hang in there).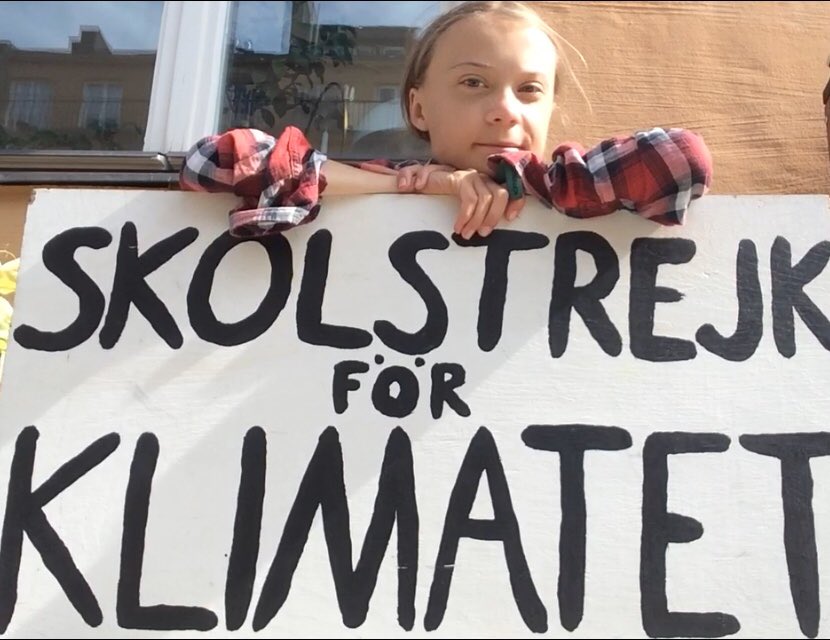 Greta Thunberg
@GretaThunberg
School strike week 99. The climate crisis doesn't go on summer holiday, so we keep on protesting.
#climatestrikeonline #StayAtHome #fridaysforfuture #schoolstrike4climate #flattenthecurve
UPCOMING DAVIS BIKING EVENTS: https://www.thebikecampaign.com/

7 DAYS A WEEK Buy used bike by appt
EVERY SAT 9am-12pm FREE BIKE REPAIR by appt
Email FunMaria@sbcglobal.net

Sun, July 19 ICE CREAM RIDE(s)
10am Davis (& Woodland)

Sun, Oct. 18th ZOMBIE PEDALFEST
http://www.zombiebikeparade.com
"Fitness junkies locked out of gyms, commuters fearful of public transit, and families going stir crazy inside their homes during the coronavirus pandemic have created a boom in bicycle sales unseen in decades."

https://www.thebikecampaign.com/blog/pandemic-leads-to-a-bicycle-boom
Open Air Davis launched last Friday, closing part of G Street to traffic, and allowing restaurants and stores to expand onto the sidewalk and street. Starting this Friday July 10, the program will grow to include Second Street between E and F streets.
Comings & Goings: G Street closes on weekends for dining, shopping
Open Air Davis launched Friday, closing part of G Street to traffic, and allowing restaurants and stores to expand onto the sidewalk and street. Part ...
www.davisenterprise.com
Great info including specifics on range of models from @EforElectric @SacEV @ITS_UCDavis GREAT DEALS on Used Electric Cars Under $10,000 via @YouTube
Load More...