Building Sustainability: Ideas from Our Canadian Neighbors
The Davis Futures Forum proudly announces our next guest expert, John Godden, publishing editor of Canada's Better Builder Magazine, who will be speaking April 25 at 7pm, at Davis Community Chambers, 23 Russell Blvd., Davis. Godden's talk will be followed by a response panel and questions from the audience.
Godden will be talking about sustainable residential building practices, underlining his conviction that "better builders build sustainably." He defines sustainability as, "outcomes that are good for people, good for the environment, and good for business."
Canada's evolving building standards
Canadian green building standards, like California's CALGreen standards and international LEED standards (Leadership in Energy and Environmental Design), are some of the most stringent in the world. But they all continue to evolve and push the envelope further. The recent LEED v4 update claims to offer a more flexible, performance-based approach, streamlined user experience, a greater focus on water, and an emphasis on the impact of building materials, and, according to Godden, Canadian builders are now focusing on sustainability features that include increasing the durability of construction materials, maximizing water efficiency through a variety of features, and supporting a more energy efficient lifestyle.
Godden says his experience with LEED standards over the years has led him to an "equivalency" approach, one that provides more choices for builders but achieves the same (equivalent) energy conservation results. "When I engage builders, I find they are most responsive to change if they are presented with flexibility and offered choice. When referencing rating systems like LEED, the municipalities in Canada offer an equivalency option with respect to sustainable features."
How can Canadian equivalency practices inform our local experience and practices among builders in our community? How does a checklist approach used by some Canadian cities allow for flexibility and still hold builders to high standards? How does this approach ensure that we will achieve our community's long-range goals of greenhouse gas reductions and sustainability?
This April 25 Futures Forum should shed some light on these questions.
Better Builder Magazine
Better Builder Magazine highlights residential projects that comply with or are making progress toward the implementation of the magazine's goals: to bring together premium product manufactures and leading builders to create better homes and buildings that use less energy, save water and reduce our impact on the environment." Featured projects run the gamut from single-family, to multi-family, to remodeled older homes. LEED certified buildings are often included. The most recent issue includes an article about our own Village Homes (see link below).
What is LEED and LEED v4?
LEED is a voluntary, internationally recognized third-party verification system for energy efficient building. It is administered in Canada by the Canadian Green Building Council where there are now a total 7,500 LEED registered homes. LEED in the US is administered by the US Green Building Council.
LEED v4 looks at applicants' specific achievements in, water, waste, indoor environmental air quality, safe and long-lasting building materials, and an increased focus on human health, biodiversity, the green economy, and community. The Canadian Green Building Council is currently providing tools and resources to builders, including many alternative options for meeting the LEED v4 credit requirements.
LEED v4 also addresses overall challenges including climate change, human health, water resources, biodiversity, lifecycle cost of building materials, a green economy, enhanced community, social equality, environmental justice, and quality of life.
The Davis approach to sustainable building practices
This presentation is very timely. The City of Davis has been working on an equivalency approach since 2015. Council approved a new Natural Resources Commission–approved Green Reach Code late last night at their regular Council meeting.
The City of Davis already sports a few LEED registered buildings, including the multi-family residence at 4th and C Streets and the US EPA building on 5th and G Streets. UC Davis satisfies LEED standards for many of its new and retrofitted structures.
---
Canada Green Building Council
Most recent issue of Better Builder Magazine (Canada)
https://www.slideshare.net/BetterBuilderMagazin/better-builder-magazine-issue-28-winter-2018
CALGreen
https://www.dgs.ca.gov/BSC/Resources/Page-Content/Building-Standards-Commission-Resources-List-Folder/CALGreen
LEED v4
LEED structures in Davis
https://www.usgbc.org/projects?keys=davis
Davis Futures Forum. The purpose of the Davis Futures Forum is to highlight innovative approaches to social, economic, and environmental sustainability through land use planning. The Forum primarily accomplishes its work by arranging for nationally known experts to speak at local public venues and with help from experts and supporters at the City of Davis, UC Davis, and in the community.
Learn more about the Futures Forum at our webpage:
FACEBOOK FEED
Solidarity Summer Camps this Fri Jul 10:
•10am-11:30am in Central Park Davis: Davis-based artist and writer Justine Villanueva will introduce us to her ancestral storytelling project, which brings together oral histories and dance to honor the elders in our communities of color.
• 11:30am-1pm: Story of Standing Rock Resistance and Youth Climate Strike

You are most welcome to attend any of the sessions. Please wear facemarks, bring plenty of drinking water, a packed lunch and a blanket to sit on. Contact juliettegaia@yahoo.com if you'd like to make arrangements to drop your kids off, we now have some wonderful counselors (thank you Hannah and Jordan) to share the care!

Feel free invite friends or share this invitation with them. You can register your participation in Sol Summer camp at tinyurl.com/solsummerdavis ... See MoreSee Less
Sol Summer Davis Questionnaire
The Sol Summer Camp (a collaboration between Davis parents and UC Davis students/affiliates) is a multigenerational space for the community to gather for a Solidarity Circle in Davis' Central Park, ev...
3 days ago
Load more
TWITTER FEED
Davis Solidarity Climate Strike today 12pm-1pm: Be sure to come to 5th and B and help celebrate this week's Standing Rock legal victory. The Dakota Access company was ordered to stop the North Dakota Access pipeline! (Might be a bit late today, hang in there).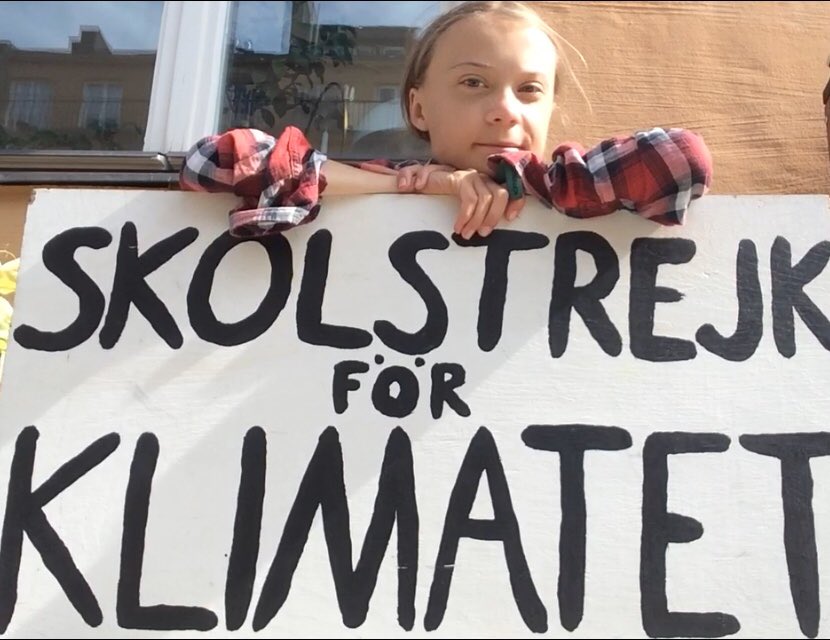 Greta Thunberg
@GretaThunberg
School strike week 99. The climate crisis doesn't go on summer holiday, so we keep on protesting.
#climatestrikeonline #StayAtHome #fridaysforfuture #schoolstrike4climate #flattenthecurve
UPCOMING DAVIS BIKING EVENTS: https://www.thebikecampaign.com/

7 DAYS A WEEK Buy used bike by appt
EVERY SAT 9am-12pm FREE BIKE REPAIR by appt
Email FunMaria@sbcglobal.net

Sun, July 19 ICE CREAM RIDE(s)
10am Davis (& Woodland)

Sun, Oct. 18th ZOMBIE PEDALFEST
http://www.zombiebikeparade.com
"Fitness junkies locked out of gyms, commuters fearful of public transit, and families going stir crazy inside their homes during the coronavirus pandemic have created a boom in bicycle sales unseen in decades."

https://www.thebikecampaign.com/blog/pandemic-leads-to-a-bicycle-boom
Open Air Davis launched last Friday, closing part of G Street to traffic, and allowing restaurants and stores to expand onto the sidewalk and street. Starting this Friday July 10, the program will grow to include Second Street between E and F streets.
Comings & Goings: G Street closes on weekends for dining, shopping
Open Air Davis launched Friday, closing part of G Street to traffic, and allowing restaurants and stores to expand onto the sidewalk and street. Part ...
www.davisenterprise.com
Great info including specifics on range of models from @EforElectric @SacEV @ITS_UCDavis GREAT DEALS on Used Electric Cars Under $10,000 via @YouTube
Load More...