Ecotherapy reduces stress, anxiety, and depression
Have you availed yourself of ecotherapy lately? Harvard Med School maintains that research in the growing field of ecotherapy has shown a strong connection between time spent in nature and reduced stress, anxiety and depression. We live in troubled, divided, conflicted times. So — this is a great time to get out in nature — avoiding the hottest times of the day.
We've just returned from an ecotherapy trip to the big pond up north. Trips north are a best-kept secret for many citizens in beauty and bargains. When we hiked in the Olympic Peninsula, it seemed that half of the tourists were from other countries. We wandered and spontaneously camped at the ocean on two Native American reservations for $25 a night. National parks were $10 per night for camping for seniors with the lifetime Senior Pass. Otherwise, $20. The pass allows us to day-visit national parks for free. So, remember these affordable opportunities that you can reach by car.
My husband and I started out our multi-sport vacation in Susanville, east of Lassen Volcanic National Park, where you can still get a $45 room ($60 with taxes) at the Diamond View Motel. The friendly owner came from Vietnam in 1975 and he proudly announced that all three of his children have graduate degrees. He was still working hard at age 73. The drive there was restful. There were times on the road when we didn't see a car in front of us.
We went to Susanville to experience the Bizz Johnson National Recreation Trail. It follows the old Fernley and Lassen branch line between Susanville and Westwood. In 1976, Southern Pacific abandoned the line and where steam engines once hauled logs, and lumber, now bicyclists, hikers, horseback riders and joggers can enjoy the scenic route. In the winter, snowmobiles are allowed on part of the trail. The bike trail is best ridden with a mountain bike.
The trail winds through three distinct bioregions and crosses the Susan River on 12 bridges and passes through rail tunnels. There are woodlands, grasslands and high deserts. If you travel from west to east, you can enjoy a three-percent downhill grade.
Park your car in Westwood and take the Lassen Rural Bus or the local cab company back to your car when you reach Susanville. You have to carry your own food and water. Bring head lamps for the tunnels. And it is free.
We headed to Portland, where our son lives and gets to work and recreates with no car and only a bike. We biked all over bike-friendly Portland but didn't take in the June 23 annual World's Largest Naked Bike Ride, where as many as 10,000 naked riders participate to protest against our dependence on oil, for cyclist safety and in support of body positivity.
Twenty-eight years ago, we biked the San Juan Islands on a Davis Bike Club trip with 37 people, ages about 8-80 and one van to carry our luggage. We camped out and had a fantastic time. Each family cooked one dinner. Forty years ago, we took a bike, hike, backpack vacation in the Olympic Peninsula with our then 9-year-old daughter that we remember fondly. We wanted to revisit portions of those two trips.
Next stop, the San Juan Islands. They are the chain of islands off of Washington. There are no bridges, only inexpensive ferries. And everything is scenic, 360 degrees around. There are 400 islands or rocks and 478 miles of shoreline. There are houses, but not many and they seem incidental to the spectacular nature.
We were booked for a five-day multi-sport bike/camp tour with TerraTrek. Camping is easy when a guide does all of the cooking and everything else. They accommodate bikers of any level. Warning — there are challenging hills for we flat-land cyclists. The meals were gourmet with beautiful presentation.
We visited a lavender farm, a pottery studio, and a memorable and massive sculpture garden where I could have spent a day. We had a morning of sea kayaking (we saw harbor seals, sea cucumbers, eagles and pigeon guillemot) and an afternoon of whale watching where we spotted many orcas or so-called killer whales and an island with Steller sea lions. The whales were of the resident salmon-eating pods. The visiting pods are seal eaters.
After biking, we headed off on our own to visit Olympic Peninsula. In retrospect, we were happy we could not book a last-minute cabin since camping on the ocean on Makah and Quileute Tribal Lands were some of our best times.
The Makah Museum featured items we watched being retrieved in an archaeological dig 40 years ago. A whale-hunting community was trapped by a mud slide following an earthquake 500 years ago. I have never felt such a respectful tone in a museum.
A July 4 class-three whitewater rafting trip down the Wild and Scenic River portion of the Clackamas River with our son and his love, 45 minutes out of Portland, was the perfect last adventure.
We arrived home in time to enjoy our Friends of North Davis Ponds First Saturday Bird Stroll led by Stanton Hunter, Ed Wheeler and Chris Dunford. Even though this is not a real birdy time, we spotted 24 species. We could see one of two chicks in the Swainson's hawks nest in the Julie Partanksy Wildlife Area.
— Jean Jackman is a Davis resident. Her columns occur on the third Wednesday of each month.
Got a story, correction, comment? Contact her: JeanJackman@gmail.com.
For more ideas for vacations within 100 miles of Davis, check out our Staycation article.
FACEBOOK FEED
Solidarity Summer Camps this Fri Jul 10:
•10am-11:30am in Central Park Davis: Davis-based artist and writer Justine Villanueva will introduce us to her ancestral storytelling project, which brings together oral histories and dance to honor the elders in our communities of color.
• 11:30am-1pm: Story of Standing Rock Resistance and Youth Climate Strike

You are most welcome to attend any of the sessions. Please wear facemarks, bring plenty of drinking water, a packed lunch and a blanket to sit on. Contact juliettegaia@yahoo.com if you'd like to make arrangements to drop your kids off, we now have some wonderful counselors (thank you Hannah and Jordan) to share the care!

Feel free invite friends or share this invitation with them. You can register your participation in Sol Summer camp at tinyurl.com/solsummerdavis ... See MoreSee Less
Sol Summer Davis Questionnaire
The Sol Summer Camp (a collaboration between Davis parents and UC Davis students/affiliates) is a multigenerational space for the community to gather for a Solidarity Circle in Davis' Central Park, ev...
3 days ago
Load more
TWITTER FEED
Davis Solidarity Climate Strike today 12pm-1pm: Be sure to come to 5th and B and help celebrate this week's Standing Rock legal victory. The Dakota Access company was ordered to stop the North Dakota Access pipeline! (Might be a bit late today, hang in there).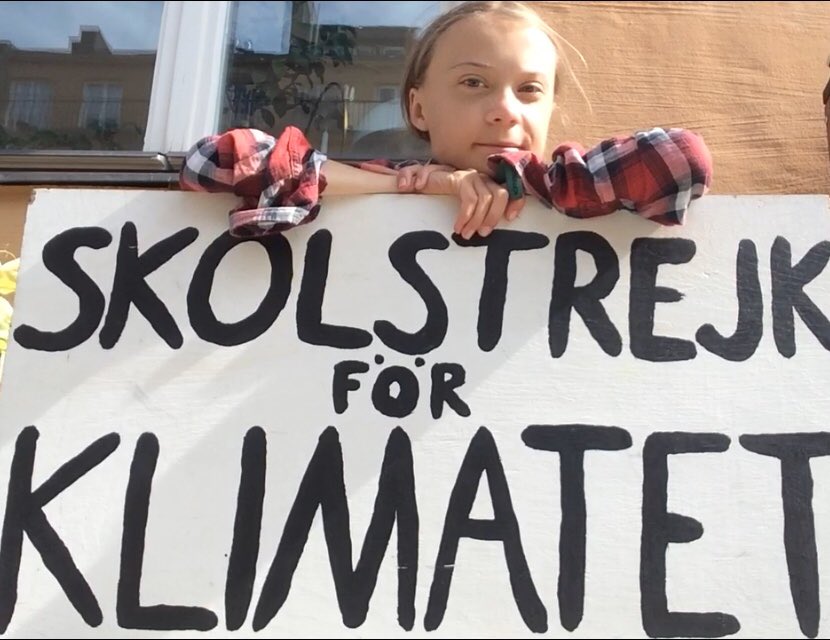 Greta Thunberg
@GretaThunberg
School strike week 99. The climate crisis doesn't go on summer holiday, so we keep on protesting.
#climatestrikeonline #StayAtHome #fridaysforfuture #schoolstrike4climate #flattenthecurve
UPCOMING DAVIS BIKING EVENTS: https://www.thebikecampaign.com/

7 DAYS A WEEK Buy used bike by appt
EVERY SAT 9am-12pm FREE BIKE REPAIR by appt
Email FunMaria@sbcglobal.net

Sun, July 19 ICE CREAM RIDE(s)
10am Davis (& Woodland)

Sun, Oct. 18th ZOMBIE PEDALFEST
http://www.zombiebikeparade.com
"Fitness junkies locked out of gyms, commuters fearful of public transit, and families going stir crazy inside their homes during the coronavirus pandemic have created a boom in bicycle sales unseen in decades."

https://www.thebikecampaign.com/blog/pandemic-leads-to-a-bicycle-boom
Open Air Davis launched last Friday, closing part of G Street to traffic, and allowing restaurants and stores to expand onto the sidewalk and street. Starting this Friday July 10, the program will grow to include Second Street between E and F streets.
Comings & Goings: G Street closes on weekends for dining, shopping
Open Air Davis launched Friday, closing part of G Street to traffic, and allowing restaurants and stores to expand onto the sidewalk and street. Part ...
www.davisenterprise.com
Great info including specifics on range of models from @EforElectric @SacEV @ITS_UCDavis GREAT DEALS on Used Electric Cars Under $10,000 via @YouTube
Load More...