Pupils Pedal for Polar Bears
Davis schoolchildren had even more incentive to bicycle or walk to school this month. Their mileage earned points to save polar bears! The final results are in:
9071 trips
18 polar bear adoptions
18 days of riding to school
Over 1000 kids participated this February in the Polar Pedal. They braved a chilly month where the mean temperature riding to school was 38 degrees. These kids bundled up and braved 6 days of riding to school where the temperature was below freezing! Way to go Davis Kids!
Last year Davis students "adopted" 14 polar bears by logging 7,220 car-free trips. The accomplishment was even more impressive considering that month's 8.66 inches of rain — more than twice the average.
Lorretta Moore, the City of Davis' Safe Routes to School program coordinator, predicted weather wouldn't be a hindrance this year. She was right with very little rainfall despite the cold temperatures.
This was the second year the city of Davis and Davis Joint Unified School District encouraged students to take part in the Polar Pedal Pledge to reduce pollution and raise awareness about the plight of polar bears. For every 500 car-free trips, schools earned a polar bear "adoption" certificate, signifying students' commitment to reducing greenhouse gas emissions.
Moore said the program encourages students to start and continue a good habit, and make a positive impact on the world and its wildlife. "Polar bears are sending out an S.O.S. (save our sea ice), so it's a momentous time to act," Moore said.
This year, eight Davis schools took part. To encourage Davis students, a scientist with Polar Bears International made a video specifically for Davis students, about how their actions have direct impact on the planet.
Alyce McCall, director of conservation outreach and a staff scientist at Polar Bears International, thanked the Davis students for their efforts so far.
"This really helps Polar Bears International with our mission of protecting polar bears and sea ice," McCall said. The carbon dioxide from most cars contribute to global warming, melting polar bears' Arctic habitat.
The bar-code scanning software was donated to Davis schools by Davis resident Tim Starback. UC Davis student Tara Parker-Essig volunteered her time to create the graphics for the goal chart at each school, banners, stickers and pledges, and Kaiser Permanente funded a grant.
For more information, contact Loretta Moore at lmoore@cityofdavis.org.
FACEBOOK FEED
Solidarity Summer Camps this Fri Jul 10:
•10am-11:30am in Central Park Davis: Davis-based artist and writer Justine Villanueva will introduce us to her ancestral storytelling project, which brings together oral histories and dance to honor the elders in our communities of color.
• 11:30am-1pm: Story of Standing Rock Resistance and Youth Climate Strike

You are most welcome to attend any of the sessions. Please wear facemarks, bring plenty of drinking water, a packed lunch and a blanket to sit on. Contact juliettegaia@yahoo.com if you'd like to make arrangements to drop your kids off, we now have some wonderful counselors (thank you Hannah and Jordan) to share the care!

Feel free invite friends or share this invitation with them. You can register your participation in Sol Summer camp at tinyurl.com/solsummerdavis ... See MoreSee Less
Sol Summer Davis Questionnaire
The Sol Summer Camp (a collaboration between Davis parents and UC Davis students/affiliates) is a multigenerational space for the community to gather for a Solidarity Circle in Davis' Central Park, ev...
4 days ago
Load more
TWITTER FEED
Davis Solidarity Climate Strike today 12pm-1pm: Be sure to come to 5th and B and help celebrate this week's Standing Rock legal victory. The Dakota Access company was ordered to stop the North Dakota Access pipeline! (Might be a bit late today, hang in there).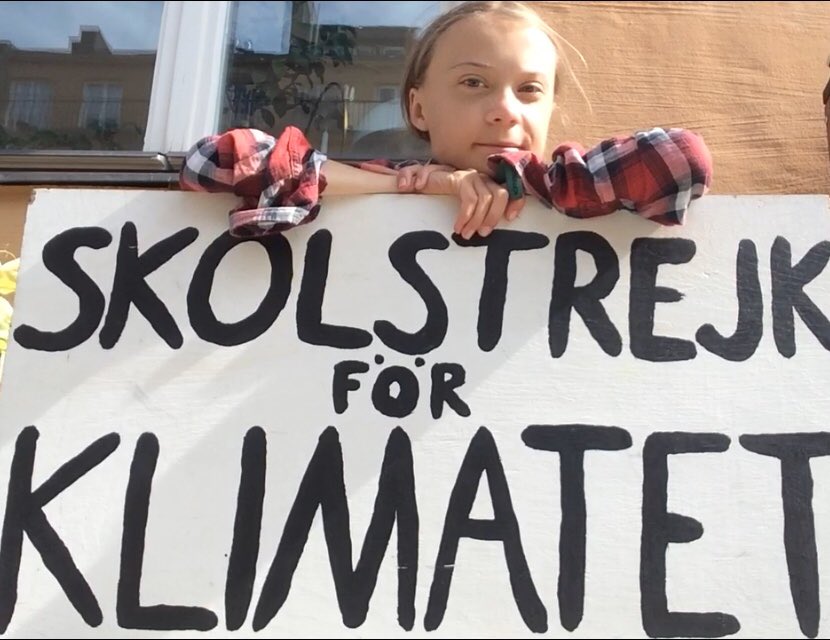 Greta Thunberg
@GretaThunberg
School strike week 99. The climate crisis doesn't go on summer holiday, so we keep on protesting.
#climatestrikeonline #StayAtHome #fridaysforfuture #schoolstrike4climate #flattenthecurve
UPCOMING DAVIS BIKING EVENTS: https://www.thebikecampaign.com/

7 DAYS A WEEK Buy used bike by appt
EVERY SAT 9am-12pm FREE BIKE REPAIR by appt
Email FunMaria@sbcglobal.net

Sun, July 19 ICE CREAM RIDE(s)
10am Davis (& Woodland)

Sun, Oct. 18th ZOMBIE PEDALFEST
http://www.zombiebikeparade.com
"Fitness junkies locked out of gyms, commuters fearful of public transit, and families going stir crazy inside their homes during the coronavirus pandemic have created a boom in bicycle sales unseen in decades."

https://www.thebikecampaign.com/blog/pandemic-leads-to-a-bicycle-boom
Open Air Davis launched last Friday, closing part of G Street to traffic, and allowing restaurants and stores to expand onto the sidewalk and street. Starting this Friday July 10, the program will grow to include Second Street between E and F streets.
Comings & Goings: G Street closes on weekends for dining, shopping
Open Air Davis launched Friday, closing part of G Street to traffic, and allowing restaurants and stores to expand onto the sidewalk and street. Part ...
www.davisenterprise.com
Great info including specifics on range of models from @EforElectric @SacEV @ITS_UCDavis GREAT DEALS on Used Electric Cars Under $10,000 via @YouTube
Load More...