City of Davis Environmental Recognition Award Nominations
The City of Davis is accepting nominations for the 24th annual environmental recognition awards. Each year this award recognizes a Davis business, a non-profit organization, and an individual or group who have demonstrated outstanding efforts to improve the environmental quality of life in and around Davis. Additionally, an Environmental Legacy Award was added last year which celebrates sustainability efforts that have made a difference over Davis's 100-year history.
The City's Natural Resource Commission created the awards in 1995 to celebrate individuals, businesses and organizations living and working in Davis.  Nomination forms are available on the City's awards page and are due March 20th.
Last year's award recipients were the Davis Community Church in the non-profit category, based on efforts to impact issues related to climate change and climate justice. Two Davis businesses were selected as co-awardees in the business category: Indigo Hammond + Playle Architects, based on impact of their work in the Davis community, and Whole Systems Designs, based on water-wise, ecologically friendly design and construction. And in the Individual category, Yolo Interfaith Alliance for Climate Justice was selected. Their mission is to inspire the community to work together to reduce dependence on fossil fuels, become educated on climate issues and speak out for climate justice.
The Environmental Legacy Award recognizes events, programs or milestones that have made a significant difference in Davis' environmental quality of life.
Celebrating the 50th anniversary of the first bike lane in the United States implemented in Davis, California in 1967, the inaugural ERA Legacy Award was awarded to the bike lanes and paths that connect our community.
Nomination forms are available on the City's awards page. A list of all award recipients is also included on the webpage. For any questions, contact Kerry Daane Loux, Sustainability Coordinator, at 530-747-8246 or kloux@cityofdavis.org.
Nominations are due by March 20, 2017. Award recipients will be selected at the March Natural Resources Commission meeting and presentations will be made at the April 10 City Council meeting prior to Earth Day.
FACEBOOK FEED
Solidarity Summer Camps this Fri Jul 10:
•10am-11:30am in Central Park Davis: Davis-based artist and writer Justine Villanueva will introduce us to her ancestral storytelling project, which brings together oral histories and dance to honor the elders in our communities of color.
• 11:30am-1pm: Story of Standing Rock Resistance and Youth Climate Strike

You are most welcome to attend any of the sessions. Please wear facemarks, bring plenty of drinking water, a packed lunch and a blanket to sit on. Contact juliettegaia@yahoo.com if you'd like to make arrangements to drop your kids off, we now have some wonderful counselors (thank you Hannah and Jordan) to share the care!

Feel free invite friends or share this invitation with them. You can register your participation in Sol Summer camp at tinyurl.com/solsummerdavis ... See MoreSee Less
Sol Summer Davis Questionnaire
The Sol Summer Camp (a collaboration between Davis parents and UC Davis students/affiliates) is a multigenerational space for the community to gather for a Solidarity Circle in Davis' Central Park, ev...
4 days ago
Load more
TWITTER FEED
Davis Solidarity Climate Strike today 12pm-1pm: Be sure to come to 5th and B and help celebrate this week's Standing Rock legal victory. The Dakota Access company was ordered to stop the North Dakota Access pipeline! (Might be a bit late today, hang in there).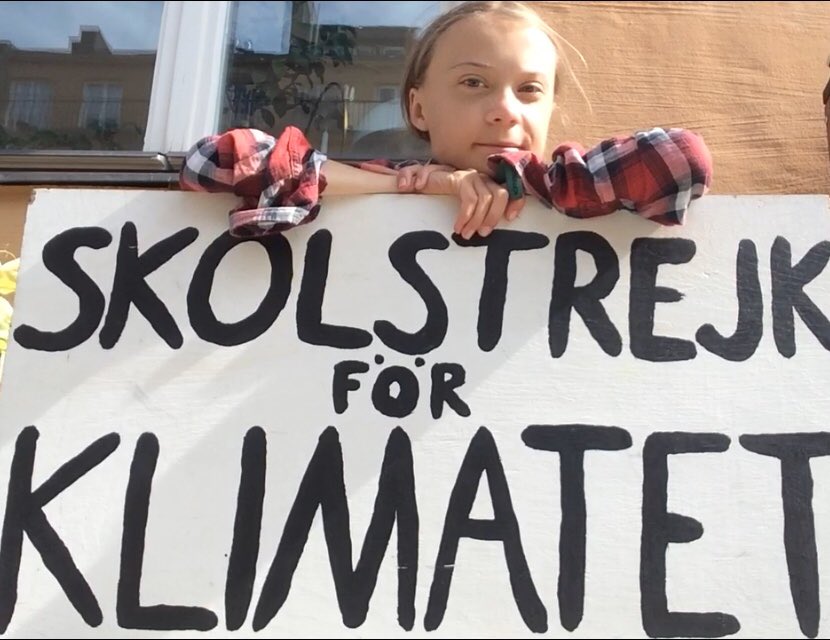 Greta Thunberg
@GretaThunberg
School strike week 99. The climate crisis doesn't go on summer holiday, so we keep on protesting.
#climatestrikeonline #StayAtHome #fridaysforfuture #schoolstrike4climate #flattenthecurve
UPCOMING DAVIS BIKING EVENTS: https://www.thebikecampaign.com/

7 DAYS A WEEK Buy used bike by appt
EVERY SAT 9am-12pm FREE BIKE REPAIR by appt
Email FunMaria@sbcglobal.net

Sun, July 19 ICE CREAM RIDE(s)
10am Davis (& Woodland)

Sun, Oct. 18th ZOMBIE PEDALFEST
http://www.zombiebikeparade.com
"Fitness junkies locked out of gyms, commuters fearful of public transit, and families going stir crazy inside their homes during the coronavirus pandemic have created a boom in bicycle sales unseen in decades."

https://www.thebikecampaign.com/blog/pandemic-leads-to-a-bicycle-boom
Open Air Davis launched last Friday, closing part of G Street to traffic, and allowing restaurants and stores to expand onto the sidewalk and street. Starting this Friday July 10, the program will grow to include Second Street between E and F streets.
Comings & Goings: G Street closes on weekends for dining, shopping
Open Air Davis launched Friday, closing part of G Street to traffic, and allowing restaurants and stores to expand onto the sidewalk and street. Part ...
www.davisenterprise.com
Great info including specifics on range of models from @EforElectric @SacEV @ITS_UCDavis GREAT DEALS on Used Electric Cars Under $10,000 via @YouTube
Load More...