Car-free Davis: Light up your bike, to see and be seen
From page B5 | Crossposted from the Davis Enterprise
---
Darkness is falling fast now that daylight saving time has ended, and the city of Davis wants to ensure that bicyclists can be seen and be safe.
One of the most common complaints we hear is about bicyclists riding without lights. In an effort to address that problem, the city's Bike and Pedestrian Program is giving out free bike lights. Providing these lights doesn't just help people on bikes, they benefit all road users.
Since February, the city has handed out more than 2,000 lights to cyclists who were riding without lights. The distribution of lights is part of the city's Light the Night campaign, whose goal is to make people on bikes more visible and therefore safer. Providing a large number of bike lights to the community requires assistance from both our community partners and the Davis Police Department. Here are a few details about our outreach efforts and some bicycle lighting tips.
On Oct. 25, the city's Bicycle and Pedestrian Program handed out bike lights at the Davis Farmers Market alongside members of the Davis Bike Club, who also installed bike theft abatement "Tiles." At dusk on Nov. 2, the Bike and Pedestrian Team, Davis police and a member of the Davis Rotary Club installed 746 bike lights at the intersection of Sycamore Lane and Russell Blvd. And on Nov. 14, the Bike and Pedestrian Team alongside Davis and UC Davis police, handed out more than 500 bike lights at the intersection of Third and A streets.
A special thanks to the Davis and UCD police for being by our side as we handed out bike lights. We simply would not have a successful program without the assistance of the Police Department. The police officers asked people without bike lights to "pull over" and then staff and volunteers installed the lights.
The city of Davis Bike and Pedestrian Team also would like to extend our sincere appreciation to the Davis Bike Club for its generous donation of $1,000 to purchase bike lights. With the donation, the city will be able to purchase almost 1,500 additional bike lights for distribution.
If you would like to help out, we accept bike lights or monetary donations at the Davis Public Works Department, 1717 Fifth St. In the spring, bike light vending machines will pop up at restaurants, bars and theaters in Davis to provide bike lights in a pinch.
Bike light tips
When riding your bicycle at night, always have a white light in the front and a red reflector visible from the rear. A solid or flashing red light in the rear is even better as it will help you be seen. During our light giveaways, the police officers stopped a handful of people riding with red lights on the front of their bicycles.
Having a red light in front is not only against the law, it's very dangerous. A red light in the front confuses motorists, who expect to see a red light traveling away from them not moving toward them.
Rather than using a bike light, some people were observed holding their cell phone flashlights in their hands. This also is not allowed by the California Vehicle Code. If a cell phone flashlight is used, then the light must be attached to the bicycle or the person. Holding a cell phone in your hand might compromise a cyclist's ability to steer or apply the brakes.
Plan ahead and always carry your bike lights, because you might stay out later than expected. The small lights the city gives out can easily fit into a backpack or purse. Turn on your bike lights when you see motor vehicles with their lights on.
If you have any comments about this column, please email me at jdonofrio@cityofdavis.org.
Upcoming events: Speaking of lights, join the bike light parade on Thursday, Nov. 30, as part of the Children's Candlelight Parade and Holiday Tree-Lighting event in downtown Davis. Bike riders will lead the walking parade to the E Street Plaza, leaving from the Davis Food Co-op, 620 G St., at 6 p.m. The ride will be slow, fun and casual.
I highly encourage people to light up their bicycles and play music! See you there!
— Jennifer Donofrio is the city of Davis' bike and pedestrian coordinator; her column is published monthly. Reach her at jdonofrio@cityofdavis.org
FACEBOOK FEED
Solidarity Summer Camps this Fri Jul 10:
•10am-11:30am in Central Park Davis: Davis-based artist and writer Justine Villanueva will introduce us to her ancestral storytelling project, which brings together oral histories and dance to honor the elders in our communities of color.
• 11:30am-1pm: Story of Standing Rock Resistance and Youth Climate Strike

You are most welcome to attend any of the sessions. Please wear facemarks, bring plenty of drinking water, a packed lunch and a blanket to sit on. Contact juliettegaia@yahoo.com if you'd like to make arrangements to drop your kids off, we now have some wonderful counselors (thank you Hannah and Jordan) to share the care!

Feel free invite friends or share this invitation with them. You can register your participation in Sol Summer camp at tinyurl.com/solsummerdavis ... See MoreSee Less
Sol Summer Davis Questionnaire
The Sol Summer Camp (a collaboration between Davis parents and UC Davis students/affiliates) is a multigenerational space for the community to gather for a Solidarity Circle in Davis' Central Park, ev...
4 days ago
Load more
TWITTER FEED
Davis Solidarity Climate Strike today 12pm-1pm: Be sure to come to 5th and B and help celebrate this week's Standing Rock legal victory. The Dakota Access company was ordered to stop the North Dakota Access pipeline! (Might be a bit late today, hang in there).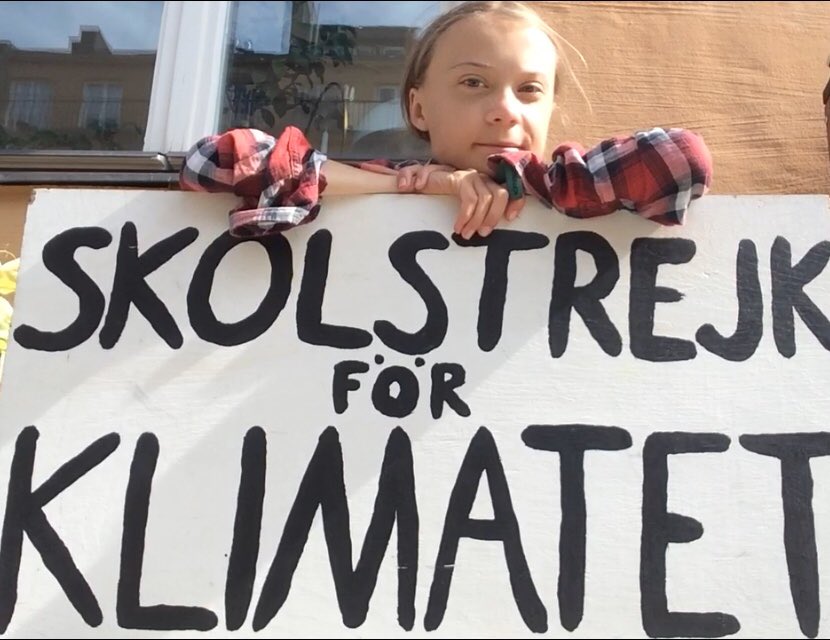 Greta Thunberg
@GretaThunberg
School strike week 99. The climate crisis doesn't go on summer holiday, so we keep on protesting.
#climatestrikeonline #StayAtHome #fridaysforfuture #schoolstrike4climate #flattenthecurve
UPCOMING DAVIS BIKING EVENTS: https://www.thebikecampaign.com/

7 DAYS A WEEK Buy used bike by appt
EVERY SAT 9am-12pm FREE BIKE REPAIR by appt
Email FunMaria@sbcglobal.net

Sun, July 19 ICE CREAM RIDE(s)
10am Davis (& Woodland)

Sun, Oct. 18th ZOMBIE PEDALFEST
http://www.zombiebikeparade.com
"Fitness junkies locked out of gyms, commuters fearful of public transit, and families going stir crazy inside their homes during the coronavirus pandemic have created a boom in bicycle sales unseen in decades."

https://www.thebikecampaign.com/blog/pandemic-leads-to-a-bicycle-boom
Open Air Davis launched last Friday, closing part of G Street to traffic, and allowing restaurants and stores to expand onto the sidewalk and street. Starting this Friday July 10, the program will grow to include Second Street between E and F streets.
Comings & Goings: G Street closes on weekends for dining, shopping
Open Air Davis launched Friday, closing part of G Street to traffic, and allowing restaurants and stores to expand onto the sidewalk and street. Part ...
www.davisenterprise.com
Great info including specifics on range of models from @EforElectric @SacEV @ITS_UCDavis GREAT DEALS on Used Electric Cars Under $10,000 via @YouTube
Load More...