Drive Electric Week success in Davis! EVs @ the Market!
The 23 different owner vehicles on display and four dealers providing 10 electric vehicles for test driving, made for National Drive Electric Week success in Davis. EV @ the Market Day provided everything local EV interested folks could want! "I came out to see the car I wanted to see and I got to drive it! I really didn't expect that I would get to do that! This is a great event" said Camille Kirk.
Many of those who attended came to drive specific vehicles and were not disappointed. Dealers report that decisions were made and vehicles purchased/leased/ordered soon after the event.
"This is the reason we do these events," said Chris Granger, Executive Director of Cool Davis. "Not all dealers have all the cars and often they sell fast. So if you are interested in an EV sometimes it can be hard to get a chance to actually drive one. Here we have 10 different vehicles to drive, then you can compare and consult with actual owners. There is no better way to help people make this choice!"
22 EV owners had over 793 conversations with attendees answering questions about range, charging options, and vehicle pros and cons. 119 drivers drove one or more of the 10 vehicles available to drive. 64 people answered surveys and/or signed up for follow-up information and future events about their pre-driving knowledge and will answer follow-up surveys about their post driving attitudes. Some attendees also participated in workshops where they got more in-depth presentations on charging, future technology and advantages of installing Solar to power the EV.
John Johnston, a local owner of a Fiat 500e, displayed his car in the Farmers Market to catch the eye of visitors and direct them to the Show & Tell. Its presence stimulated a lot of good questions about Electric Vehicles and the reality of driving them. Johnston drives his car to CSUS daily, with a home solar system providing the fuel, his annual cost of electricity is still under $200 for the year. That's all the electrical use of his home and all of the electric vehicle miles for $200.
Drive Electric Week Success – Thanks to all the  Volunteers & Owners!
Cool Davis and SacEV are greatful to all the volunteers and owners of the Show & Tell vehicles. The were their usual awesome – arriving early to set up and staying until the last question was answered. It was another great Drive Electric Week success, a great day and a fabulous team with: Heath Carney, Matt Chan, Peter Brown, Larry Burdette, Darell Dickey, Barbara Gardener, Brian Guerdat, Thomas Ha, Guy Hall, Paul Imhof, John Johnston, Ryan & Cheri Nevins, Lynne Nittler, Marc Nutt, George Parrot, Robert Poeschel, Joe Real, Seanain Snow, Omar Sultan, Carl Wagner, Tom Wilcox .
Thanks to City of Davis Staff!
City of Davis staff were invaluable to the planning of the event! Thanks go especially to specially Bob Bowen, Kelly Stachowitz, Kerry Loux and Diane Parro!
Thank You Dealers, Exhibitors & Partners
Hanlee's Toyota & Nissan, University Honda, DuPratt Ford, Niello  RePower Yolo, & Ken's Bike & Ski, Davis Enterprise
For more information or to join the new Davis Electric Vehicle Association: email deva@cooldavis.org.  Visit www.cooldavis.org or follow us at facebook.com/cooldaviscity.
---
This event was locally sponsored by:
Cool Davis | Sacramento Electric Vehicle Association| The City of Davis| in collaboration with Plug In America and National Drive Electric Week
FACEBOOK FEED
Solidarity Summer Camps this Fri Jul 10:
•10am-11:30am in Central Park Davis: Davis-based artist and writer Justine Villanueva will introduce us to her ancestral storytelling project, which brings together oral histories and dance to honor the elders in our communities of color.
• 11:30am-1pm: Story of Standing Rock Resistance and Youth Climate Strike

You are most welcome to attend any of the sessions. Please wear facemarks, bring plenty of drinking water, a packed lunch and a blanket to sit on. Contact juliettegaia@yahoo.com if you'd like to make arrangements to drop your kids off, we now have some wonderful counselors (thank you Hannah and Jordan) to share the care!

Feel free invite friends or share this invitation with them. You can register your participation in Sol Summer camp at tinyurl.com/solsummerdavis ... See MoreSee Less
Sol Summer Davis Questionnaire
The Sol Summer Camp (a collaboration between Davis parents and UC Davis students/affiliates) is a multigenerational space for the community to gather for a Solidarity Circle in Davis' Central Park, ev...
3 days ago
Load more
TWITTER FEED
Davis Solidarity Climate Strike today 12pm-1pm: Be sure to come to 5th and B and help celebrate this week's Standing Rock legal victory. The Dakota Access company was ordered to stop the North Dakota Access pipeline! (Might be a bit late today, hang in there).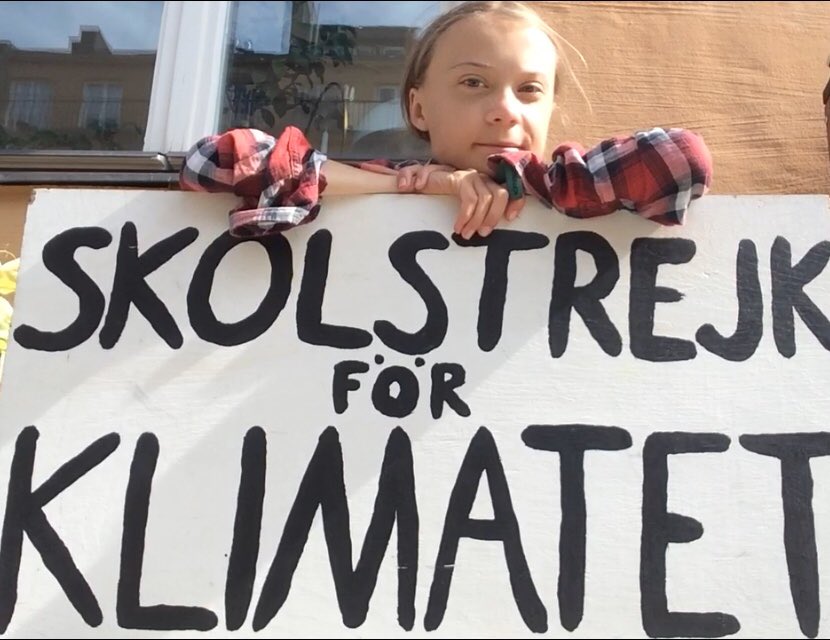 Greta Thunberg
@GretaThunberg
School strike week 99. The climate crisis doesn't go on summer holiday, so we keep on protesting.
#climatestrikeonline #StayAtHome #fridaysforfuture #schoolstrike4climate #flattenthecurve
UPCOMING DAVIS BIKING EVENTS: https://www.thebikecampaign.com/

7 DAYS A WEEK Buy used bike by appt
EVERY SAT 9am-12pm FREE BIKE REPAIR by appt
Email FunMaria@sbcglobal.net

Sun, July 19 ICE CREAM RIDE(s)
10am Davis (& Woodland)

Sun, Oct. 18th ZOMBIE PEDALFEST
http://www.zombiebikeparade.com
"Fitness junkies locked out of gyms, commuters fearful of public transit, and families going stir crazy inside their homes during the coronavirus pandemic have created a boom in bicycle sales unseen in decades."

https://www.thebikecampaign.com/blog/pandemic-leads-to-a-bicycle-boom
Open Air Davis launched last Friday, closing part of G Street to traffic, and allowing restaurants and stores to expand onto the sidewalk and street. Starting this Friday July 10, the program will grow to include Second Street between E and F streets.
Comings & Goings: G Street closes on weekends for dining, shopping
Open Air Davis launched Friday, closing part of G Street to traffic, and allowing restaurants and stores to expand onto the sidewalk and street. Part ...
www.davisenterprise.com
Great info including specifics on range of models from @EforElectric @SacEV @ITS_UCDavis GREAT DEALS on Used Electric Cars Under $10,000 via @YouTube
Load More...