"Inconvenient Sequel" Screening and Electric Vehicle Show & Tell
Our very own Davis Varsity Theatre will host a debut screening of the documentary "An Inconvenient Sequel: Truth to Power," Al Gore's new movie about climate action, alongside an electric vehicle Show & Tell next Friday, August 4, 2017.
The overall event will begin at 4:00pm and wrap up with the beginning of the final show of the evening at 8:50pm. A short program will precede the 6:30pm showing.
For updates to show times, visit the Varsity's web site.  For more information, email info@cooldavis.org. Door prizes to be announced.
Updated showtimes
Friday August 4th (1:10), (3:40), 6:30, 8:50
Saturday August 5th – Sunday August 6th (1:10), (3:40), 6:10, 8:40
Monday August 7th – Thursday August 10th (3:40), 6:10, 8:40
* Matinee show times indicated by ( )
** Tuesday Discount Does Not Apply This Week.
The Varsity is the only theater in our region partnering with local sustainability and climate advocacy groups SacEV and Cool Davis to promote the full length movie.
Inspiration and practical solutions for event goers
In addition to the screening and electric vehicle rally, representatives from local environmental groups and businesses will be available to provide resources and information including
Clipper Creek (charging devices and infrastructure)
Sierra Club
Environment Council of Sacramento (ECOS)
Water Wise Davis
Bike Davis
Citizens Climate Lobby, Regional and Yolo
Interfaith Alliance for Climate Justice
The Huddle
KDRT/Davis Media Access
350 Sacramento
Aztek Solar
Solar Roof Dynamics
Avid Reader
Aggie Store (selling City of Davis 100 year Anniversary Hats and T's)
Huge selection of EVs anticipated for EV Show & Tell
The EV Show & Tell features electric vehicle owners with their rides which will be lined up the length of 2nd Street between E and F, sponsored by SacEV and supported by local Davis EV owners. The list of anticipated EV models includes:
Toyota Mirai
Prius Prime
Nissan LEAF
Tesla X, S, and Roadster
Chevy Bolt, Volt
Chrysler Pacifica
Fiat 500e
Audi A3 e-tron
Avid Reader will be open across the street  and selling the "Inconvenient Sequel" book!
 Convergence of local environmental groups
This event will be an inspirational night out! Bring your family and share this page with your co-workers, neighbors, and friends.
Make it truly special by walking, biking, busing, skating, or carpooling your way there.
Let's all go to the movies! Charge up and cool down!
The movie will run for several weeks and additional events may be scheduled. Don't let that stop you from coming out for this special debut screening.
An Inconvenient Truth Facebook page.
"An Inconvenient Sequel: Truth to Power" Trailer
Official site for "An Inconvenient Sequel: Truth to Power"
FACEBOOK FEED
Solidarity Summer Camps this Fri Jul 10:
•10am-11:30am in Central Park Davis: Davis-based artist and writer Justine Villanueva will introduce us to her ancestral storytelling project, which brings together oral histories and dance to honor the elders in our communities of color.
• 11:30am-1pm: Story of Standing Rock Resistance and Youth Climate Strike

You are most welcome to attend any of the sessions. Please wear facemarks, bring plenty of drinking water, a packed lunch and a blanket to sit on. Contact juliettegaia@yahoo.com if you'd like to make arrangements to drop your kids off, we now have some wonderful counselors (thank you Hannah and Jordan) to share the care!

Feel free invite friends or share this invitation with them. You can register your participation in Sol Summer camp at tinyurl.com/solsummerdavis ... See MoreSee Less
Sol Summer Davis Questionnaire
The Sol Summer Camp (a collaboration between Davis parents and UC Davis students/affiliates) is a multigenerational space for the community to gather for a Solidarity Circle in Davis' Central Park, ev...
3 days ago
Load more
TWITTER FEED
Davis Solidarity Climate Strike today 12pm-1pm: Be sure to come to 5th and B and help celebrate this week's Standing Rock legal victory. The Dakota Access company was ordered to stop the North Dakota Access pipeline! (Might be a bit late today, hang in there).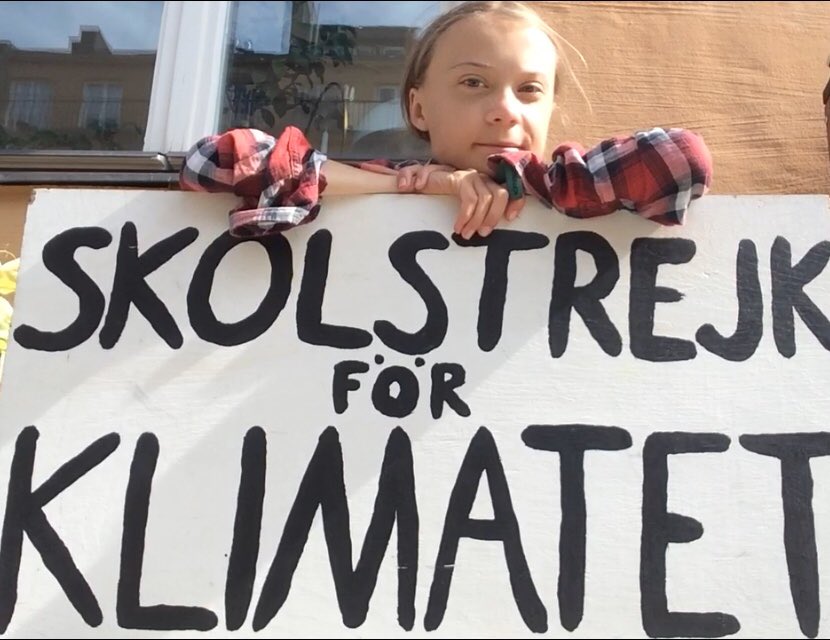 Greta Thunberg
@GretaThunberg
School strike week 99. The climate crisis doesn't go on summer holiday, so we keep on protesting.
#climatestrikeonline #StayAtHome #fridaysforfuture #schoolstrike4climate #flattenthecurve
UPCOMING DAVIS BIKING EVENTS: https://www.thebikecampaign.com/

7 DAYS A WEEK Buy used bike by appt
EVERY SAT 9am-12pm FREE BIKE REPAIR by appt
Email FunMaria@sbcglobal.net

Sun, July 19 ICE CREAM RIDE(s)
10am Davis (& Woodland)

Sun, Oct. 18th ZOMBIE PEDALFEST
http://www.zombiebikeparade.com
"Fitness junkies locked out of gyms, commuters fearful of public transit, and families going stir crazy inside their homes during the coronavirus pandemic have created a boom in bicycle sales unseen in decades."

https://www.thebikecampaign.com/blog/pandemic-leads-to-a-bicycle-boom
Open Air Davis launched last Friday, closing part of G Street to traffic, and allowing restaurants and stores to expand onto the sidewalk and street. Starting this Friday July 10, the program will grow to include Second Street between E and F streets.
Comings & Goings: G Street closes on weekends for dining, shopping
Open Air Davis launched Friday, closing part of G Street to traffic, and allowing restaurants and stores to expand onto the sidewalk and street. Part ...
www.davisenterprise.com
Great info including specifics on range of models from @EforElectric @SacEV @ITS_UCDavis GREAT DEALS on Used Electric Cars Under $10,000 via @YouTube
Load More...