The Bike Campaign: For Maria the Only Way to Go Is by Bike!
By Judy Moores
Cool Davis welcomes The Bike Campaign and Bike Garage as our newest Partner!
Founder and director Maria Contreras Tebbutt wants to reduce car trips and increase bike safety. It's that simple. She encourages everyone who possibly can to take up bike riding.
As part of The Bike Campaign program, Maria first makes sure that a bike is road worthy and "street legal," that is, it meets state code for bikes. She also wants to be sure the bike is correctly fitted for the rider. And last but not least, she wants the rider to know the rules of the road and how to ride safely.
The Bike Campaign also helps individuals who cannot afford to buy a bike to get one at low cost or almost free. The Bike Campaign depends on donations of bikes to support this work.
Donated bikes are repaired and stored at the Bike Garage, located in Woodland, where The Bike Campaign first began its work.
After several successes in Woodland, Maria began to look more closely at Davis, and realized that while the City of Davis, Bike Davis, and the Bike Collective (aka Bike 4th) were doing great work, there was a still a need for The Bike Campaign's emphasis on getting people out of cars and bike education.
Bike Campaign volunteers reach out to students and others who may be biking for the first time or who haven't biked in years. For example, this fall in Davis, the organization provided free clinics at seven different apartment complexes that house UCD students.
Volunteer mechanics checked over student bikes using a 50-point safety inspection list and reviewed state laws and safety concerns with those who attended.
For folks in need of transportation, the organization takes calls from Social Services and other service groups. Once a needs assessment is completed, a Bike Campaign volunteer provides a bike free to the person and basic education about bike care, safety, and laws before the person rides off – often with genuine gratitude and appreciation.
As Maria, says, "Bikers need to know how to both ride and take care of a bike as well as how to deal safely with other bikers, pedestrians, and cars."
Another special feature of The Bike Campaign is that Maria is able to speak Spanish for those in our community who want to ride a bike but might hit a language barrier. Se habla espanol!
The Bike Campaign may be contacted via their website.
Let them know you found out about them through Cool Davis!
Local businesses, organizations, and other groups are welcome to apply to become a Cool Davis Partner.
Learn more about How to Become a Cool Davis Partner.
Click here for a full list of Cool Davis Partners.
FACEBOOK FEED
Solidarity Summer Camps this Fri Jul 10:
•10am-11:30am in Central Park Davis: Davis-based artist and writer Justine Villanueva will introduce us to her ancestral storytelling project, which brings together oral histories and dance to honor the elders in our communities of color.
• 11:30am-1pm: Story of Standing Rock Resistance and Youth Climate Strike

You are most welcome to attend any of the sessions. Please wear facemarks, bring plenty of drinking water, a packed lunch and a blanket to sit on. Contact juliettegaia@yahoo.com if you'd like to make arrangements to drop your kids off, we now have some wonderful counselors (thank you Hannah and Jordan) to share the care!

Feel free invite friends or share this invitation with them. You can register your participation in Sol Summer camp at tinyurl.com/solsummerdavis ... See MoreSee Less
Sol Summer Davis Questionnaire
The Sol Summer Camp (a collaboration between Davis parents and UC Davis students/affiliates) is a multigenerational space for the community to gather for a Solidarity Circle in Davis' Central Park, ev...
4 days ago
Load more
TWITTER FEED
Davis Solidarity Climate Strike today 12pm-1pm: Be sure to come to 5th and B and help celebrate this week's Standing Rock legal victory. The Dakota Access company was ordered to stop the North Dakota Access pipeline! (Might be a bit late today, hang in there).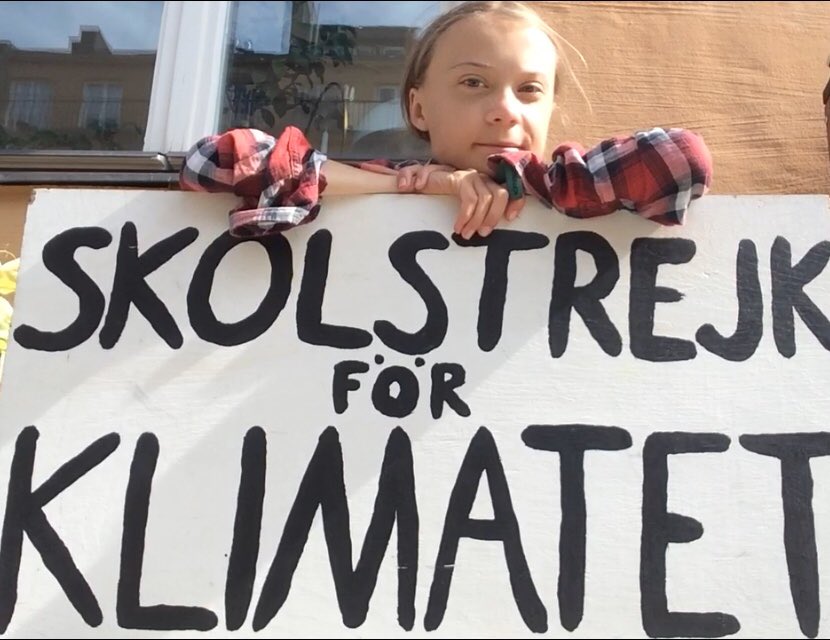 Greta Thunberg
@GretaThunberg
School strike week 99. The climate crisis doesn't go on summer holiday, so we keep on protesting.
#climatestrikeonline #StayAtHome #fridaysforfuture #schoolstrike4climate #flattenthecurve
UPCOMING DAVIS BIKING EVENTS: https://www.thebikecampaign.com/

7 DAYS A WEEK Buy used bike by appt
EVERY SAT 9am-12pm FREE BIKE REPAIR by appt
Email FunMaria@sbcglobal.net

Sun, July 19 ICE CREAM RIDE(s)
10am Davis (& Woodland)

Sun, Oct. 18th ZOMBIE PEDALFEST
http://www.zombiebikeparade.com
"Fitness junkies locked out of gyms, commuters fearful of public transit, and families going stir crazy inside their homes during the coronavirus pandemic have created a boom in bicycle sales unseen in decades."

https://www.thebikecampaign.com/blog/pandemic-leads-to-a-bicycle-boom
Open Air Davis launched last Friday, closing part of G Street to traffic, and allowing restaurants and stores to expand onto the sidewalk and street. Starting this Friday July 10, the program will grow to include Second Street between E and F streets.
Comings & Goings: G Street closes on weekends for dining, shopping
Open Air Davis launched Friday, closing part of G Street to traffic, and allowing restaurants and stores to expand onto the sidewalk and street. Part ...
www.davisenterprise.com
Great info including specifics on range of models from @EforElectric @SacEV @ITS_UCDavis GREAT DEALS on Used Electric Cars Under $10,000 via @YouTube
Load More...