Solar film, fair teach us how to catch the sun
By Vanessa Errecarte
Cross Posted from the Davis Enterprise May 25, 2016. Converting to renewable energy is not an option but a responsibility. At least that's how Aaron Nitzkin, CEO of  local start-up Solar Roof Dynamics, feels about the responsibility we all share to create a sustainable world for our children and our children's children.
In an effort to pass on this feeling, Solar Roof Dynamics is co-hosting a free screening in partnership with the City of Davis and Cool Davis of award winning filmmaker Shalini Kantayya's "Catching the Sun" at the Veterans Memorial Theatre from 3pm to 4:30pm SUNday June 5.
Award Winning Filmmaker
Solar Fair and Screening

Date: Sunday, June 5, 2016

Time:  1:30pm-5:30pm; film at 3:00pm

Where: Veterans Memorial Theater

Cost: Free

at Eventbrite
Nitzkin says "Catching the Sun" is a perfect illustration of the progress he's been seeing for years. "People know that solar energy is promising and they might even be considering it for their homes or businesses, however this documentary paints an incredible picture of the cumulative impact we can achieve with solar energy. While one roof at a time may seem like a slow process, I firmly believe it is the answer to a better future."
Shalini Kantayya has received numerous accolades for her work including Best Short at the Palm Beach International Film Festival for her sci-fi film about the world water crisis, "A Drop in the Life." The mission of her production company is to create a culture of human rights and a sustainable planet through imaginative media that makes a real impact.
Kantayya's most recent work, "Catching the Sun," is being screened at private events throughout the nation this spring and summer. The film not only exemplifies the ways in which solar energy is a cleaner alternative to fossil fuels, it also highlights the potential for solar energy to invigorate the economy and boost employment.
Sharing Inspiration
The film focuses on advocates who are inspiring others to solve economic and environmental problems via solar energy. Viewers get a glimpse into the transformation of Richmond local Eddie Wiltz Jr. who gains cutting edge technical skills installing solar systems via non-profit Solar Richmond. "The biggest thing I'm up against is making it out of the hood. In Richmond, I don't really see a lot of hope" he confides.
Through his participation in the green collar job training program, Wiltz embarks on an inspirational journey that changes his prospects and his life.
While the documentary contains some politically charged intrigue, it also highlights a range of viewpoints. Debbie Dooley, founder of the GreenTea Party and Conservatives for Energy Freedom, makes the case that our nation is in the midst of a clean energy revolution that should unite us.
Nitzkin concurs that "regardless of where people fall on the political spectrum, everyone likes to save money and be less dependent upon regulated utilities."
The Solar Future Is Now
The Solar Energy Industries Association recently announced the millionth rooftop solar installation in the United States.  Statistics from the latest Greentech Media report show that for the first time ever solar beat out natural gas capacity additions in the United States, with solar supplying 29.4 percent of all new electric generating capacity brought on line in 2015 (with over half of all new solar installations in California).
"Very rarely do you see the kind of win-win outcomes that you do with solar energy." — Aaron Nitzkin, CEO Solar Roof Dynamics.
Not only is rooftop solar growing at the fastest industry rate ever, with an astounding 50 percent United States growth rate year upon year for the past four years, it is boosting the economy.
According to the Solar Foundation, California is expected to employ over 90,000 solar industry jobs by the end of 2016, an increase of over 15 percent from 2015.
This astonishing growth is reflected by recent PG&E data analyzed by the Cool Davis Solar Working Group which concludes that Davis has surpassed its 2015 climate action plan goal for solar adoption.
"We currently meet about 20 percent with solar alone. This is an amazing investment by households and business in our community." –Chris Granger, Executive Director Cool Davis.
Executive Director Chris Granger of Cool Davis explains that "in 2010, the City set a goal of meeting 5 percent of its energy demand with local renewable sources by 2015. We currently meet about 20 percent with solar alone. This is an amazing investment by households and business in our community."
Nitzkin is hopeful: "The future of solar is bright and we have a chance to make great transformations in the way we use energy right here in Davis. I'm excited to bring this film to the public and share the vision of energy conservation, economic growth, and personal savings that solar creates. Very rarely do you see the kind of win-win outcomes that you do with solar energy."
Check Out the Film and Solar Fair!
The film screening is part of a larger Solar Fair extravaganza including contractors, designers, financing reps, and conservation resources plus solar activities for the kids. Residents can learn about ways to save money on their electric bills and move towards energy independence through solar.
The fair and screening take place Sunday, June 5, at the Veterans Memorial Theatre from 1:30-5:30 p.m. with the screening beginning at 3 p.m. To reserve your seat, visit Eventbrite www.tinyurl.com/catchingthesundavis. Registration for the fair is appreciated but not required.
FACEBOOK FEED
Solidarity Summer Camps this Fri Jul 10:
•10am-11:30am in Central Park Davis: Davis-based artist and writer Justine Villanueva will introduce us to her ancestral storytelling project, which brings together oral histories and dance to honor the elders in our communities of color.
• 11:30am-1pm: Story of Standing Rock Resistance and Youth Climate Strike

You are most welcome to attend any of the sessions. Please wear facemarks, bring plenty of drinking water, a packed lunch and a blanket to sit on. Contact juliettegaia@yahoo.com if you'd like to make arrangements to drop your kids off, we now have some wonderful counselors (thank you Hannah and Jordan) to share the care!

Feel free invite friends or share this invitation with them. You can register your participation in Sol Summer camp at tinyurl.com/solsummerdavis ... See MoreSee Less
Sol Summer Davis Questionnaire
The Sol Summer Camp (a collaboration between Davis parents and UC Davis students/affiliates) is a multigenerational space for the community to gather for a Solidarity Circle in Davis' Central Park, ev...
3 days ago
Load more
TWITTER FEED
Davis Solidarity Climate Strike today 12pm-1pm: Be sure to come to 5th and B and help celebrate this week's Standing Rock legal victory. The Dakota Access company was ordered to stop the North Dakota Access pipeline! (Might be a bit late today, hang in there).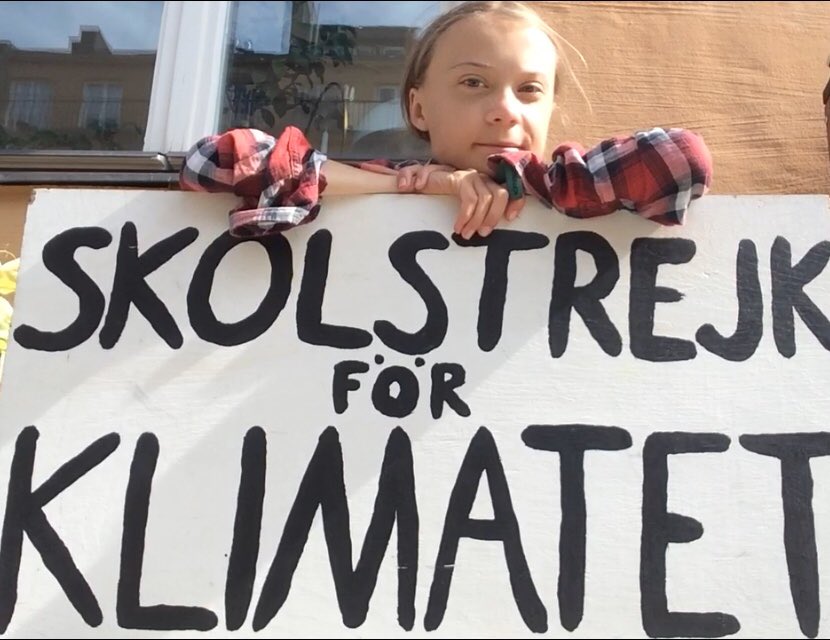 Greta Thunberg
@GretaThunberg
School strike week 99. The climate crisis doesn't go on summer holiday, so we keep on protesting.
#climatestrikeonline #StayAtHome #fridaysforfuture #schoolstrike4climate #flattenthecurve
UPCOMING DAVIS BIKING EVENTS: https://www.thebikecampaign.com/

7 DAYS A WEEK Buy used bike by appt
EVERY SAT 9am-12pm FREE BIKE REPAIR by appt
Email FunMaria@sbcglobal.net

Sun, July 19 ICE CREAM RIDE(s)
10am Davis (& Woodland)

Sun, Oct. 18th ZOMBIE PEDALFEST
http://www.zombiebikeparade.com
"Fitness junkies locked out of gyms, commuters fearful of public transit, and families going stir crazy inside their homes during the coronavirus pandemic have created a boom in bicycle sales unseen in decades."

https://www.thebikecampaign.com/blog/pandemic-leads-to-a-bicycle-boom
Open Air Davis launched last Friday, closing part of G Street to traffic, and allowing restaurants and stores to expand onto the sidewalk and street. Starting this Friday July 10, the program will grow to include Second Street between E and F streets.
Comings & Goings: G Street closes on weekends for dining, shopping
Open Air Davis launched Friday, closing part of G Street to traffic, and allowing restaurants and stores to expand onto the sidewalk and street. Part ...
www.davisenterprise.com
Great info including specifics on range of models from @EforElectric @SacEV @ITS_UCDavis GREAT DEALS on Used Electric Cars Under $10,000 via @YouTube
Load More...