Protesting, Rain or Shine!
Valero Oil, No! No!
Toxic Tar Sands No! No! No! No!
Rail cars roll by in the night
Filled with tar sands that can ignite
Just one accident and we will all feel the burn
In our eyes, with our lungs sulphurized
Let us stop this crude madness
And keep our world safe from this blight
Just because Big Oil wants it
Doesn't mean that it's not ours to fight
Eve Bessier, Davis Poet Laureate wrote the protest lyrics to the familiar tune of "Volare."
On September 21, a group of dedicated Davis activists drew the line on tar sands crude, along with 145 other protest actions across the country. The thick bitumen should be left in the ground, not mined at the expense of Alberta's temperate forests using harsh chemicals that result in toxic tailing ponds and down-stream pollution, then hauled across the country by rail eventually through Sacramento and Davis on the way to bay area refineries.
According to a recent report by Forest Ethics, those refineries are now the equivalent of coal-burning power plants, thanks to the high sulfuric content of the bitumen they now accept. The report cites Benicia's Valero plant as one of the top five sulfur dioxide producing refineries in the country, and now Valero is requesting an additional rail terminal to receive 70,000 barrels of crude more per day.
A handful of activists made five cloth 8 x 8 foot "oil tankers" pulled in bike carts with the message, "No dirty tar sands oil through Davis! Stop Climate Chaos. 350.org." In their first attempt to bike from west Davis to central Davis, the north wind tore the banners. But the discouraged bikers transported the bike carts by van to the calmer downtown area, mended the shredded banners and soon the parade of 32 was circling Central Park and waving to the crowds.
Meanwhile, the one and only fall rain storm darkened the skies. Just as the bikes made a dramatic backdrop around the Rotary Stage and others set up the microphone for speeches, the rains began. Eve Bessier sang her original Valero song in a drizzle. Kim Stanley Robinson spoke in a downpour. Anya McCann truncated her address on meatless Mondays to a few sentences and Kerry Daane Loux finished in fewer words still. The hoped-for Farmers Market crowd stayed under the market awning too far to hear even Eve's strong voice.
Valero Oil, No! No!
Toxic Tar Sands No! No! No! No!
They won't even tell us what's true
They want us to not have a clue
But we have a duty to be well aware
Not to let them endanger our lives
It's still a democracy last time I checked
And we have a right to object
Valero Oil, No! No!
Toxic Tar Sands No! No! No! No!
This demonstration was not just a cameo appearance. Those of us who have uncovered the truth of these rail tankers of dangerous crude oil passing through Davis will continue to speak out to awaken our community to a present and escalating danger.
Join Yolano Climate Action list serve to stay informed!
If you want to keep informed or participate in this and other climate justice work, consider joining the new list serve for Yolano Climate Action. You will receive notices of pertinent films, meetings, events, protests, and other climate actions from groups such as Yolo moveon.org, 350Davis.org, Yolo Citizens Climate Lobby, CalPIRG and other UC Davis groups, Yolo Interfaith Alliance for Climate Justice, Cool Davis and other climate change groups. You have the option to unsubscribe at any time.
To subscribe to the list serve, email lnittler@sbcglobal.net with join list serve in the subject line. Give the first and last name and email address you wish to use to subscribe. If you are persistent, you can sign yourself up at yolanoclimateaction-subscribe@lists.riseup.net
Visit the Yolano Climate Action Central website for information, the calendar of events, carpool options, and resources. www.yolanoclimateaction.org is a go-to place for local climate actions and events of the greater Davis area. Many of the items sent by the list serve will also appear on the website as well as other resources. It will be easy to arrange carpooling to events on the website.
Check dates for climate actions on the Yolano Climate Action Calendar.
You can access the calendar of events with postings from all the various groups easily from the website or copy this address into your browser: https://www.google.com/calendar/embed?src=gvh6hemmsj0j27u9qavei0pe8g%40group.calendar.google.com.
FACEBOOK FEED
Solidarity Summer Camps this Fri Jul 10:
•10am-11:30am in Central Park Davis: Davis-based artist and writer Justine Villanueva will introduce us to her ancestral storytelling project, which brings together oral histories and dance to honor the elders in our communities of color.
• 11:30am-1pm: Story of Standing Rock Resistance and Youth Climate Strike

You are most welcome to attend any of the sessions. Please wear facemarks, bring plenty of drinking water, a packed lunch and a blanket to sit on. Contact juliettegaia@yahoo.com if you'd like to make arrangements to drop your kids off, we now have some wonderful counselors (thank you Hannah and Jordan) to share the care!

Feel free invite friends or share this invitation with them. You can register your participation in Sol Summer camp at tinyurl.com/solsummerdavis ... See MoreSee Less
Sol Summer Davis Questionnaire
The Sol Summer Camp (a collaboration between Davis parents and UC Davis students/affiliates) is a multigenerational space for the community to gather for a Solidarity Circle in Davis' Central Park, ev...
2 days ago
Load more
TWITTER FEED
Davis Solidarity Climate Strike today 12pm-1pm: Be sure to come to 5th and B and help celebrate this week's Standing Rock legal victory. The Dakota Access company was ordered to stop the North Dakota Access pipeline! (Might be a bit late today, hang in there).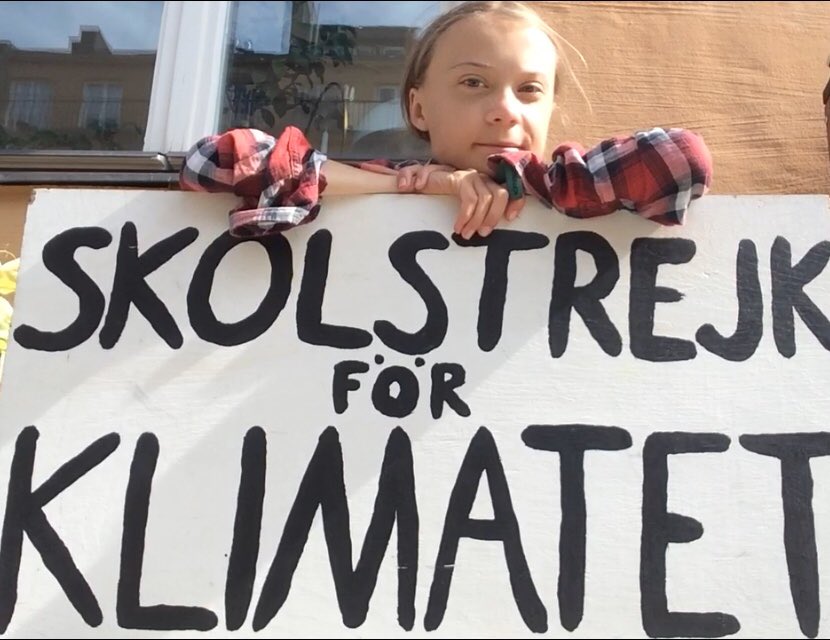 Greta Thunberg
@GretaThunberg
School strike week 99. The climate crisis doesn't go on summer holiday, so we keep on protesting.
#climatestrikeonline #StayAtHome #fridaysforfuture #schoolstrike4climate #flattenthecurve
UPCOMING DAVIS BIKING EVENTS: https://www.thebikecampaign.com/

7 DAYS A WEEK Buy used bike by appt
EVERY SAT 9am-12pm FREE BIKE REPAIR by appt
Email FunMaria@sbcglobal.net

Sun, July 19 ICE CREAM RIDE(s)
10am Davis (& Woodland)

Sun, Oct. 18th ZOMBIE PEDALFEST
http://www.zombiebikeparade.com
"Fitness junkies locked out of gyms, commuters fearful of public transit, and families going stir crazy inside their homes during the coronavirus pandemic have created a boom in bicycle sales unseen in decades."

https://www.thebikecampaign.com/blog/pandemic-leads-to-a-bicycle-boom
Open Air Davis launched last Friday, closing part of G Street to traffic, and allowing restaurants and stores to expand onto the sidewalk and street. Starting this Friday July 10, the program will grow to include Second Street between E and F streets.
Comings & Goings: G Street closes on weekends for dining, shopping
Open Air Davis launched Friday, closing part of G Street to traffic, and allowing restaurants and stores to expand onto the sidewalk and street. Part ...
www.davisenterprise.com
Great info including specifics on range of models from @EforElectric @SacEV @ITS_UCDavis GREAT DEALS on Used Electric Cars Under $10,000 via @YouTube
Load More...