Sign up now for the Cool California challenge
The pressure is on to determine the coolest California city. Davisites, unite!  Between now and July 31, we are asking as many Davis households as possible to go online and sign up for the Cool California Challenge (www.cooldavis.org/challenge).
Sign up your household, answer a few questions, and earn points for Davis. Record your home energy bills from your PG&E bills in April and May (your March and April usage) and your vehicle use (year/model/make/license plate number and current odometer reading) to earn even more points.
"Signing up is a breeze," reports Kristin Heinemeier. "It only took me 10 minutes since I knew to have my PG&E bills and odometer reading handy. Right off, I earned 181 points with my PG&E data, and I can't wait to earn more points in the coming months."
Remember the holiday lights competition in January? Citizens rallied to vote online every day for nine days to keep Davis in the lead. In this simple and fun competition, Cool Davis has a chance of winning $10,000 in this first phase. Then we go on to compete for the title of California's Coolest City and an even larger prize. More importantly it will allow us to assess how Davis is doing in attempts to reduce our community carbon footprint.
May is Bike Month. The weather is finally perfect for leaving the car in the driveway and biking on errands and pleasure trips. Add a picture of yourself riding a bike to your Cool California profile and earn an extra 100 points for Davis.
In Davis, our transportation footprint is the real culprit, making up more than 50 percent of our carbon emissions. While we bike 22 percent of our trips, at this time of year there's no reason not to double the number of bike trips.
In addition to earning points by lowering your vehicle miles driven in the Cool California Challenge, you can log on to www.mayisbikemonth.org and get credit for your biking miles plus chances to win prizes. It's not too late to go back to May 1 and record miles biked so far this month. It's healthy for you, it's good for the air quality, it lowers our greenhouse gas emissions and it's fun.
Meanwhile, join Cool Davis members at the Farmers Market on Wednesday evenings near the oak tree stage and Saturdays near the Farmers Market office for conversation about climate change and actions to take.
FACEBOOK FEED
Solidarity Summer Camps this Fri Jul 10:
•10am-11:30am in Central Park Davis: Davis-based artist and writer Justine Villanueva will introduce us to her ancestral storytelling project, which brings together oral histories and dance to honor the elders in our communities of color.
• 11:30am-1pm: Story of Standing Rock Resistance and Youth Climate Strike

You are most welcome to attend any of the sessions. Please wear facemarks, bring plenty of drinking water, a packed lunch and a blanket to sit on. Contact juliettegaia@yahoo.com if you'd like to make arrangements to drop your kids off, we now have some wonderful counselors (thank you Hannah and Jordan) to share the care!

Feel free invite friends or share this invitation with them. You can register your participation in Sol Summer camp at tinyurl.com/solsummerdavis ... See MoreSee Less
Sol Summer Davis Questionnaire
The Sol Summer Camp (a collaboration between Davis parents and UC Davis students/affiliates) is a multigenerational space for the community to gather for a Solidarity Circle in Davis' Central Park, ev...
4 days ago
Load more
TWITTER FEED
Davis Solidarity Climate Strike today 12pm-1pm: Be sure to come to 5th and B and help celebrate this week's Standing Rock legal victory. The Dakota Access company was ordered to stop the North Dakota Access pipeline! (Might be a bit late today, hang in there).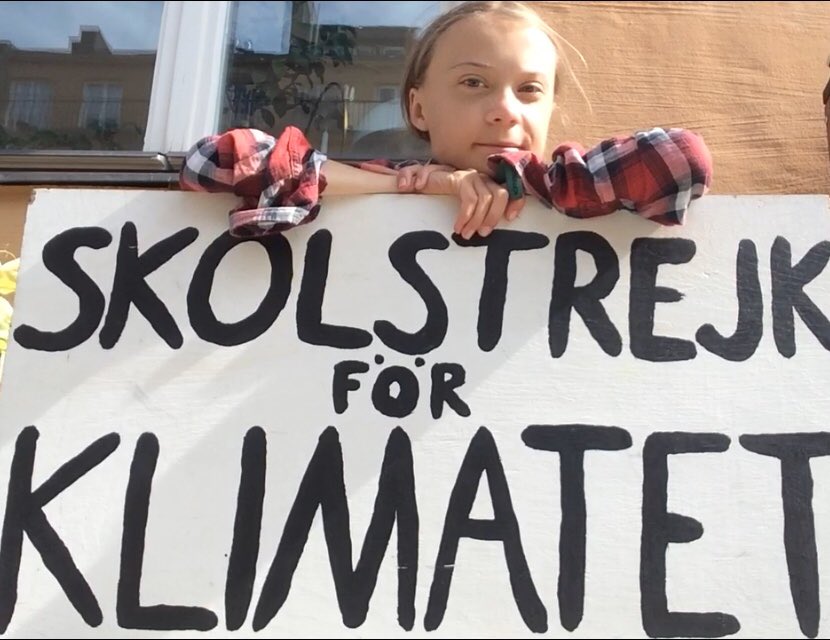 Greta Thunberg
@GretaThunberg
School strike week 99. The climate crisis doesn't go on summer holiday, so we keep on protesting.
#climatestrikeonline #StayAtHome #fridaysforfuture #schoolstrike4climate #flattenthecurve
UPCOMING DAVIS BIKING EVENTS: https://www.thebikecampaign.com/

7 DAYS A WEEK Buy used bike by appt
EVERY SAT 9am-12pm FREE BIKE REPAIR by appt
Email FunMaria@sbcglobal.net

Sun, July 19 ICE CREAM RIDE(s)
10am Davis (& Woodland)

Sun, Oct. 18th ZOMBIE PEDALFEST
http://www.zombiebikeparade.com
"Fitness junkies locked out of gyms, commuters fearful of public transit, and families going stir crazy inside their homes during the coronavirus pandemic have created a boom in bicycle sales unseen in decades."

https://www.thebikecampaign.com/blog/pandemic-leads-to-a-bicycle-boom
Open Air Davis launched last Friday, closing part of G Street to traffic, and allowing restaurants and stores to expand onto the sidewalk and street. Starting this Friday July 10, the program will grow to include Second Street between E and F streets.
Comings & Goings: G Street closes on weekends for dining, shopping
Open Air Davis launched Friday, closing part of G Street to traffic, and allowing restaurants and stores to expand onto the sidewalk and street. Part ...
www.davisenterprise.com
Great info including specifics on range of models from @EforElectric @SacEV @ITS_UCDavis GREAT DEALS on Used Electric Cars Under $10,000 via @YouTube
Load More...