Fashion designers to turn trash into treasure
We Americans have a lot of stuff and we dispose of a lot of stuff, and all that stuff we throw away, took a lot of energy to create.
John Johnston, local resident and Environmental Engineering Professor at Sac State likes to tell his students "unlike the Cat in the Hat there is no magic "voom" to make all that stuff disappear.  Right now we stack it up in our landfills or send it across the seas for other people to turn it into something useful."
But many people are starting to rethink what we do with our waste, and they are coming up with lots of new and creative solutions.
Smart businesses look at waste in every part of their operation. They design their products and systems to minimize waste and limit water use. They reuse water and waste materials. They also plan their packaging so customers can return it for reuse or add it easily to the recycling waste stream.
Rethinking what we do with our waste is a creative process and lots of new ideas are coming from people working in the creative arts. Some of those people are teaching and learning at U.C. Davis and not just in our engineering programs. Students from the UC Davis Design Program, Fashion and Design Society (FADS) will be on site at the Cool Davis Festival this Sunday selling some of the items that they design from recycled materials.
Smart businesses look at waste in every part of their operation.  They design their products and systems to minimize waste and limit water use.
According to Courtney Siperstein-Cook, a student leader in FADS, "By salvaging interior fabric samples and old vinyl banners from landfills, we creatively re-assess the true value of these materials and create new, high-quality re-useable items. We hand-picked each swatch and carefully sewed each item to ensure that every piece is attractive and durable. Our collective efforts can help encourage future ecologically considerate production and consumption habits that can mitigate threats of climate change."
Some in Davis are getting ready for a less wasteful future.  Businesses committed to a greener way are becoming Partners for a Greener Davis. Local restaurants & businesses are participating in the City's Food Scrap Composting Pilot Program and have restructured their kitchen waste systems to avoid sending food scraps to the landfill.
According to John Geisler at Davis Waste Removal, "The food waste pilot program has proven to be a very effective tool for diverting waste from the landfill. With the forty carts that we have in service, we are able to capture over 5 tons per week. AB341 that was signed last week by the Governor, will increase the state mandated diversion rate from 50% to 75% by 2020. In order for Davis to reach that goal we will have to capture food waste from commercial and residential sources. The pilot program is a good start."
Some day soon, through creative reuse, better product planning and communal systems that support our recycling habits we might not need a general garbage can in our home –everything could have a recycled future.  This is the future that these UCD students are preparing for and so are many of our local businesses.  Creations from FADS, information about Partner's for a Greener Davis, a demo of the City Food Scrap Composting Project, and instructions for making a zero waste household are all featured at the Cool Davis Festival this Sunday from 2-5:30 at the Veterans Memorial Center.
Tags
FACEBOOK FEED
Solidarity Summer Camps this Fri Jul 10:
•10am-11:30am in Central Park Davis: Davis-based artist and writer Justine Villanueva will introduce us to her ancestral storytelling project, which brings together oral histories and dance to honor the elders in our communities of color.
• 11:30am-1pm: Story of Standing Rock Resistance and Youth Climate Strike

You are most welcome to attend any of the sessions. Please wear facemarks, bring plenty of drinking water, a packed lunch and a blanket to sit on. Contact juliettegaia@yahoo.com if you'd like to make arrangements to drop your kids off, we now have some wonderful counselors (thank you Hannah and Jordan) to share the care!

Feel free invite friends or share this invitation with them. You can register your participation in Sol Summer camp at tinyurl.com/solsummerdavis ... See MoreSee Less
Sol Summer Davis Questionnaire
The Sol Summer Camp (a collaboration between Davis parents and UC Davis students/affiliates) is a multigenerational space for the community to gather for a Solidarity Circle in Davis' Central Park, ev...
4 days ago
Load more
TWITTER FEED
Davis Solidarity Climate Strike today 12pm-1pm: Be sure to come to 5th and B and help celebrate this week's Standing Rock legal victory. The Dakota Access company was ordered to stop the North Dakota Access pipeline! (Might be a bit late today, hang in there).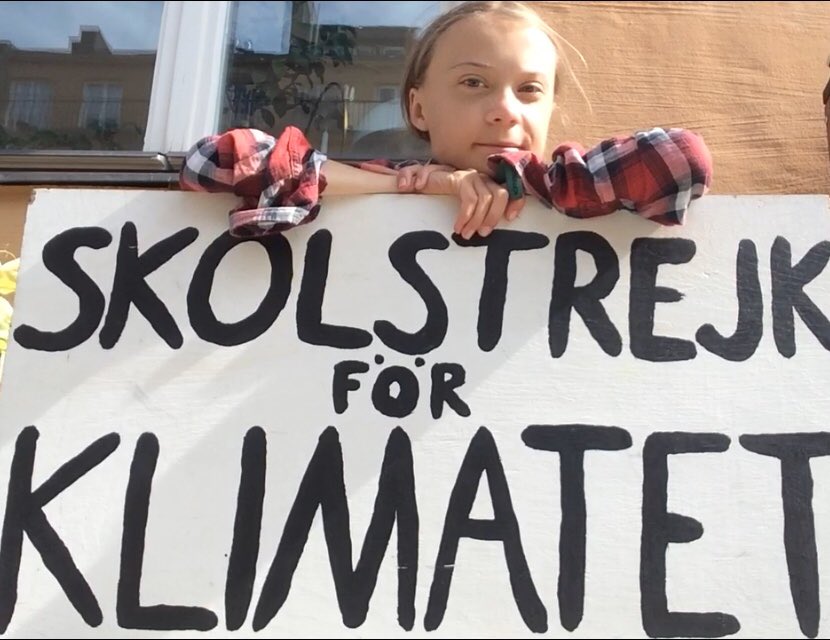 Greta Thunberg
@GretaThunberg
School strike week 99. The climate crisis doesn't go on summer holiday, so we keep on protesting.
#climatestrikeonline #StayAtHome #fridaysforfuture #schoolstrike4climate #flattenthecurve
UPCOMING DAVIS BIKING EVENTS: https://www.thebikecampaign.com/

7 DAYS A WEEK Buy used bike by appt
EVERY SAT 9am-12pm FREE BIKE REPAIR by appt
Email FunMaria@sbcglobal.net

Sun, July 19 ICE CREAM RIDE(s)
10am Davis (& Woodland)

Sun, Oct. 18th ZOMBIE PEDALFEST
http://www.zombiebikeparade.com
"Fitness junkies locked out of gyms, commuters fearful of public transit, and families going stir crazy inside their homes during the coronavirus pandemic have created a boom in bicycle sales unseen in decades."

https://www.thebikecampaign.com/blog/pandemic-leads-to-a-bicycle-boom
Open Air Davis launched last Friday, closing part of G Street to traffic, and allowing restaurants and stores to expand onto the sidewalk and street. Starting this Friday July 10, the program will grow to include Second Street between E and F streets.
Comings & Goings: G Street closes on weekends for dining, shopping
Open Air Davis launched Friday, closing part of G Street to traffic, and allowing restaurants and stores to expand onto the sidewalk and street. Part ...
www.davisenterprise.com
Great info including specifics on range of models from @EforElectric @SacEV @ITS_UCDavis GREAT DEALS on Used Electric Cars Under $10,000 via @YouTube
Load More...