Local Businessman Saves Money by Installing Rooftop Solar
July 1, 2016
By Carla Arango
Mike Hart, CEO and Founder of Sierra Energy, is saving thousands of dollars every year since he installed solar panels. His desire to reduce his carbon footprint encouraged him to go solar, but that's not the only thing he has managed to decrease.
"When my energy bill comes, instead of a few hundred dollars a month, it's now three bucks," Hart said.
Davis-based business manages the process
Hart consulted with RepowerYolo for his rooftop solar system. "They did a great job. They came out, they oversaw everything. Certainly the most difficult part was getting connections with PG&E, and they handled all of that so I thought that was fantastic," Hart said.
Hart explains how RepowerYolo took care of everything leaving him worry free.
"I thought going with RepowerYolo was a smart move because they're local, and they worked with us, they worked with the contractor, they made sure that everything was done right the first time, and they've done a very good job just setting this up and making sure our system worked well."
Ten percent return on investment
Hart installed a 4 kilowatt solar system and paid for it in full. He explains he has received a bigger return on investment than if he had invested his money in a bank.
"If you put money, which I had, in a savings account in the bank, you get about half a percent, less than one percent interest on savings, but if you put that money in your roof instead of the bank you get about ten percent. So you make about 20 times the return on your money."
"Anyone who doesn't have rooftop solar, but has money in their bank is making a mistake."
Hart emphasizes that investing in solar is better than putting money in the bank and said that from a financial perspective, he can't think of a reason not to have rooftop solar.
An extra layer of insulation
Since installing rooftop solar, Hart and his family have maintained their energy use the same but said their comfort level has increased while their energy bill has decreased.
"We're saving several hundred dollars a month. When the solar panels are creating the greatest amount of energy, that's typically when most homes use the greatest amount of power for air conditioning, so it has effectively eliminated those bills for us," Hart said.
In addition to saving money, the extra layer of all that solar covering part of the roof has made his house cooler, decreasing his need for air conditioning.
"If anything we have an extra layer of insulation on our roof now," Hart said.
Telling friends
Hart has shown his system to friends and neighbors saying how installing rooftop solar has been a good financial decision for him.
Hart encourages people who are interested in going solar to talk to RepowerYolo.
It's simple
"I have a hard time understanding why anybody wouldn't have solar on their roof. It can be done with no cost to you, and if you have the money it's a great way to make a profit," Hart said.
"It lowers your carbon footprint, gives you a great financial return, and makes your house cooler, so it's a pretty easy decision. You don't have to do anything extra. Once it's done, it's done. It's simple," Hart said.
FACEBOOK FEED
Solidarity Summer Camps this Fri Jul 10:
•10am-11:30am in Central Park Davis: Davis-based artist and writer Justine Villanueva will introduce us to her ancestral storytelling project, which brings together oral histories and dance to honor the elders in our communities of color.
• 11:30am-1pm: Story of Standing Rock Resistance and Youth Climate Strike

You are most welcome to attend any of the sessions. Please wear facemarks, bring plenty of drinking water, a packed lunch and a blanket to sit on. Contact juliettegaia@yahoo.com if you'd like to make arrangements to drop your kids off, we now have some wonderful counselors (thank you Hannah and Jordan) to share the care!

Feel free invite friends or share this invitation with them. You can register your participation in Sol Summer camp at tinyurl.com/solsummerdavis ... See MoreSee Less
Sol Summer Davis Questionnaire
The Sol Summer Camp (a collaboration between Davis parents and UC Davis students/affiliates) is a multigenerational space for the community to gather for a Solidarity Circle in Davis' Central Park, ev...
3 days ago
Load more
TWITTER FEED
Davis Solidarity Climate Strike today 12pm-1pm: Be sure to come to 5th and B and help celebrate this week's Standing Rock legal victory. The Dakota Access company was ordered to stop the North Dakota Access pipeline! (Might be a bit late today, hang in there).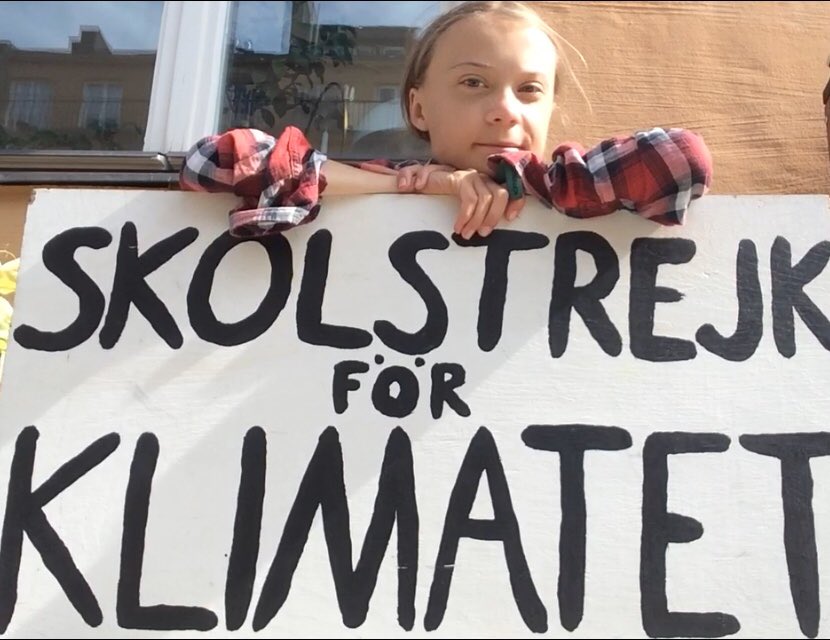 Greta Thunberg
@GretaThunberg
School strike week 99. The climate crisis doesn't go on summer holiday, so we keep on protesting.
#climatestrikeonline #StayAtHome #fridaysforfuture #schoolstrike4climate #flattenthecurve
UPCOMING DAVIS BIKING EVENTS: https://www.thebikecampaign.com/

7 DAYS A WEEK Buy used bike by appt
EVERY SAT 9am-12pm FREE BIKE REPAIR by appt
Email FunMaria@sbcglobal.net

Sun, July 19 ICE CREAM RIDE(s)
10am Davis (& Woodland)

Sun, Oct. 18th ZOMBIE PEDALFEST
http://www.zombiebikeparade.com
"Fitness junkies locked out of gyms, commuters fearful of public transit, and families going stir crazy inside their homes during the coronavirus pandemic have created a boom in bicycle sales unseen in decades."

https://www.thebikecampaign.com/blog/pandemic-leads-to-a-bicycle-boom
Open Air Davis launched last Friday, closing part of G Street to traffic, and allowing restaurants and stores to expand onto the sidewalk and street. Starting this Friday July 10, the program will grow to include Second Street between E and F streets.
Comings & Goings: G Street closes on weekends for dining, shopping
Open Air Davis launched Friday, closing part of G Street to traffic, and allowing restaurants and stores to expand onto the sidewalk and street. Part ...
www.davisenterprise.com
Great info including specifics on range of models from @EforElectric @SacEV @ITS_UCDavis GREAT DEALS on Used Electric Cars Under $10,000 via @YouTube
Load More...