Cool Davis Cruise About – Friday, October 14, 2011
The Cool Davis Initiative will host a Plug-in Vehicle Cruise through downtown Davis. The cruise will end in a show & tell at the Pavilion in Central Park.
October 14th is also the  2nd Friday ArtAbout and also marks the traditional UC Davis Homecoming Pajamarino. Everyone is encouraged to walk, bike or take alternative transportation to Downtown Davis. . The Aggie Band-uh will meet Alumni at the Amtrak train station for a special Homecoming opening celebration starting at 6:30.
Schedule for Cruise About:
Join us for the Cruise, the Show & Tell or both
4:30pm-5:30pm: Check in at the G St. Parking Lot on G between 6th & 7th
5:30pm Opening Remarks
5:45 Cruise through Downtown Davis
6:30pm-7:30pm: Show and Tell at Central Park Pavilions (C St. between 3rd and 4th streets)
If you are interested in attending please fill out this online form by Friday September 30th
CATEGORIES
FACEBOOK FEED
Load more
TWITTER FEED
Simple stuff you can do to lower your home energy bill (which will be higher this month guaranteed) (Say hi Marisa Robb DHS Senior). Check out tons of money saving ideas in our April newsletter! https://www.cooldavis.org/civicrm/?page=CiviCRM&q=civicrm%2Fmailing%2Fview&id=885
Twitter feed video.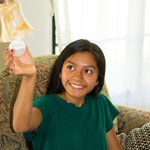 Load More...